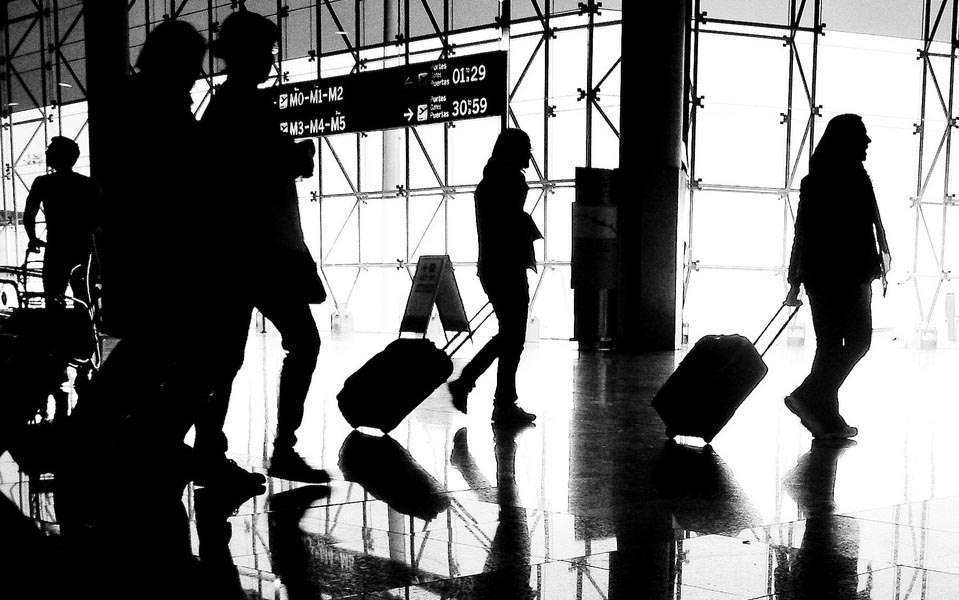 This gift guide is for your "pre-checked and TSA ready" friend. The business traveler might not travel for pleasure most of the time, but they are constantly stocking up on miles for that special trip or the ultimate hotel booking. This breed of traveler is looking for practical gifts—things that will help them handle their business with ease.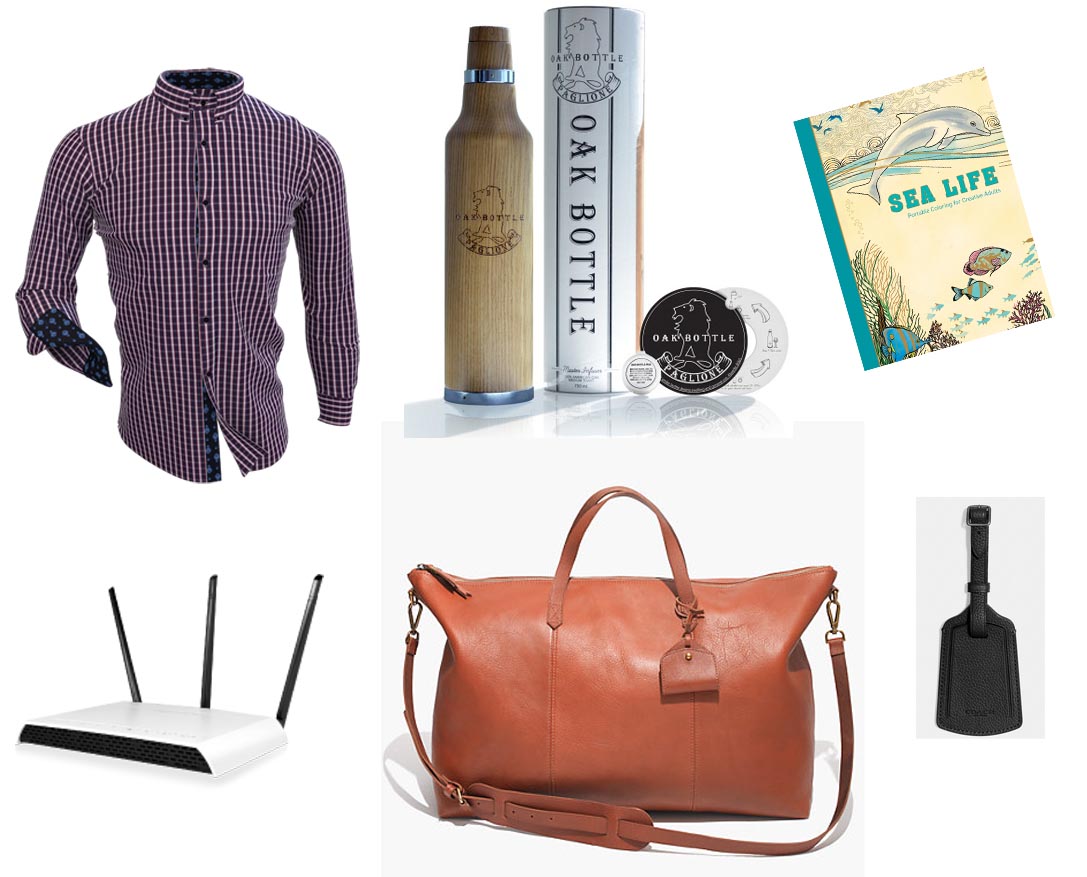 Original Stitch let's your loved one become a designer and create their perfect button-down shirt for their next business deal or meeting. Forget basic white (although, that's a possibility), you can design a shirt with interesting fabrics and details.
Chances are, if you have a well-traveled person on your gift list, they've probably tried some of the best aged wines and spirits across the world. We suggest gifting them the world's first Oak Bottle, a vessel that let's them age their own homemade wines from the comfort of their own home.
For those trapped on a train, plane or car, you might want to gain artistic inspiration from our next pick. Bring out the inner artist with Skyhorse Publishing's adult coloring books. Selling over 1.5 million copies since 2013 tells you a little something—adults get bored, too. Create works of art from wildlife-inspired designs to marine-inspired creations.
Whether you're hosting the holidays or heading home to celebrate, there's a must for everyone that needs to be digitally connected. Trust us, the demand for Wi-Fi is real. Thanks to Amped Wireless TAP-EX3 touchscreen Wi-Fi device, your friends and family can do the necessities like: upload and tag photos, enjoy check-ins and of course, send updates to everyone on their friends list
If you're looking for the perfect weekend bag for relaxing overnight stays or packing light for a far flung destination, check out Madewell Transport Leather Weekend Bag. The bag is a understated and chic, in a supple tan leather and will continue looking great even as it ages.
This monogrammed luggage tag let's your frequent flyer travel in style. Coach Luggage Tag In Refined Pebble Leather in a classic brown is a great addition to any traveler's must-haves.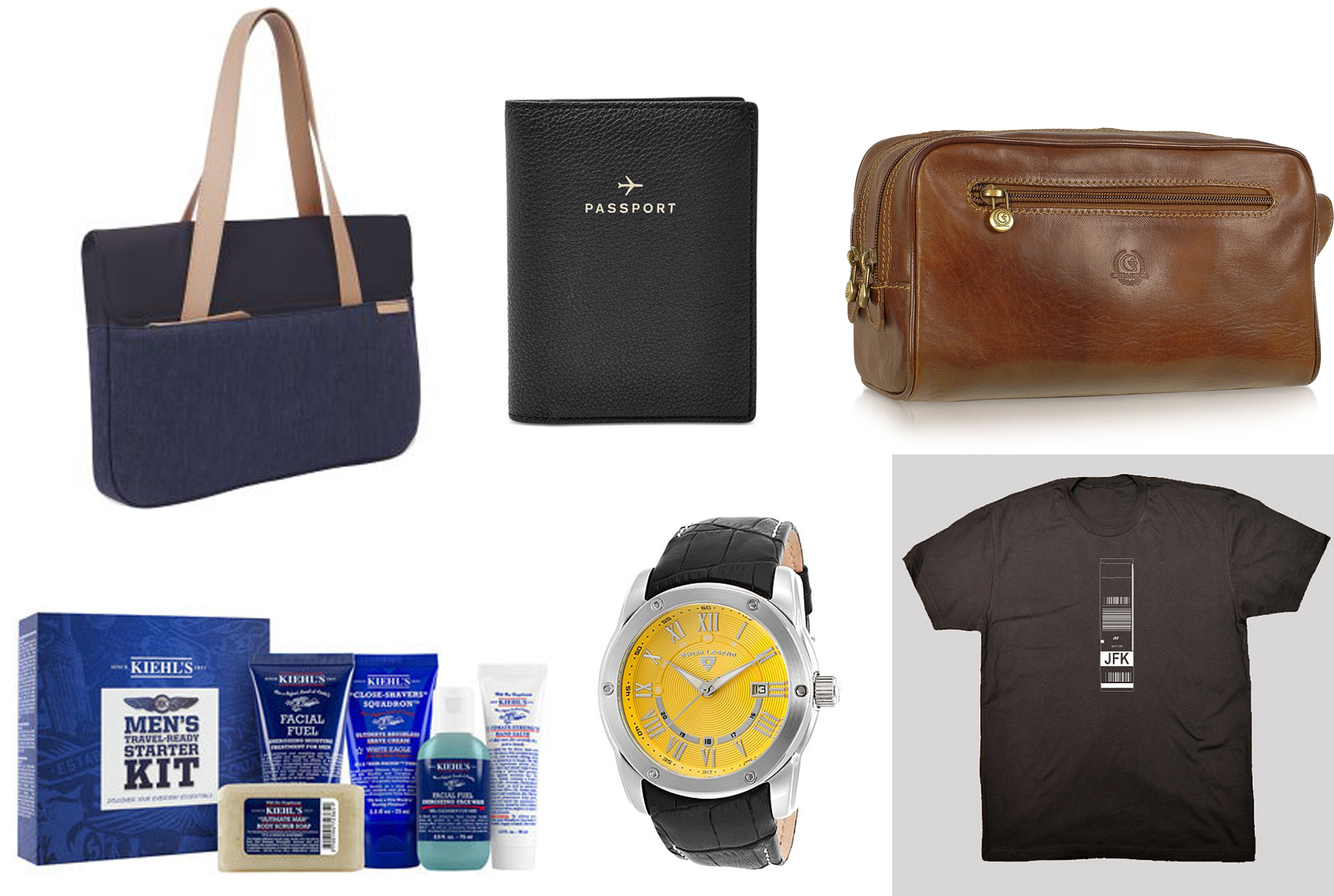 Business travelers often need to get rid of the bulk and with this next gift idea, they can do just that. STM Bags has the perfect solution with their Grace Deluxe Laptop Sleeve. They are streamlined, slim, have multiple compartments and are available in two different sizes—not to mention—perfect for those on-the-go business travelers.
Keep your important documents and passport safe with during international travel with this sleek passport holder by Fossil Travel RFID Passport Wallet. With built-in RFID security, you can bet that your precious items are safe and sound.
Chiarugi Handmade Brown Genuine Italian Leather Toiletry Travel Kit is absolutely stunning in person—and it's handmade of vegetable-tanned leather in Italy and is the perfect addition to carry all of your necessities on a trip.
Staying well-groomed can be a struggle, but it doesn't have to be. We suggest stocking up on Kiehl's Since 1851 Men's Travel-Ready Starter Kit. Comes with the Ultimate Man Body Scrub Soap, Facial Fuel Energizing Moisture Treatment, Ultimate Brushless Shave Cream – White Eagle, Facial Fuel Energizing Face Wash, and their Ultimate Strength Hand Salve.
Swiss Legend Men's Traveler Black Genuine Leather Yellow Dial Watch is definitely a must-have for the business traveler on your list. It's sophisticated, yet modern and would be great exploring a new destination or taking on an intense business deal.
Your business traveler is always on the road and chances are, they've done business in NYC. Gift them this JFK airport tag t-shirt by HARK & Co to help them remember where they sealed the deal.