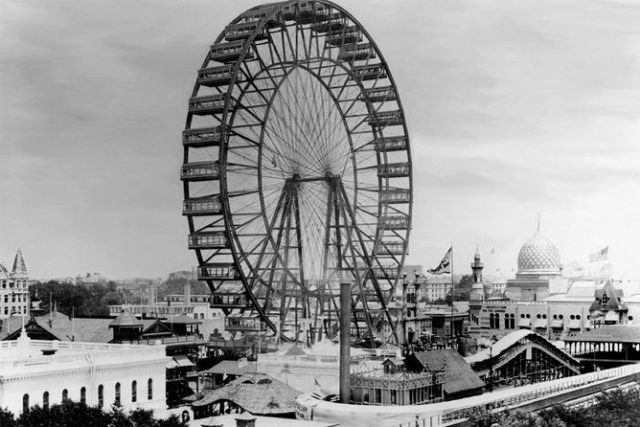 Get ready for a chilling exploration of Chicago's supernatural side. In these experiences, you'll delve into the city's history, from gangsters to restless spirits. Join haunted pub tours, ghost investigations, spooky Segway adventures, and small-group walking excursions to uncover Chicago's darkest secrets. It's time to step into the shadows and embrace the mysteries and haunted side of the Windy City with these best 8 haunted experiences this fall!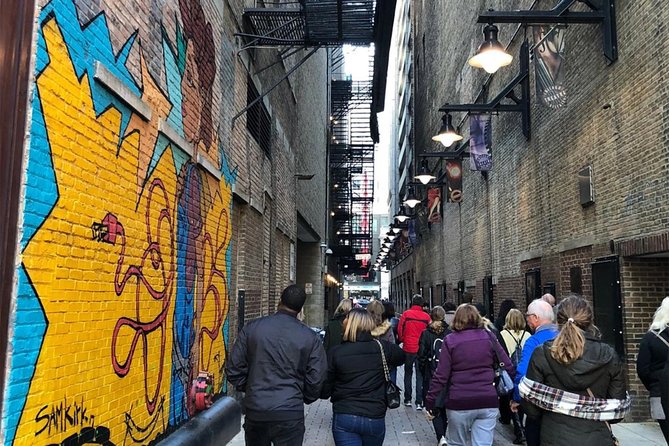 Explore the vibrant yet eerie chapters of Chicago's history on the Gangsters and Ghosts Tour. Led by a knowledgeable historian, you'll be transported back to the roaring 20s when Chicago Loop's thrived as a haven for bootleggers, speakeasies, and infamous gangsters, including Al Capone. Discover former hangouts of these gangsters and visit haunting locations such as the Palmer House, Congress Hotel, and Death Alley. Uncover the shadowy past of one of the Loop's most iconic areas, guided by an expert historian well-versed in the city's history. Delve into the true stories behind Chicago's gangster legacy and immerse yourself in chilling ghost tales at these spooky, haunted sites.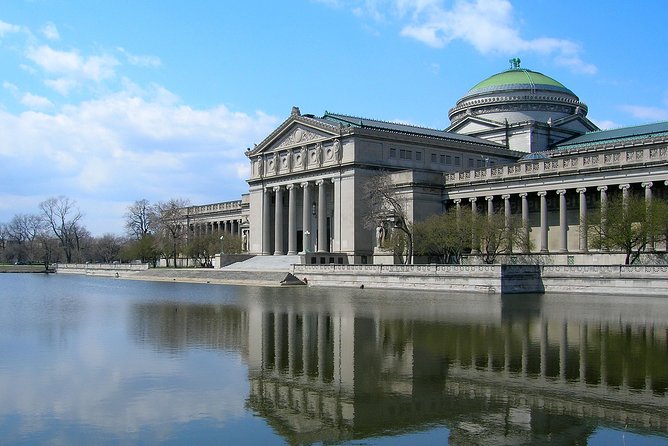 Explore the fascinating history and intriguing legends of the 1893 Chicago World's Fair and the infamous H.H. Holmes on this half-day tour, inspired by the popular book 'The Devil in the White City.' You'll be taken to incredible spots like the Prairie Avenue Historic District, Jackson Park, Midway Plaisance Park, and even H.H. Holmes' eerie 'Murder Castle.' Learn all about the World's Columbian Exposition and Chicago during the Victorian era. Our tour combines bus and walking adventures, with your guide sharing all the juicy details along the way.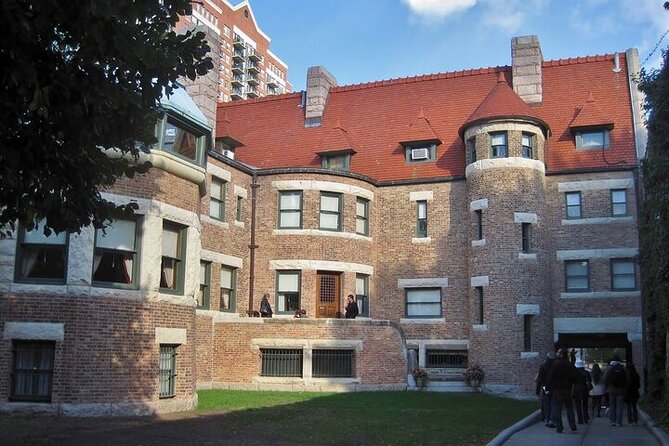 Join the Prairie Avenue Haunted History Tour and Ghost Hunt, an exploration of Chicago's original "Millionaire's Row" this month. Located in the Near South Side, Prairie Avenue is famous for its Gilded Age mansions, and this tour offers a delightful and spine-tingling experience. As the evening sets in, gather in front of the Glessner House to meet your guide and prepare for a ghost-hunting adventure complete with specialized gear. While discovering iconic landmarks like the Marshall Field Jr. Mansion and the Henry B. Clarke House, you'll also be on the lookout for spirits and immersed in eerie ghost stories. This unique two-in-one tour combines history and ghost-hunting, allowing you to uncover the highlights of Chicago's Prairie Avenue Historic District while trying to spot specters with ghost-hunting equipment. Get ready for a fresh perspective on the city as we venture out after dark!

Spot the strangest specters in iconic gilded mansions!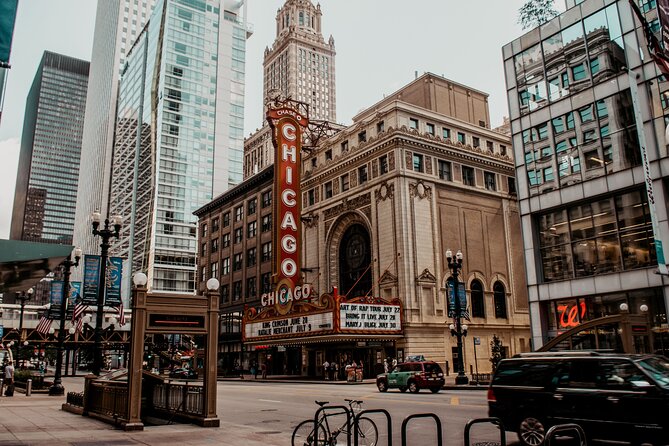 Step back in time on the Chicago Mobs and Haunts Walking Tour. Traverse the historic streets and hidden alleys of Chicago, where the spirits of mobsters and the ghosts of the condemned still linger. This tour is tailor-made for history buffs, true crime enthusiasts, and anyone intrigued by haunted mysteries. Get ready for a dark and compelling cocktail of Chicago's most sinister tales, concealed in the shadows of the Loop. From Grant Park to the notorious Alley of Death, our seasoned local guide will unveil the city's well-kept secrets. Brace yourself for spine-tingling thrills and just the right touch of spine-chilling excitement.
If you love true crime and history, book here!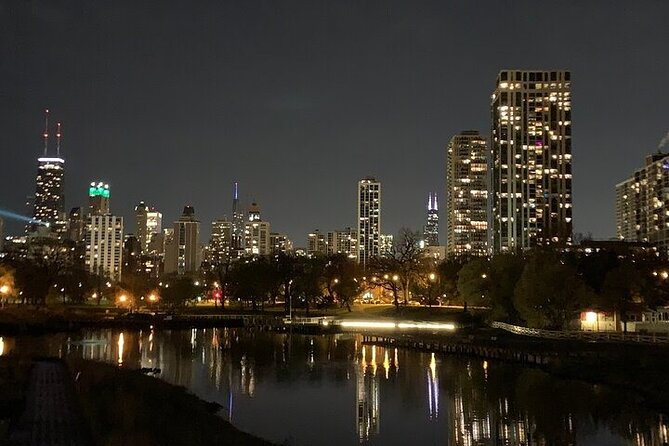 Join a paranormal investigator for the Lincoln Park Hauntings Ghost Investigation Tour in Chicago. Explore Lincoln Park as you search for signs of paranormal activity in the city. Walk through this historic neighborhood while discovering stories related to the Great Fire of 1871, Suicide Bridge, the St. Valentine's Day Massacre, and visit notable sites like Lincoln Park and the old City Cemetery. During the tour, you'll have the opportunity to experiment with ghost-detecting equipment. This after-dark adventure allows you to enjoy your day with other activities and connect with fellow ghost enthusiasts. It's a unique way to experience Chicago's Lincoln Park neighborhood from a different perspective.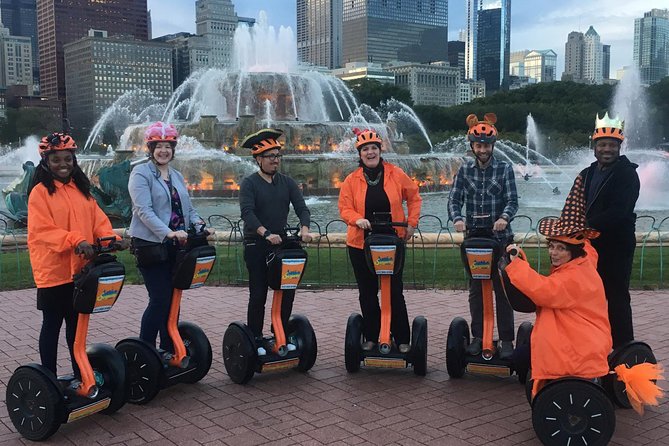 Embark on a 2-Hour Haunted Segway Tour of Chicago under the moonlight's eerie glow. Follow your costumed local guide as they lead you through the dark corners of the city, revealing chilling tales of gruesome murders and haunting disasters from Chicago's rich history. Witness the city's iconic landmarks illuminated during the spookiest season of the year while listening to the mysterious and haunted stories that have woven into its fabric.

On this haunted Segway tour, you'll delve deep into Chicago's eerie and fascinating past, hearing stories of death, disaster, murder, ghosts, and infamous gangsters from your knowledgeable guide. Glide through the city to see more sights and cover more ground than you would on foot, making it a truly unique and captivating experience.

Book this haunted Segway tour!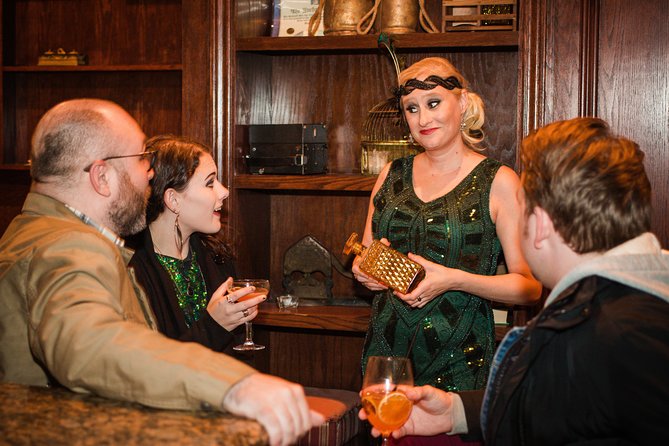 Immerse yourself in a memorable Chicago adventure with the Haunted Chicago Ghost and Pub Walking Tour. Your guide, donning a Flapper or 1920s Gangster costume, will take you on a mile-long journey, sharing eerie tales of forgotten cemeteries, lingering spirits, and more. Along the way, you'll make stops at three different bars (where drinks are at your own expense) while uncovering the secret stories that shroud Chicago's haunted history. This haunted pub crawl offers a unique and authentic Chicago experience, guided by a local dressed in period attire. Listen to captivating stories about the city's haunted past as you explore its hidden, spooky corners.
Book this haunted pub crawl here!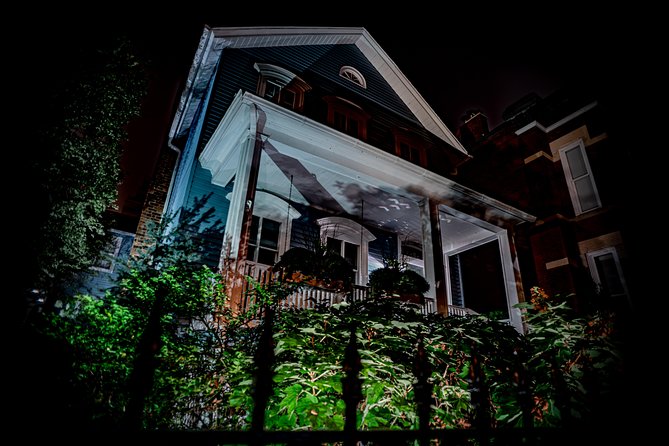 Explore the eerie side of the Windy City with Windy City Ghosts: Hauntings of Chicago By US Ghost Adventures, a small-group walking tour that transports you back to the era of gangsters, bootleggers, jazz performers, and more. Your adventure begins in Chicago's Lincoln Park neighborhood after dark, where you'll meet your guide. Together, you'll visit locations steeped in ghostly lore, including former burial grounds, pubs, theaters, and more, all while hearing chilling legends and unexplained tales. This small-group tour offers a personalized, hands-on approach to uncovering Chicago's spookiest ghost stories and legends. You can even opt for an extended tour for extra thrills and ghostly narratives. Enjoy exploring Lincoln Park and what many believe to be its most haunted spots.