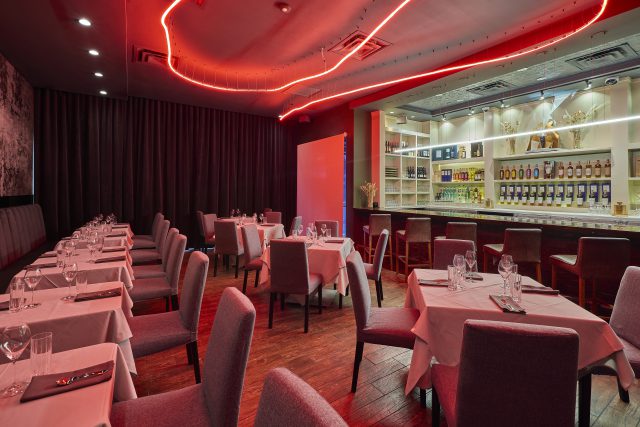 Enjoy a decadent tasting menu paired with creative Macallan cocktails or wine pairings at The M Room.
A swanky new concept has been unveiled in River North that takes your typical dining experience up several notches. The 45-seat former Enolo Wine Cafe was transformed into the M Room, a first-of-its-kind concept that combines the highly successful restaurant Roka Akor known for Japanese-style sushi and steak, along with a highly regarded Scotch Distillery, The Macallan, to create a brand new, not-to-be-missed culinary journey for guests.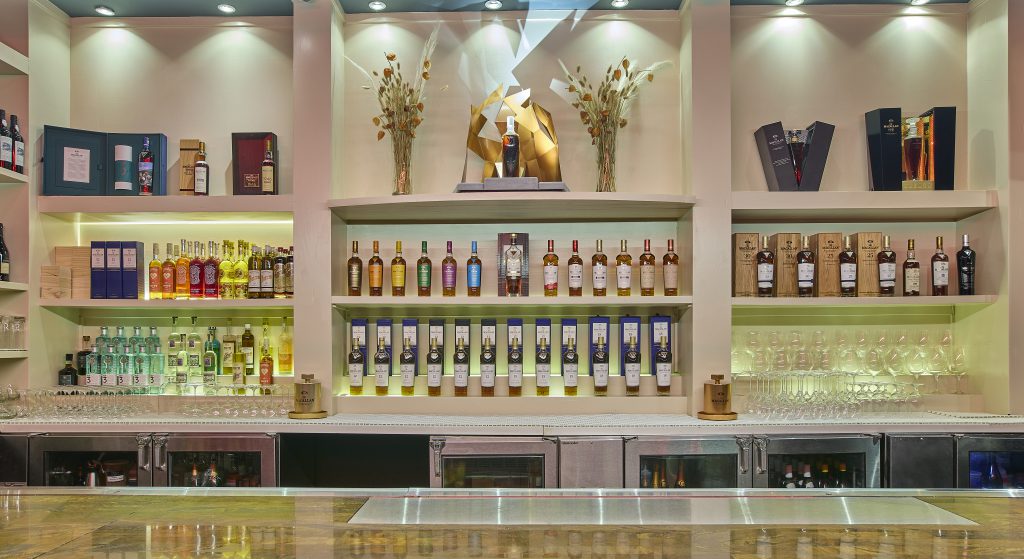 The brand new concept was conceptualized by Roka Akor Executive Chef Ce Bian, who worked closely with The Macallan team in Ireland to show off flavors that highlight whiskey, barley, yeast, oak, and sherry. "We've been enjoying a really nice relationship with [The] Macallan so we're strengthening that relationship through collaboration," says Roka Akor President Sunny Mehra. "Our chefs have held multiple dinners [with The Macallan] over the years and it started to make sense: why can't we have a concept that brings these selections of whiskies and cocktails and brings Roka to the table? We can make it a complete experience rather than just a few drinks."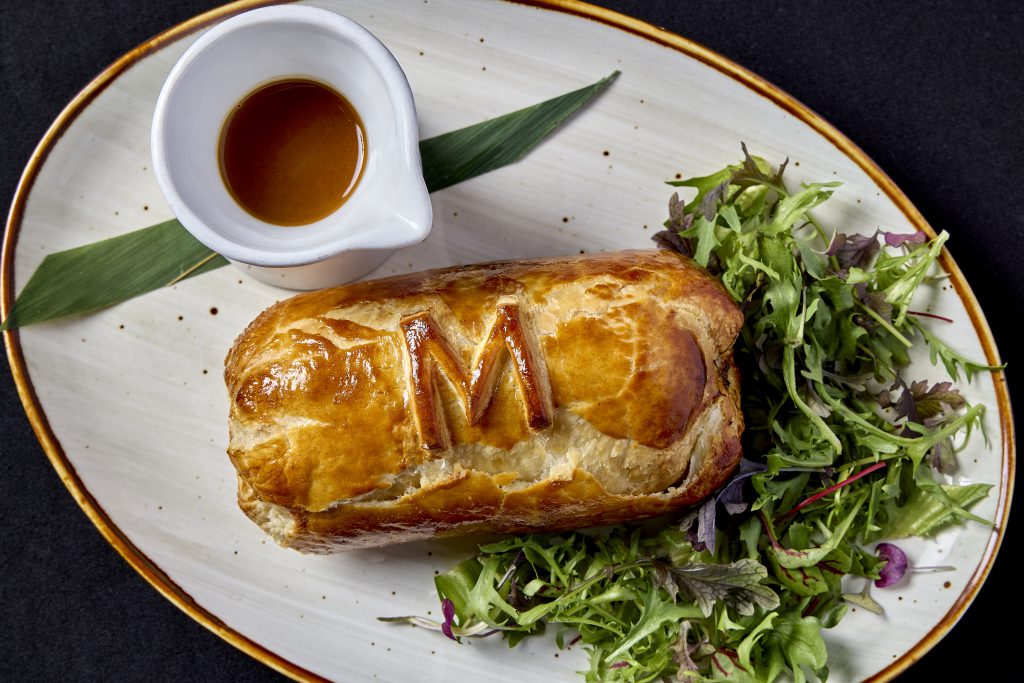 We recently stepped into the sleek restaurant and were blown away by the dishes' flavors, neat pours, and decadent cocktail pairings. Some highlights we loved include toro sashimi with baked Macallan yeast seasoning and wasabi zuki. Another beloved dish we tried was the seared scallops with Macallan brown butter, foie gras mousse, and xo sauce. One of the heartiest and coziest dishes we tried was the American wagyu filet Wellington with mushroom duxelles, prosciutto, and a Macallan demi-glace, and Smoked Oak Affogato. For dessert, the chocolate orange mousse cake should not be missed!
The decadent 9-course tasting menu runs $185 a person, and Macallan pours for $145 and reservations can be made at mroomchicago.com or via Tock. If you prefer wine pairings, that is an option as well. Here's a closer look at the delicious tasting menu with the delightful cocktail pairings! Not only were the dishes flavorful, but they were unique, and we loved trying so many of the specialty cocktails, many that featured 12, 15, and even 18-year-old liquor.
Course 1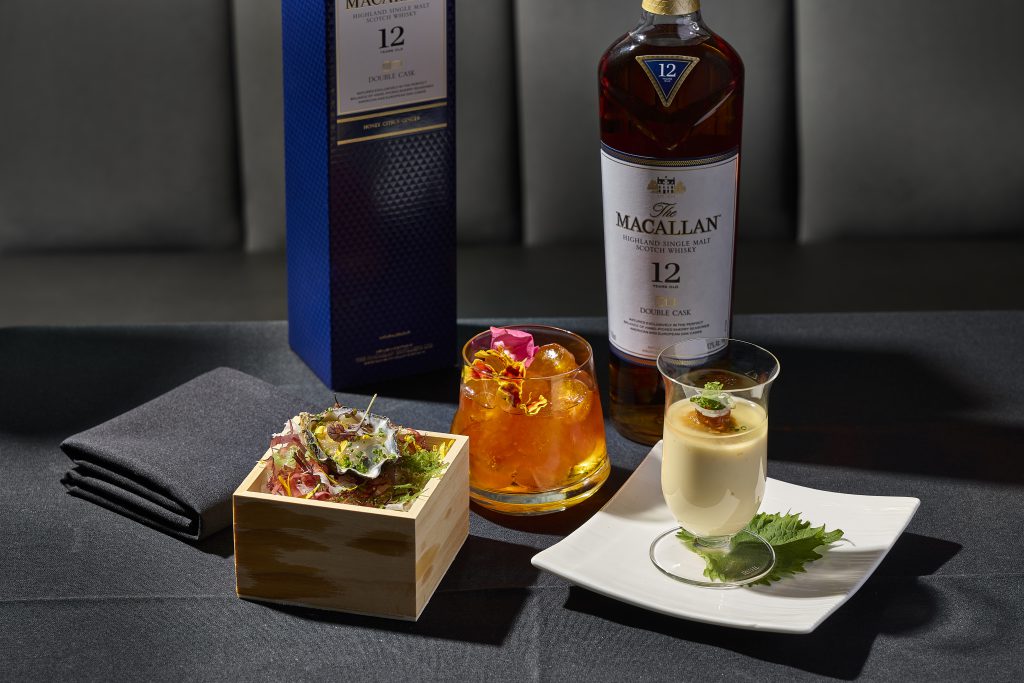 Course 2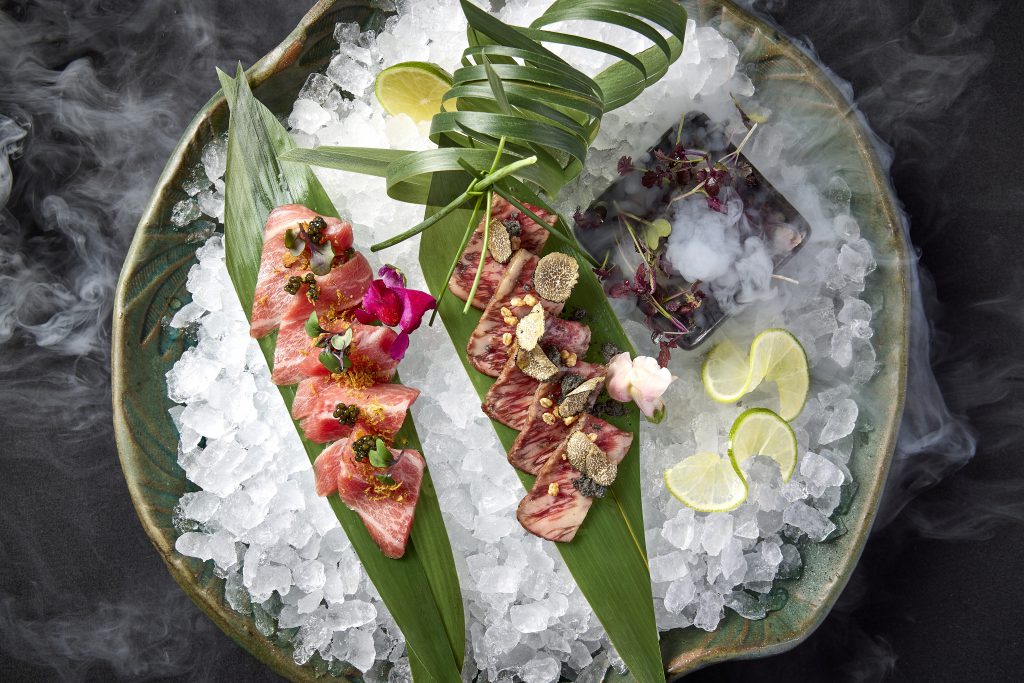 Course 3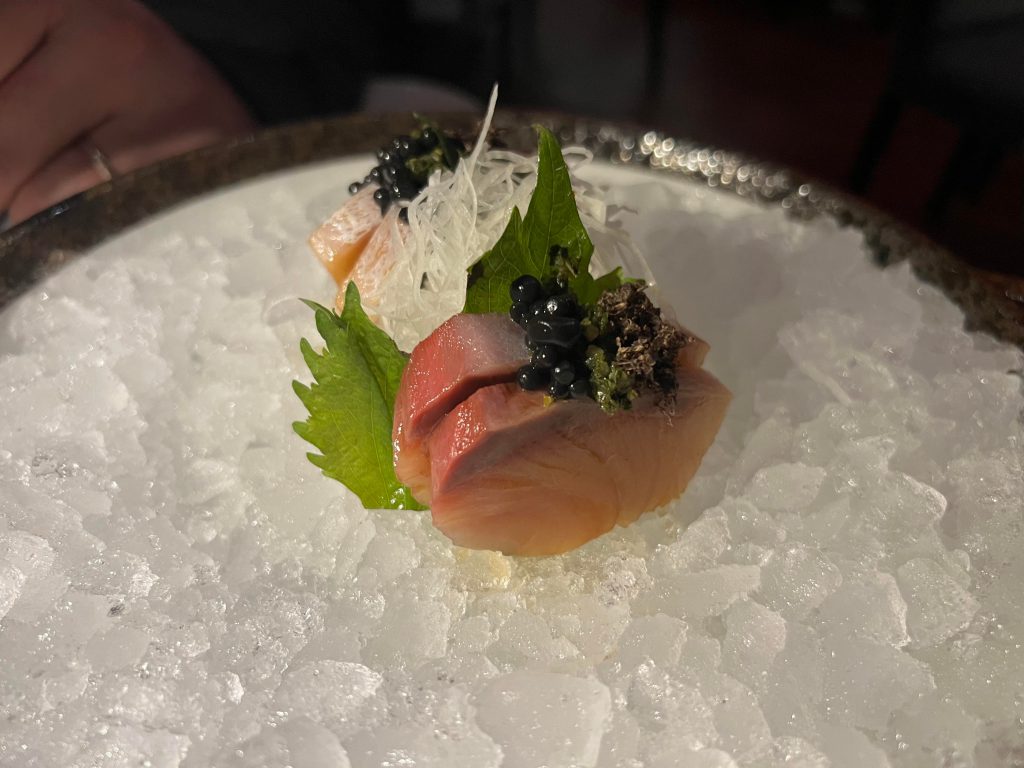 Course 4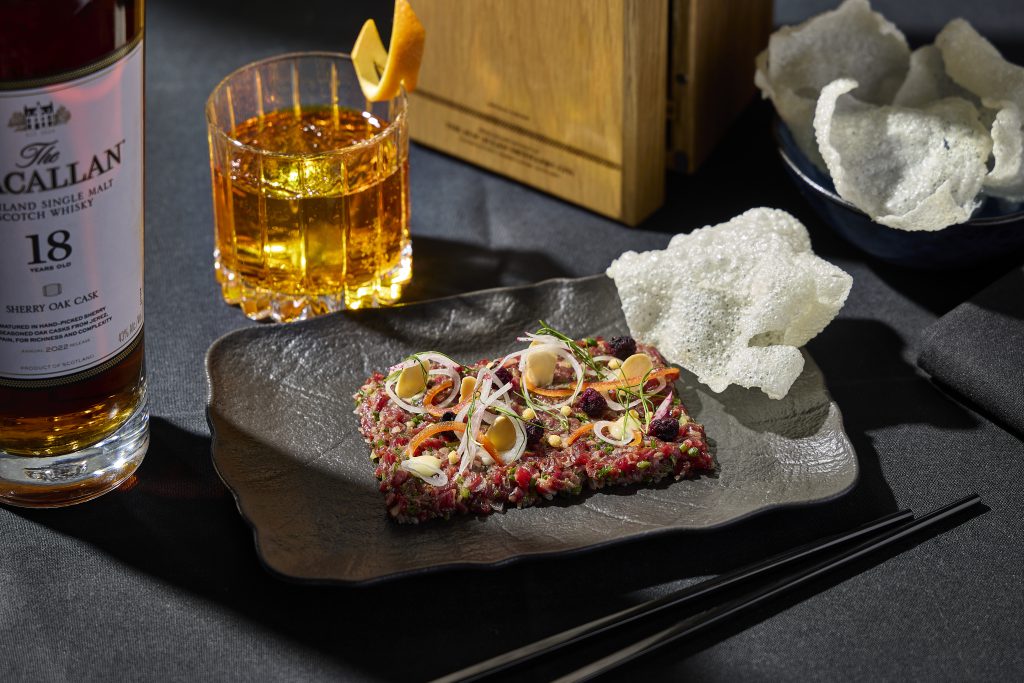 Course 5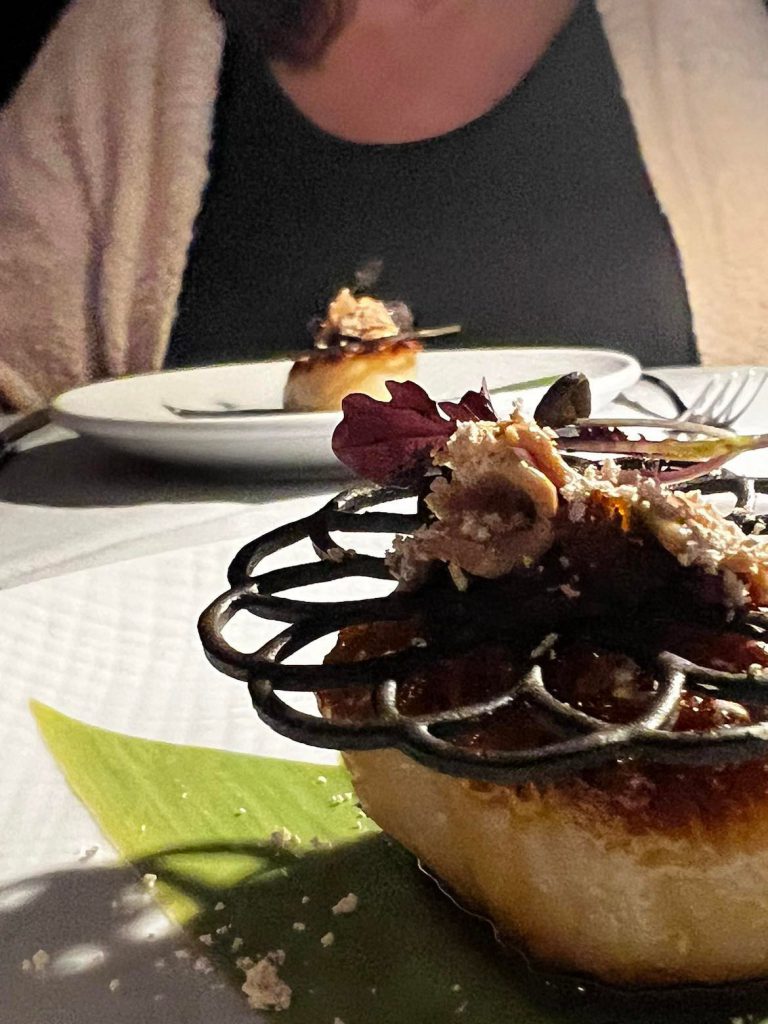 Course 6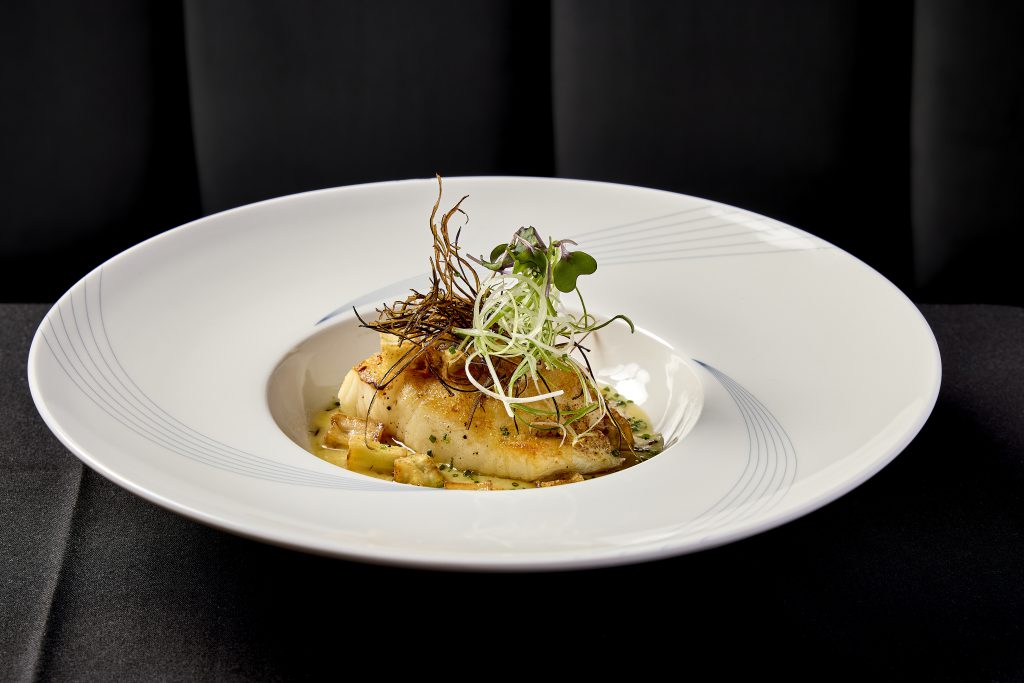 Course 7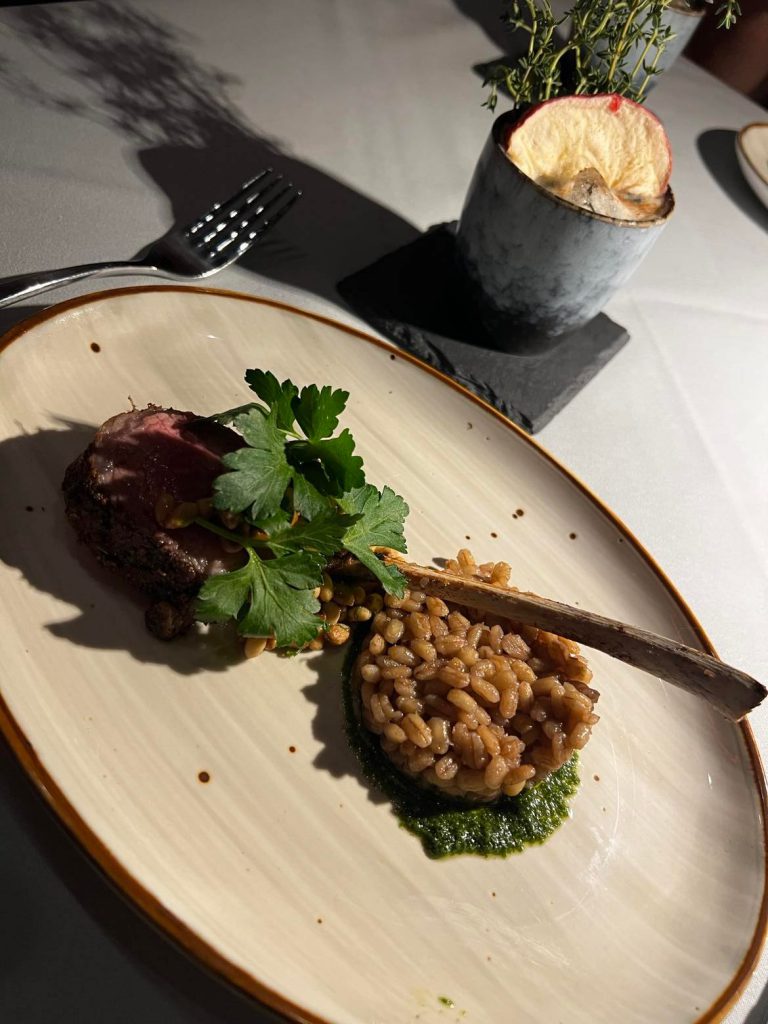 Course 8
Course 9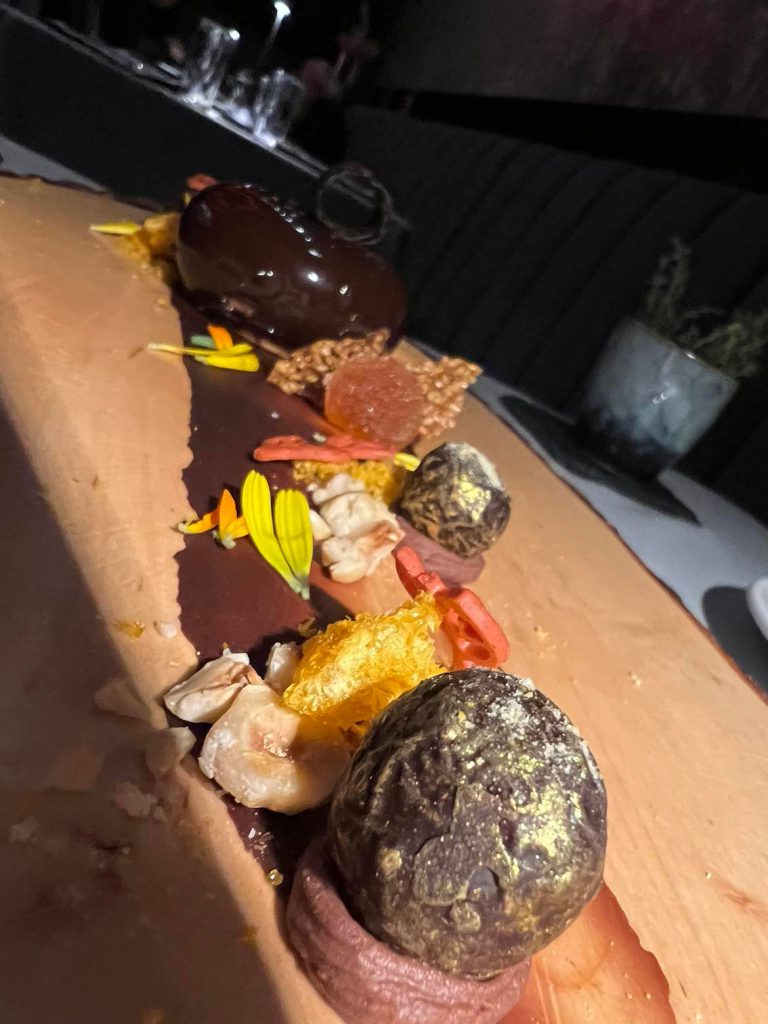 The M Room is the perfect spot to celebrate a special occasion, and is located at 450 N. Clark Street and reservations can be made via Tock.