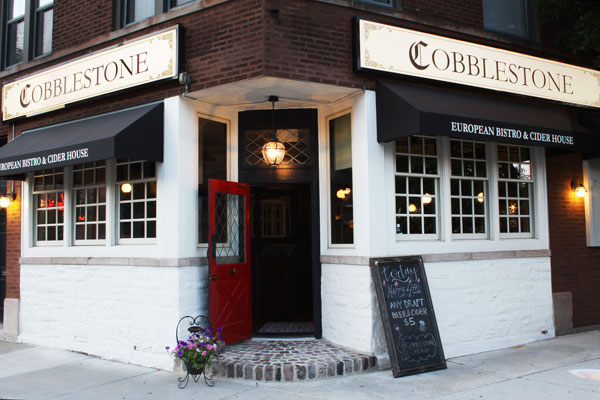 One of the best parts of living in Chicago is undoubtedly the food. It's been a while since we've felt as if we were transported to a destination. That all changed on a recent visit to Cobblestone Restaurant in Chicago located in North Center at 4337 N. Lincoln Avenue, situated near the bustling Lincoln Square neighborhood. As soon as we pulled up to the chic corner spot, we knew we were in for a treat when we saw the European bistro-style restaurant with its expansive, outdoor patio with string lights. It felt as if we were on vacation in Europe instead of in a northside neighborhood in the city.
Owned by Dr. Markus Chwajol, a Chicago-based neurosurgeon with a love for hospitality and helmed by Executive Chef Michael McCloud, we could tell that a lot of love was poured into the restaurant, the food, and beverage selection. "Cobblestone is a neighborhood-friendly, stylish yet approachable restaurant where people can relax and enjoy great food, drink, and conversation. Our goal is to bring the feel of a community to a restaurant, an element of dining experience that is often lost in a fast-paced city like Chicago. While located in North Center, a Chicago neighborhood with strong European historic roots, our restaurant draws a great deal of influence from the many food traditions that can be sampled in the area," says Dr. Markus Chwajol.

The 86-seat restaurant features an open-air concept with 11-foot ceilings and mixed seating, including tucked-away booths and padded leather seating at the bar to accommodate up to ten guests. When weather permits, enjoy the ambiance in the 43-seat outdoor patio or the newly created courtyard, which can seat 38 guests.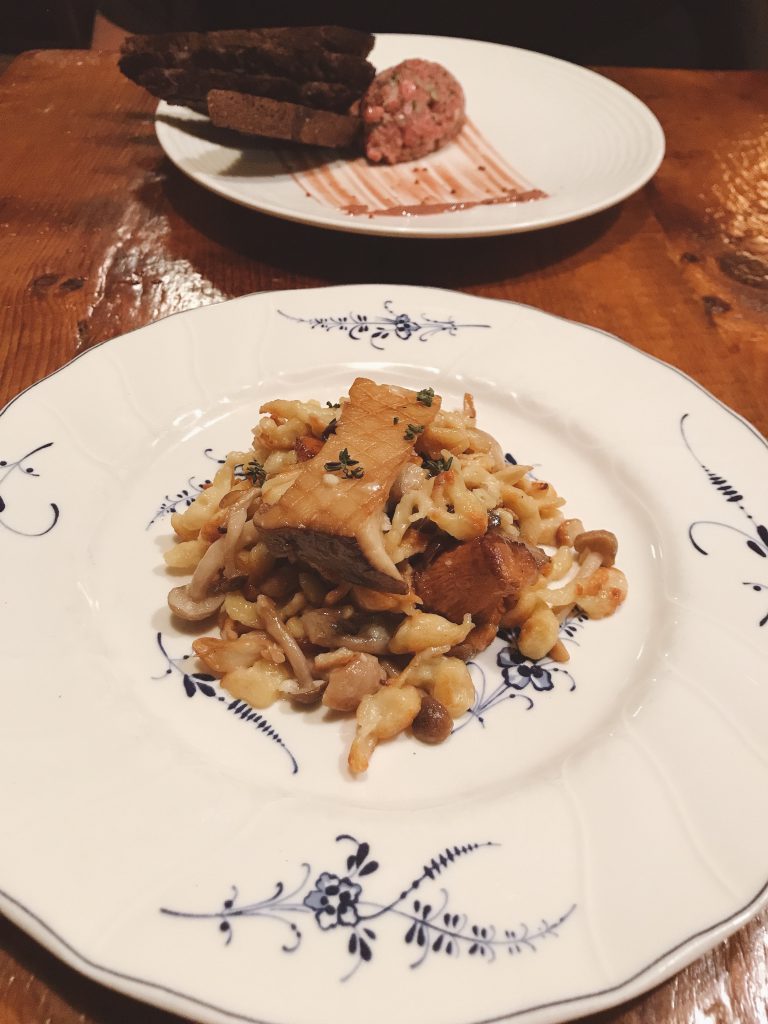 Texas-raised Executive Chef Michael McCloud oversees the menu at Cobblestone Restaurant, providing dishes that "represents contemporary eclectic European cuisine with an American twist," adds Dr. Markus Chwajol. " The chef has developed an original take on European cuisine, and many of his featured dishes utilize rotating seasonal items and local produce. With a penchant for incorporating fresh ingredients at their peak, our culinary team keeps changing and updating the menu regularly while making it sexy and unique yet inviting and approachable," explains Chwajol.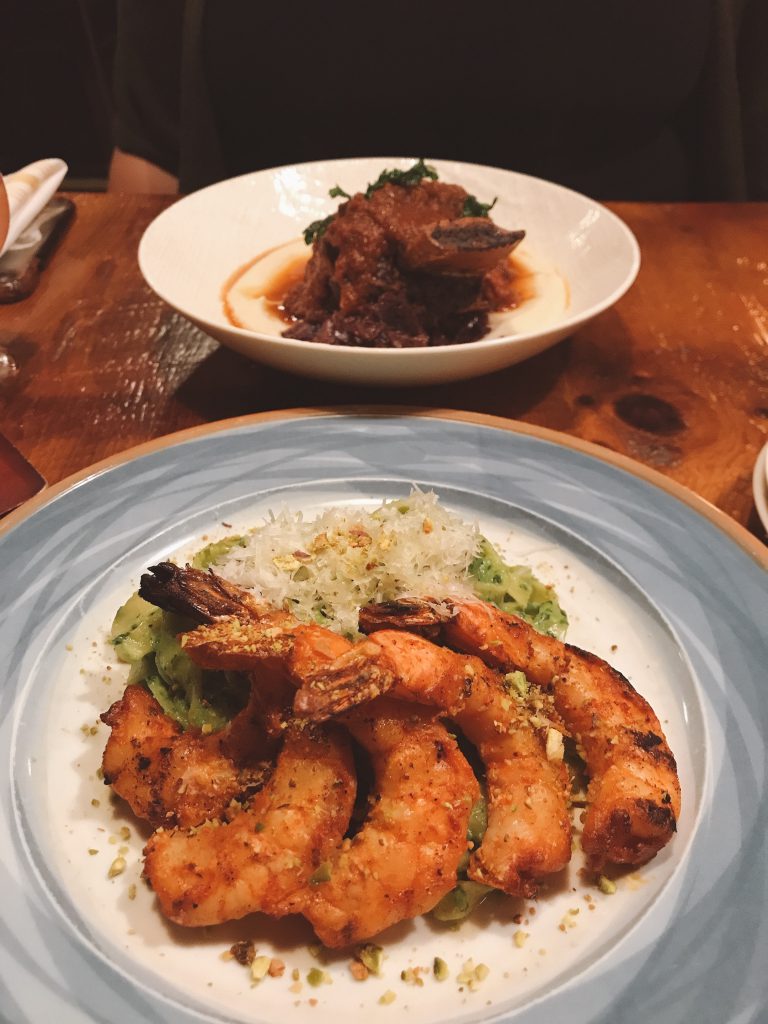 For our party of two, we enjoyed the shareable menu. We opted for beef tartare with violet mustard, grilled pumpernickel, and egg yolk, as well as the seared porcini spaetzle, which featured flavorful foraged mushrooms, heirloom cider jaeger, and aged parmesan. For our main courses, we recommend trying the mussels with white wine, garlic, shallot, tomato, and chorizo sauce, the braised short ribs with Sunday gravy, whipped celery root, braised red cabbage, and crispy parsley, and the grilled shrimp with tagliatelle, toasted pistachio-mint pesto, and whipped ricotta. Each dish we tried was creative, incredibly flavorful, and unique.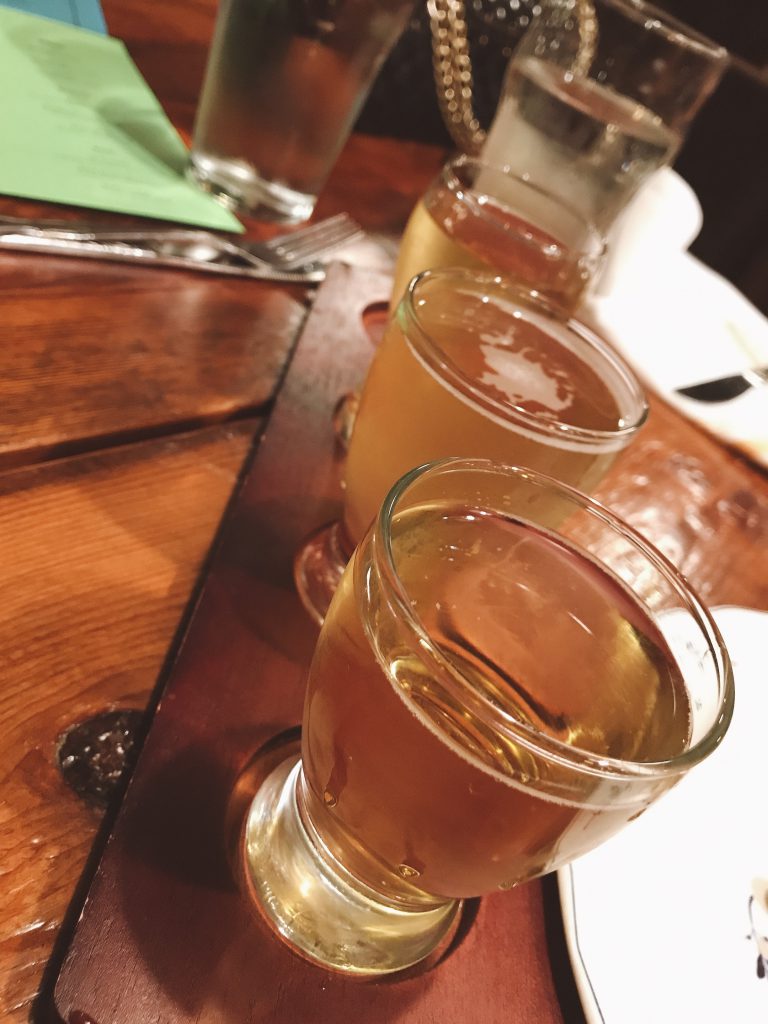 For drinks, definitely don't miss out on the exceptional ciders. The team traveled extensively to get inspiration to bring the best ciders to the restaurant. "I was born in the Czech Republic, where beer runs in people's blood, and Lager (Pilsner) was originally brewed many centuries ago. In our search for the most exciting ciders and beers, we went on a trip to beer and cider-loving European countries and used the knowledge and experience to put together our own beverage menu. We were inspired by what we saw and thought of using both ciders and beers in a variety of our house-curated specialty cocktails. Our goal has been to "push the envelope a bit" and create inventive and delicious cocktails with either cider or beer as one of the ingredients," says Chwajol.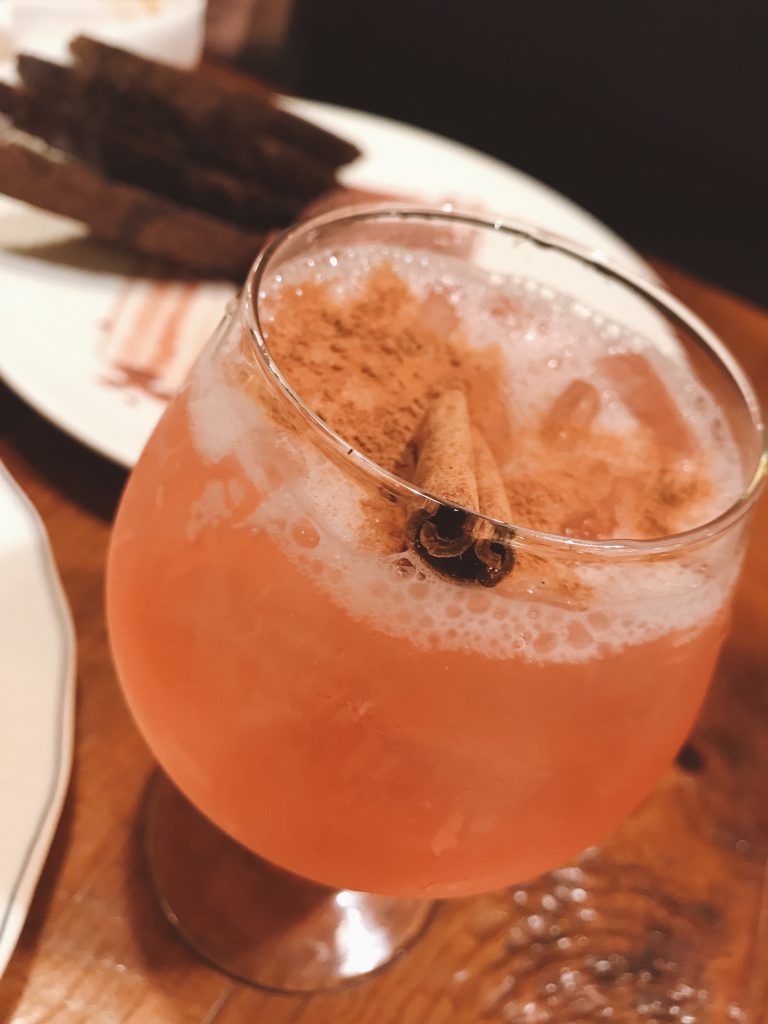 "Although ciders have become popular in the past five or so years both in Europe and the US, relatively few Chicago establishments have a good variety of cider offerings. The restaurant that previously occupied our space did serve a solid selection of this beverage, and we have built upon this experience and set to notably enhance Cobblestone's cider program. We introduced new and unique cider varieties, and a much more extensive beer selection to include many European and local craft beers," he explains. We tried a delightful selection, including the 2 Towns Cosmic Crisp, the 2 Towns Pacific Pineapple, Wyders, Resposado, and finally, Stem Chile Guava, which was all delicious in different ways!
The cocktails were also excellent, and we recommend asking for recommendations from the knowledgeable waitstaff who can guide you to an excellent choice depending on the dishes you select and the time of year. However, we loved our perfect fall choice, Bourbon Renewal, a cocktail that mixes bourbon, fresh lemon juice, crème de cassis, and angostura.
As for owner Dr. Markus Chwajol's current favorite go-to meal, he recommends, for the appetizer – the seared porcini spaetzle with foraged mushrooms and heirloom Pinot Grigio, cider jaeger. For the main course – braised short rib with Sunday gravy, whipped celery root, braised, red cabbage, and crispy parsley, and for dessert – the skillet apple crisp with house-made cinnamon ice cream and for the cocktail, Cider Boy with bourbon, seasonal cider, freshly squeezed lemon juice, maple syrup, and egg whites.

To be transported to Europe while visiting Chicago, enjoy dinner at Cobblestone Restaurant from Wednesday to Friday from 5 p.m. to Midnight, Saturday and Sunday from 3 p.m. to Midnight, and enjoy their incredible brunch or dinner menu. Reservations can be made by calling 773.935.2255. To learn more, visit cobblestone-chicago.com.