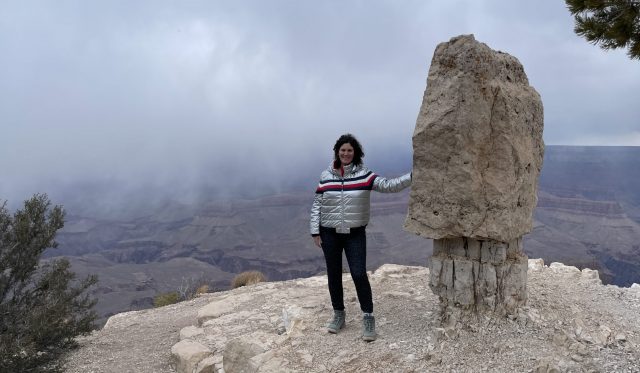 Jennifer Olvera has had a long, impressive career as an editor and dining critic for highly regarded publications and websites. She has created influential recipes for a James Beard Award-nominated website and has worked with prestigious clients from United Airlines to Wyndham Worldwide. Olvera is also an eight-time author who has penned sought after cookbooks, including Food Lovers' Guide to Chicago: The Best Restaurants, Markets & Local Culinary Offerings (Food Lovers' Series) and her most recent, The Easy Meat Cookbook: 75 Simple Recipes for Beef, Pork, Lamb, Veal, and Poultry. We caught up with Olvera to find out the ideal way to spend the day in Chicago, her top three favorite restaurants in the city and beyond, and get an inside look at her recent 4,600-mile cross-country trip throughout Utah and Arizona. 
TRAVEL INSIDER MAGAZINE: Tell us about some of the best highlights in your career.
JENNIFER OLVERA: I began my career as a dining critic for Chicago magazine, contributing food, entertainment and culinary travel pieces for publications that include Los Angeles Times, Chicago Tribune, Chicago Sun-Times and Frommers.com. Simultaneously, I developed and tested recipes for websites and publications, such as James Beard Award-nominated Serious Eats, and corporate clients like Wolf/Sub-Zero and Sugar in the Raw.
I have forged longstanding relationships with Fortune 500s, Global Fortune 500s and esteemed clients, including Kohler, United Airlines, Google, American Airlines Cargo, Target, Radio Flyer, Abercrombie & Kent, Ulta Beauty, Land Rover, Wyndham Worldwide, Symphony Talent and Bridgestone/Firestone. Whether it's a print ad, product copy, web strategy and content, an email campaign, a brochure or a radio spot, I generate effective, big-picture ideas and write impactful copy. I'm adept at technical writing, too, as evidenced by the United States Congress-bound work I did for the Joint Center for Energy Research, in conjunction with Argonne National Laboratory. Following suit in the healthcare sphere, I penned training manuals for Blue Cross Blue Shield and created B2C and B2B collateral for Teladoc, Aetna, Discovery Health Partners and Ajilitee.
I'm an eight-time author, copywriter, editor, journalist, content and brand strategist, and recipe tester and developer. I have extensive branding, creative, print and digital experience. I have covered diverse topics in depth—food, dining, travel, spas, entertainment, automation/machine learning/AI technology, HR solutions, internal communications, technology and healthcare—for major corporations, the digital space and highly regarded publications. That includes everything from brochures to consumer-facing and B2B emails, direct mail pieces, video scripts and CEO speeches.
Recently, I served as a content strategist and digital storyteller for PwC and filled a challenging, fast-paced role for Accenture and its Microsoft-fueled counterpart, Avanade. Initially brought in as a digital copywriter for the global initiative, I was quickly promoted to editorial content lead, providing content strategy, overseeing a team of national writers and editing copy.
TI: What would be your ideal way to spend the day in Chicago?
JO: One of my favorite things to do is pick up barbecue pork buns from Chiu Quon Bakery and having a picnic along the lake.
TI: What are the top three restaurants that you would recommend to a visitor?
JO: Katy's Dumplings in suburban Westmont for its killer hand-pulled noodles and dumplings; Vito & Nick's for its exemplary tavern-style pizza; and Golden Steer in Forest Park for its sassy service, supper club setting and unforgettable, ultra-cheesy French onion soup.
TI: What is one dish you have developed that transports you to a favorite trip you've taken?
JO: It's hard to narrow down just one, though I will say it was the first thing I'd do upon returning from a trip abroad. Maybe grilled beef kebabs with yogurt-mint sauce (Turkey); Jamaican beef stew and curried Jamaican beef patties; or Spanish roast chicken with romesco.
TI: What city has the best food scene in your opinion?
JO: I'm biased, though I truly believe Chicago has it going on. That said, I am a sucker for regional eats and seek them out everywhere I go. New Orleans probably gets my second-place slot. You have to try the truly insane po-boy stuffed with grilled turkey, ham, American and Swiss cheeses, fried shrimp, sautéed mushrooms, and "wow sauce." It sounds like it would never work, but it's absolutely delicious.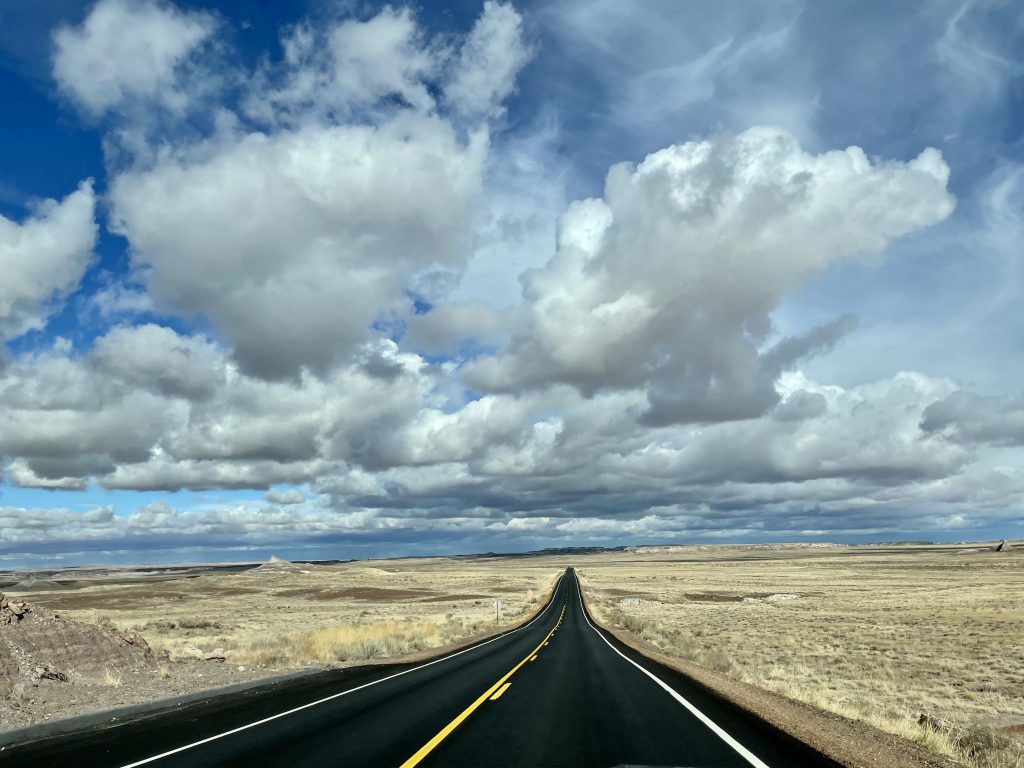 TI: What was it like traveling during your most recent road trip to seven National Parks through Utah and Arizona? What were the standout moments for you and your family?
JO: No words can adequately convey the beauty we saw during a 4,600-mile, cross-country road through Utah and Arizona. We visited eight national parks—Arches, Canyonlands, Capitol Reef, Bryce Canyon, Zion (where my son and I did some private flightseeing), the Grand Canyon and Petrified Forest. The landscape was beyond breathtaking and so incredibly grounding. From wide-open land to towering red-rock formations that cast ambient shadows, canyons so deep they seemed to have no end and geological formations that varied completely from one side of a scenic byway to the other, and around every turn, it was filled with so many things I will never forget. We hiked in a slot canyon, had Double Arch and Balanced Rock to ourselves, and took a quiet, mile-long hike along a hidden trail to Shoshone Point, heading back as a snowstorm blanketed the ground and seeing a pack of wild horses foraging in the woods. Throughout, I cooked meals I planned in advance, including filets with juniper, thyme and orange-scented red wine sauce; Louisiana-style debris fries topped with shredded Mississippi pot roast; and foil packet French dip sandwiches. We made our way home along Route 66, staying at a classic retro motel en route.