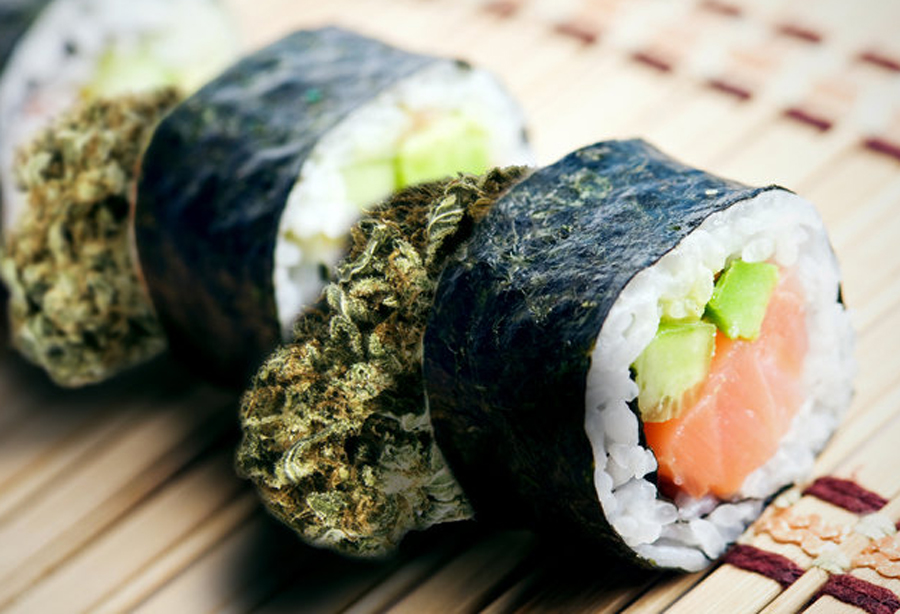 With the recent legalization of recreational marijuana in Colorado, pot tourism is actually becoming a thing with hotels, restaurants and airlines getting in on the action. Earlier this week, Spirit Airlines launched their "Get Mile High" campaign, and now the popular restaurant chain, Hapa Sushi, has come up with a sushi-marijuana pairing menu.
Instead of your typical wine and entrée pairings, the menu suggests the perfect dishes to go with different strains of weed. For example, you could choose the Blue Dream Sativa to go with the Japanese Chicken Katsu Curry.
Check out the full menu of sushi-marijuana pairings below.