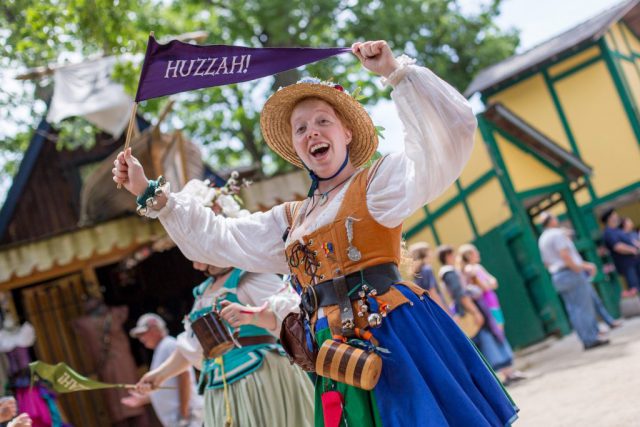 The Bristol Renaissance Faire is back for its 2023 season. The outdoor faire takes place every Saturday and Sunday from July 8 through September 4. Truth be told, it's an experience that we look forward to year after year. The Bristol Renaissance Faire is located in the fictional city of Bristol near Kenosha, Wisconsin, on the Illinois and Wisconsin border and is ideal for the entire family. There's medieval-style food and drink that is not to be missed, rides for the children, plenty of shopping — but what we love most is the people-watching of course! It's a chance for us to get dressed up in our finest garb for old-fashioned games and a day that takes us back in time to 1574.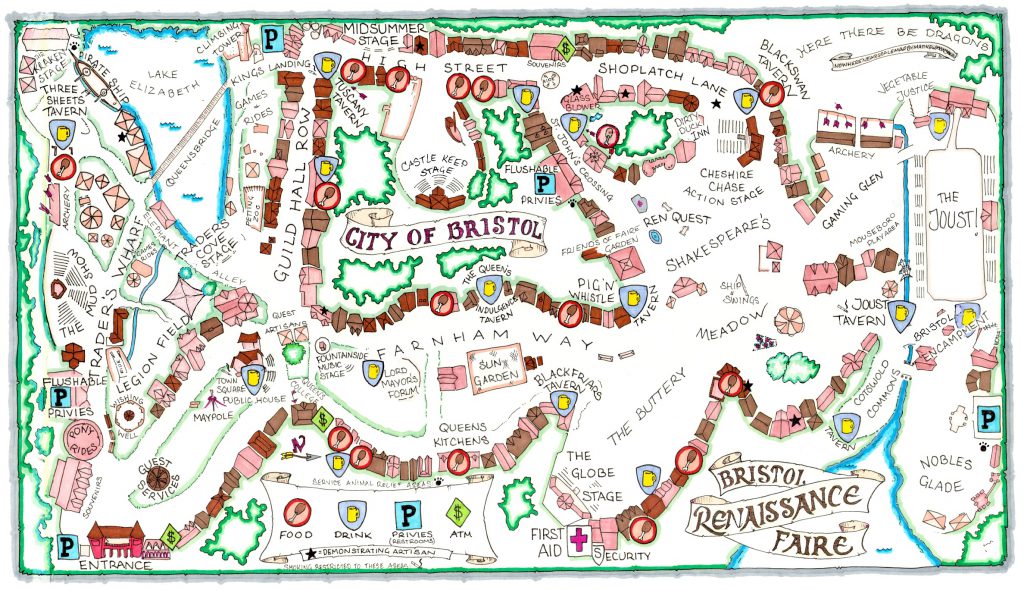 As they say, "after the plague comes the renaissance." Here are a few of our favorite places not to miss at the Bristol Renaissance Faire.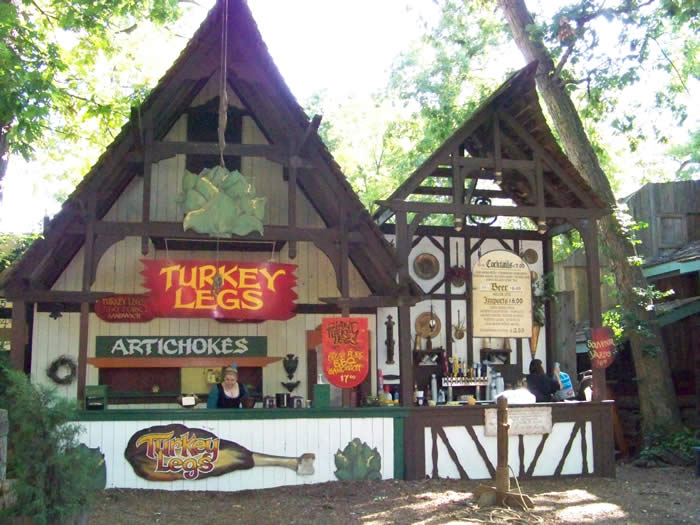 One of the first stops we make at the faire is at the food stations. There is a variety of food for every taste, including turkey legs that are a must. We also love the traditional Shepherd's Pye, cheese fritters, fried tempura vegetables and shrimp, and the mushrooms made in a delicious garlic butter sauce. Be sure to visit Pemberton Candies for truffles, English toffee, and fudge for a sweet treat.

Insider tip: Bring plenty of cash as most vendors don't accept a card; however, there are plenty of ATMs if you forget.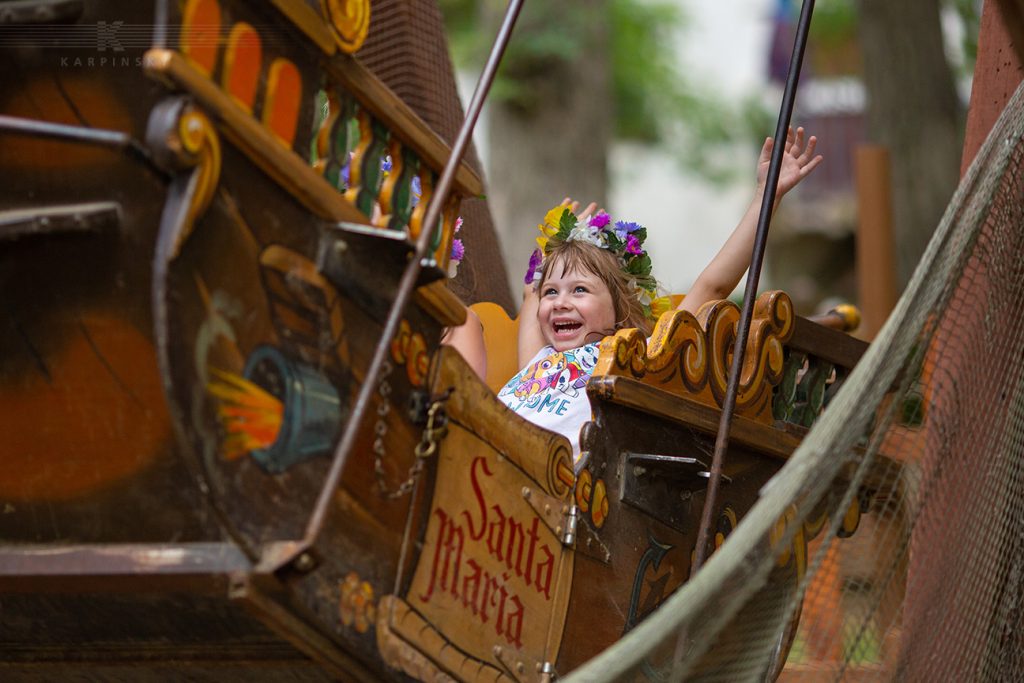 The Renaissance Faire has a variety of rides that are all muscle-powered for children to enjoy! There's Da Vinci's Flying Machine, The Pirate's Assault Catapult! (which brings together trampolines and bunging jumping), and Crow's Nest Ride. For the whole family, check out Vegetable Justice, where you throw vegetables at one of the workers as they hurl insults at you — so thick skin is a must! There are also Children's Fencing Games and Ponies and Petting Zoo.
Looking for a keepsake from the faire? Look no further; there are almost 200 artisan shops, including soaps, jewelry, beautiful fairies, handmade flower crowns, chain maile, Steampunk accessories, and so much more!
Enjoy 16 different shows at the Bristol Renaissance Faire. There are a few shows not to miss, including The Sturdy Beggars Mud Show, the Barley Balanced – a trio of comedy, acrobatics, and danger, and of course, The authentic Joust. However, we suggest checking the schedule before going and getting to the stands early to ensure you get a seat! We loved a few shows during our visit, including the aerial performer, the new show Guido's Academy of theatrical Swordplay, and Lady Prudence.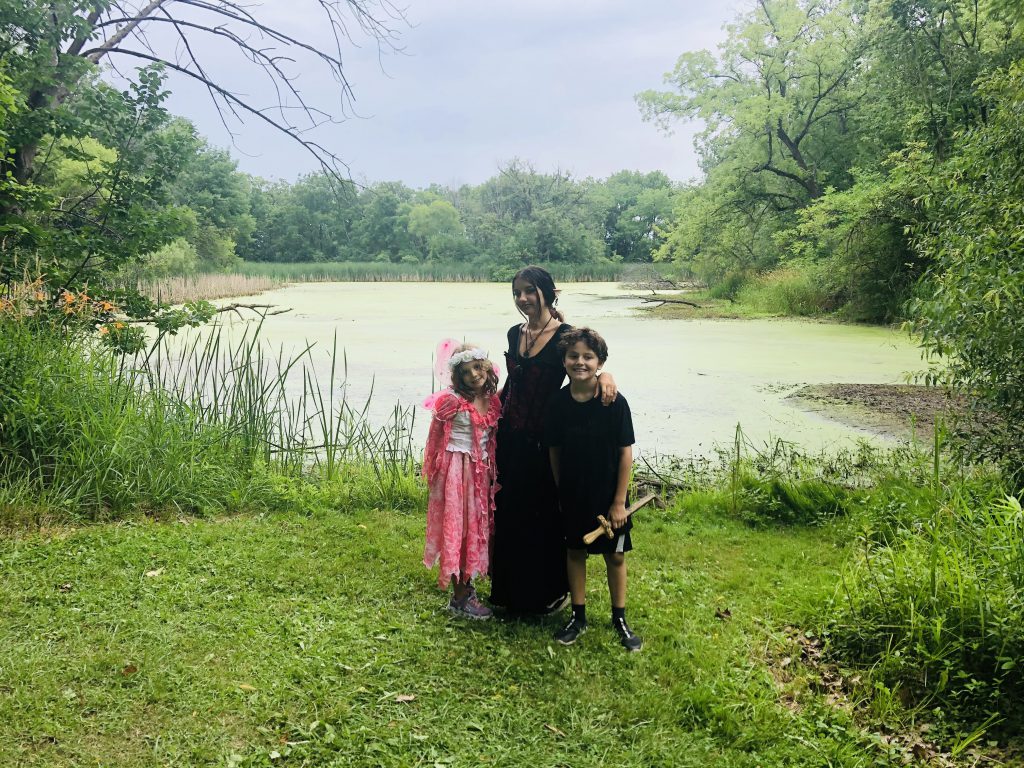 Most importantly, don't forget to dress up and have fun! The faire has special themed weekends, such as Steampunk and Pirate, so there is always something to look forward to when it comes to the Bristol Renaissance Faire.