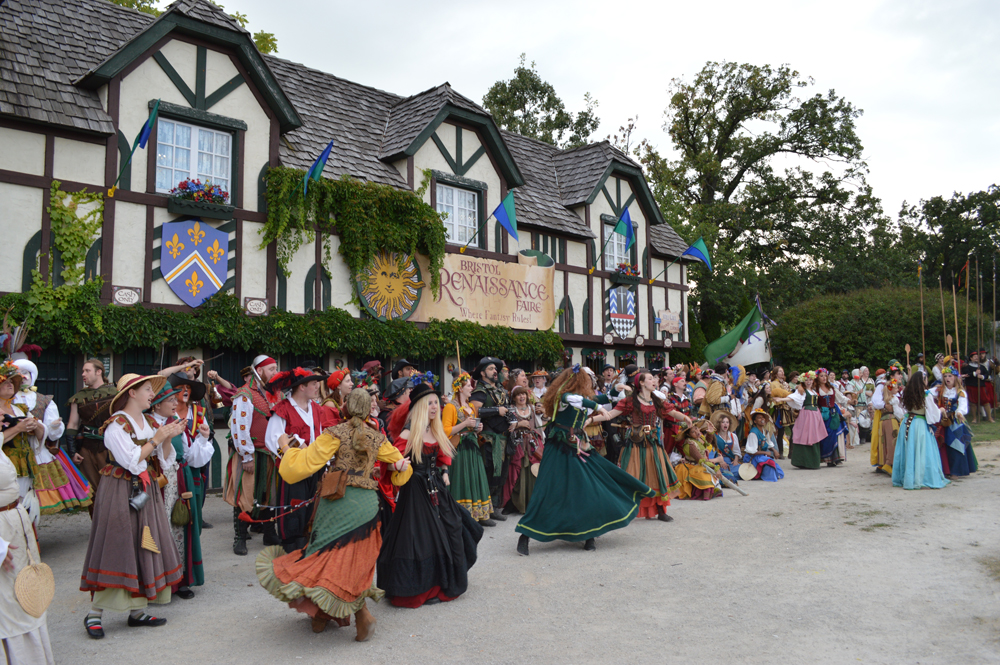 The Bristol Renaissance Faire might be one of the last hidden gems and a genuine, fun family experience. There are no flashy entrances, but you will be greeted with a small, castle-like entrance that will intrigue you to want to explore this magical place. Maps of the town of Bristol mark down the territory of the adventure you are about to begin. You might have already seen a couple of lords walking and talking in a strange accent, a few magical fairies hiding in trees, and an entire town of medieval shops and merchants, cafes, and pop-up restaurants to explore. The kids will want to partake in some of the old school rides there, and you mustn't miss the Joust – a reason enough to venture to the faire.
Tips for the Bristol Renaissance Faire
1. Get there early, and you will beat the traffic, plus fewer crowds while at the faire.
2. They have ATMs around the grounds, but you might want to bring cash because the lines can be long.
3. Come in a Renaissance costume because it will make the experience even better!!! Just the people watching alone is worth the trip.
4. Stay until it closes. I was surprised, but quite a few people left early, but if you stay, you will enjoy the best closing ever!! There is a parade with all of the townspeople, and the queen thanks everyone for coming, and everyone is singing, just like a fairytale story…
5. Buy your tickets online…You save some money or visit Walgreens for special discounts.
6. Bring your camera, plenty of great pictures, and memories to take.
7. If you don't take the expressway too often like me from Chicago, you will find two tolls, one for $1.80 and another for $2.90. So be prepared. From Wisconsin, it's technically free to get there.
The faire is located off of the I-94 expressway at the Illinois/ Wisconsin border. Be sure to visit their website for dates and times at www.renfair.com/bristol to plan a Renaissance day full of fun and surprises.