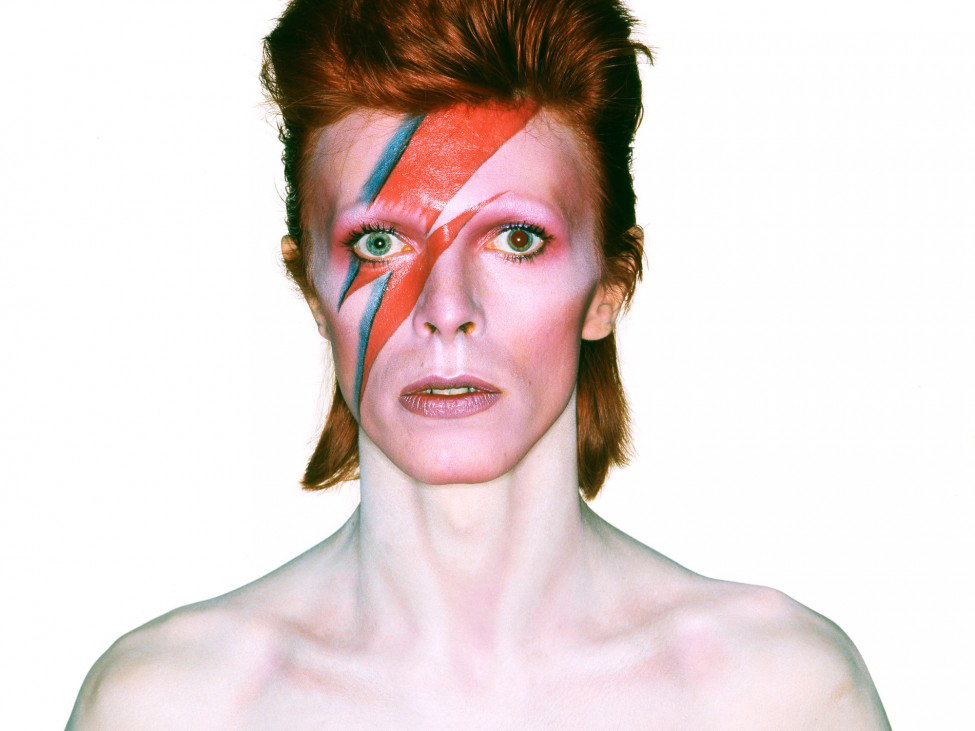 September 23rd was hailed David Bowie Day in Chicago as the city celebrates the exhibit David Bowie Is that runs until January 4th, 2015, at the Museum of Contemporary Art Chicago. The exhibit shows off 400 pieces from the musician's collection with highlights like the Union Jack coat designed by Alexander McQueen to hand written lyrics of 'Ziggy Stardust,' from 1972. The MCA kicked off the exhibit with a splashy gala—-and with Chicago being the only U.S. stop on the international tour (before heading to Paris, Australia and the Netherlands), it's definitely time to make a trip in the Windy City. To make your weekend of David Bowie extra special, we've found the perfect place to stay and where to dine to get an all-inclusive David Bowie experience.
Where to Stay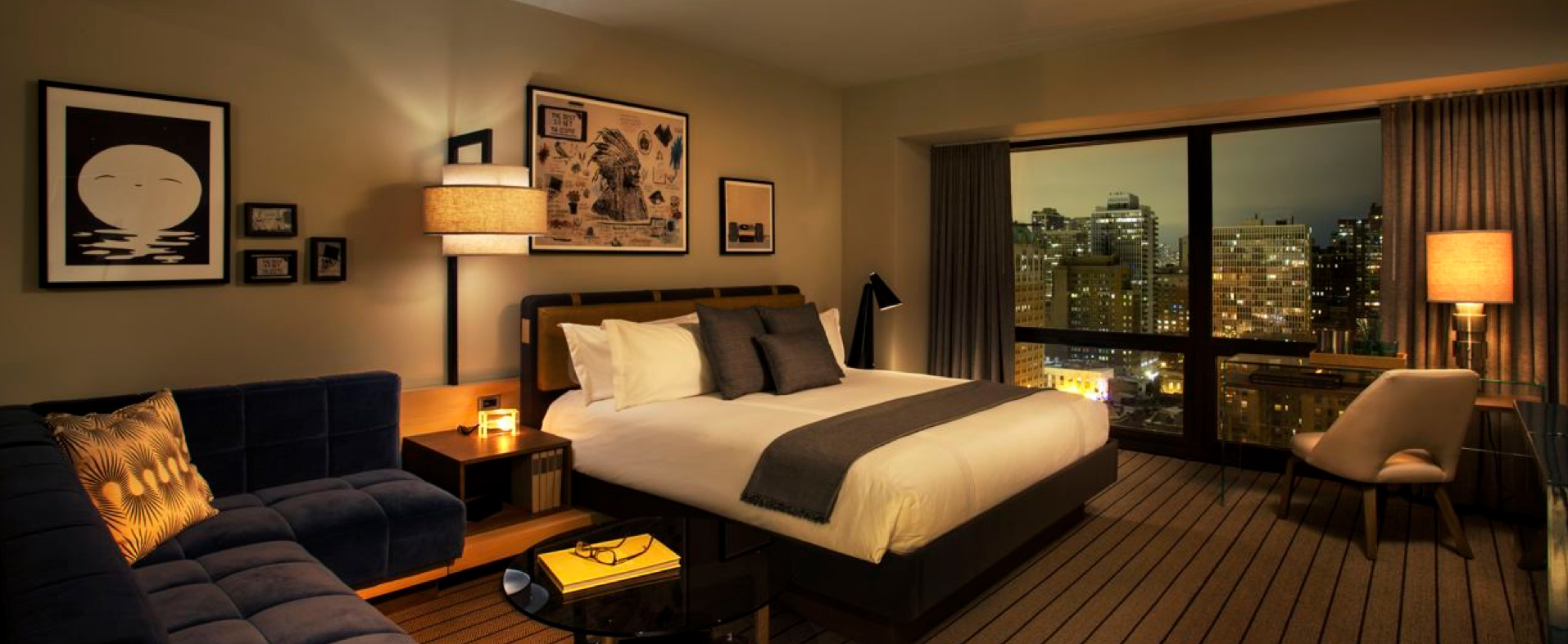 Stay at the Thompson Chicago—the official hotel partner for David Bowie Is. Celebrating the Golden Years of the icon with the Day & Night with David Bowie offer, which includes: A Superior King or Superior Double/Double room, two VIP tickets to the David Bowie Is exhibit including a private Meet & Greet by a MCA Museum Concierge, a build-your-own Ziggy Stardust cocktail kit for two that creates the perfect red and blue layered vodka cocktail and continental breakfast for two and the best part—Thompson Chicago will schedule these experiences when you book. That isn't all. Chicago DJ Matt Roan and Thompson Chicago Creative Spirit curated the perfect musical mix to get you in the zone with the Bowie for Thompson Chicago mix.
Where to Eat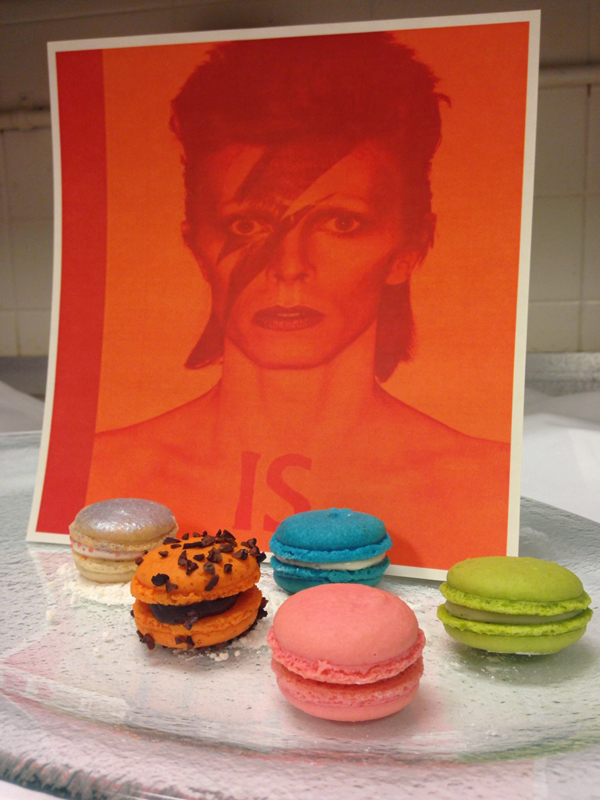 After taking in the exhibit, onsite at Puck's Café, enjoy an array of cool food and drink options. On Tuesdays and Thursdays (from 4-8 p.m.) and on Fridays from (4-10 p.m.) order up from the Bowie menu. Some of our favorite dishes include the Ziggy Stardust Schmaltz (an assortment of cheeses: drunken goat cheese, crispy parmesan reggiano, delice de bourginone, truffled, cream cheese, pickled beech mushrooms,and candied cashews and grilled french baguette), and The Goblin King Favors (trio of sliders; beef slider with aged cheddar and remoulade, chicken slider with bacon and onion jam, roasted tomato slider with eggplant and basil pesto). For cocktails, we loved the Rock and Roll Suicide, China Girl and Modern Love.
To enhance your David Bowie experience, head over to the swanky Ritz-Carlton Chicago's deca RESTAURANT + BAR, (160 E. Pearson Street) because you won't want to miss the 5-star hotels David Bowie menu. Dinner options include British favorites created by Chef Martin Knaubert highlighting Bowie's favorite classic cuisine like Roast Beef and Yorkshire Pudding (Classic Ribeye of Beef, fresh Yorkshire Pudding, Asparagus, and Jus) and Bangers and Mash (Homemade Sausages, Beet Mashed Potato, Gravy, Crispy Sweet Potato). Sip on the cool Bowie-inspired cocktail Stardust Martini while trying out all of the specialty macaroons inspired by the music icon —China Doll (Lime Green Macaroon / Yunnan Tea Filling), Ziggy Stardust (Silver Dust Macaroon/ Strawberry Pop Rocks Filling), Space Oddity (Orange with Cocoa Nib Macaroon /Bittersweet Chocolate Filling), Young Americans (Sky Blue Macaroon/White Chocolate Cherry Filling and Pretty in Pink (Pink Macaroon/ Rose Filling). These specialty dishes and drinks can be enjoyed through October 20th.