I flew into Greenville, South Carolina, just about an hour away from Asheville, where I was lucky enough to get to drive a brand new 2018 Chevy Equinox—in a stand-out burned orange color, featuring an extra-large sunroof and black leather interior. Once my iPhone was connected, CarPlay loaded and on-car Wi-Fi activated—I was ready to hit as many sites along the way before I was supposed to arrive in Asheville for dinner.
I skipped the highway and took the side roads—and suddenly I felt like I was driving on Europe's small winding roads. I made a quick stop at Carl Sandburg Home, a Pulitzer Prize-winning poet, and bought "Chicago Poems" for my wife and strolled Carl's estate on the hilltop.
Back on the road again, it was nice to see the trees green again and warm weather. As I started driving into Asheville, I couldn't resist making an unscheduled stop and visit the Biltmore mansion, a French chateau nestled in about four acres of land creating a complex of hotel rooms, winery, event spaces, and more. I was thinking that going here would only take no less than 30 minutes to see and snap some pictures for Instagram, but to my surprise and advice from others, this needs to be an entire day experience.
I made it to Asheville in about three hours. And after checking into my hotel room, I headed to Moog Music, the birthplace, and factory of the analog synthesizer for a quick tour. While listening to the tour guide, I couldn't believe how many artists they have as clients (think stars like, Prince, Bon Jovi, Abba, and most recently, the group King had used their selection of synthesizers).
Dinner in Asheville
Dinner at Sovereign Remedies was a hit, known for their menu featuring locally sourced ingredients and a unique twist on drinks. I was welcomed with a shot glass palate cleanser drink, a mix of beets, lemon, and vinegar. It might sound a bit different, but it was great. Menu items include chicken skin chips, Bone Marrow tater tots, and my favorite—Coulotte steak all paired up with a great selection of wines!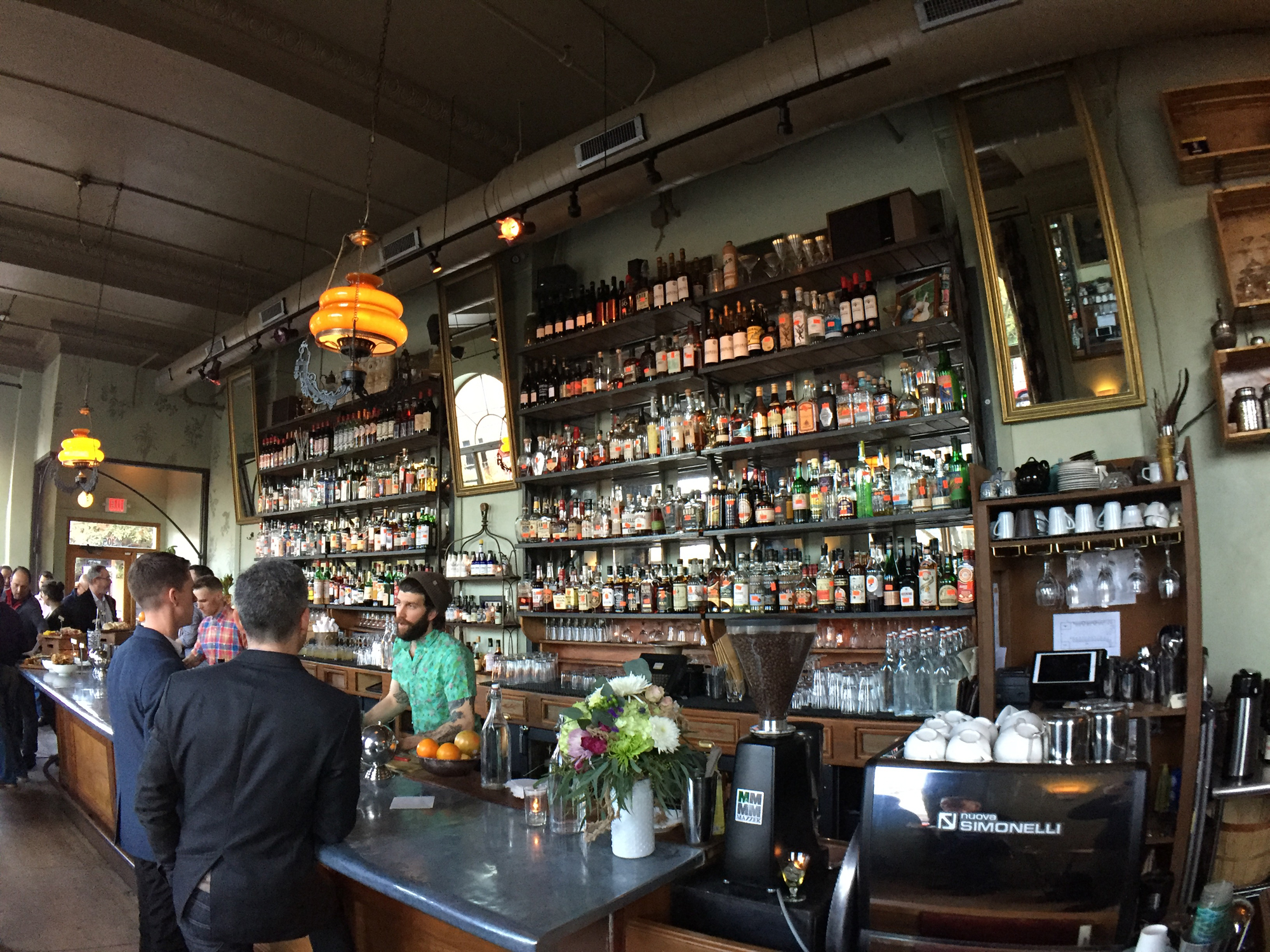 Save
Save
Save
Save
Save
Save