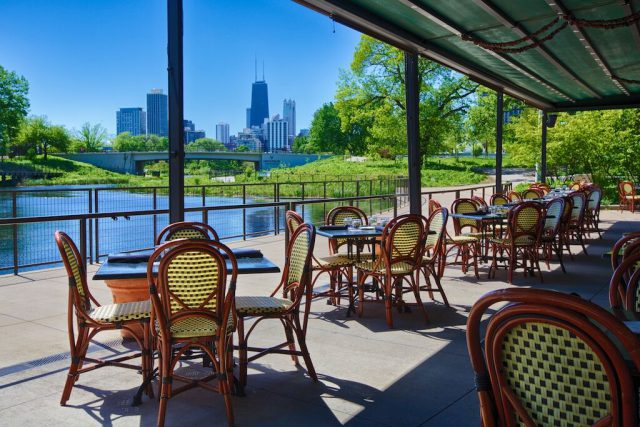 Situated directly south of the Lincoln Park Zoo, The Patio at Café Brauer (2021 North Stockton) is the perfect lunch or dinner spot that gets you closer to nature. After spending a busy day at the zoo, there's no better place to sit and unwind while enjoying a great meal.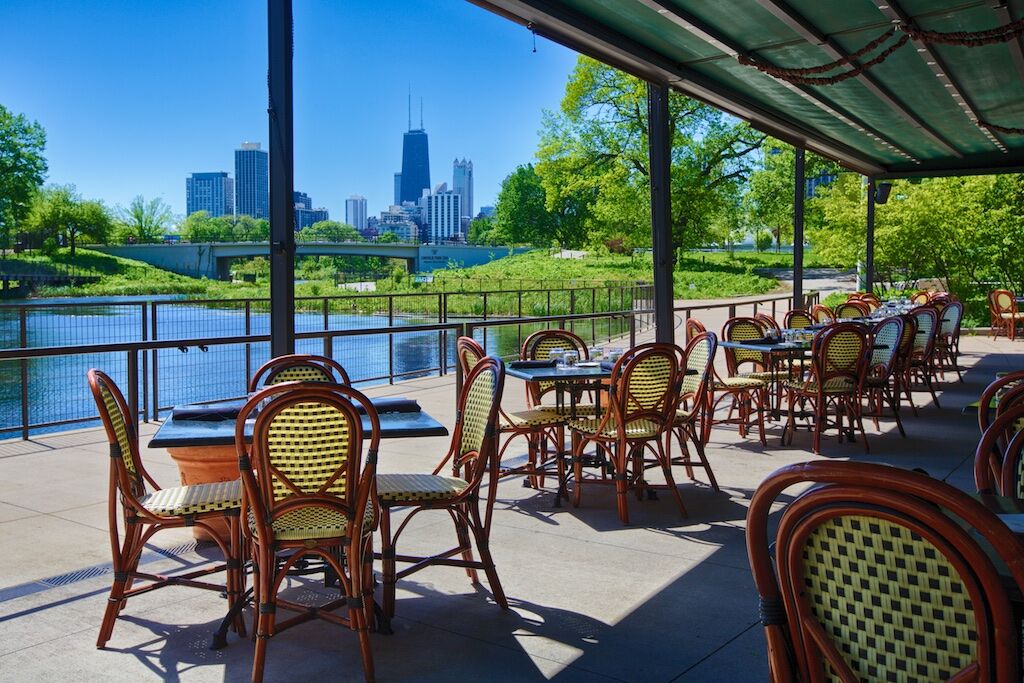 You won't miss Café Brauer, which is housed in a landmark Prairie School-style building that overlooks the pond at the Nature Boardwalk. You'll be perched at the best spot to people-watch while simultaneously taking in incredible views of Chicago's magnificent skyline.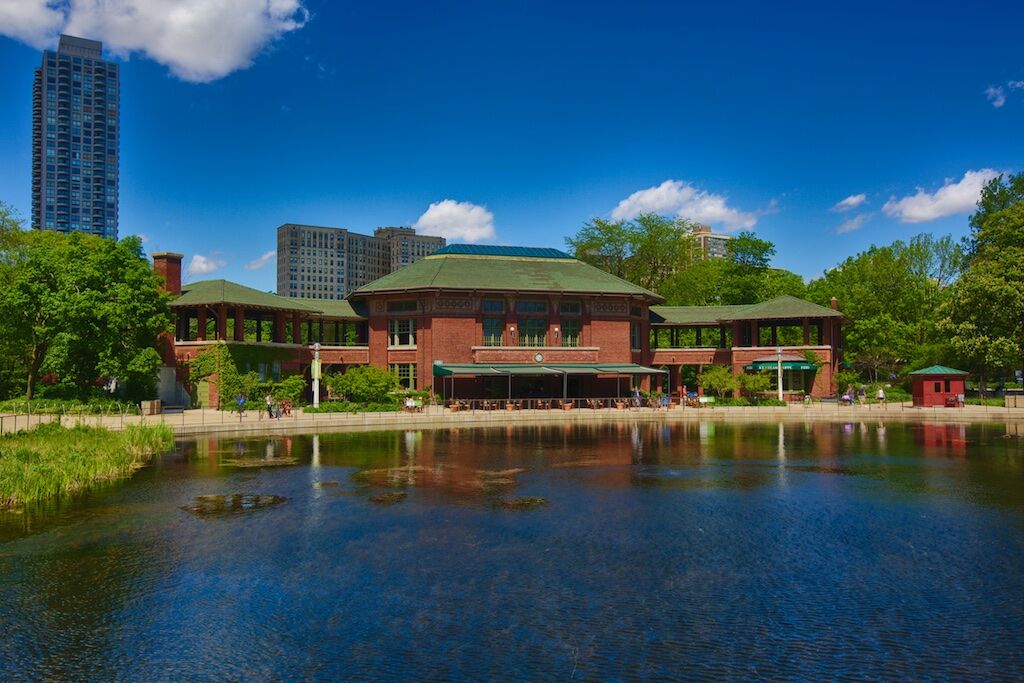 Don't Miss Music on The Patio
The best time to visit The Patio is days when they feature live music. You'll enjoy the tunes of local music with acoustic sets by CJ (on Tuesdays), Nate Kay (on Wednesdays), and Luke Miller (on Thursdays) from 5:30 to 7:30 p.m. It's the perfect setting for the entire family, and those guests that are over 21 can enjoy plenty of drink specials.
View this post on Instagram
The Food
Great American fare is featured at The Patio in a variety of your favorite dishes. Start with the crispy calamari with lemon aioli or steak chili nachos that feature crisp tortilla chips, cheese sauce, tomato, green onion, guacamole, and jalapeño. There are plenty of vegan appetizers as well. If you're looking for a healthy kick, we loved the buffalo cauliflower with ranch served with carrots and celery. For the main entrée, there's a great range of options including soups and salads, burgers, sandwiches, and tacos. Standouts include the Patio Burger, an all-beef hamburger with aged white cheddar, lettuce, tomato, and a sweet pickle; the Falafel Pita Sandwich, which is stuffed to the brim with falafel, hummus, pico de gallo, lettuce, tomato, onion, and tzatziki sauce, and the carne asada tacos made with shredded cabbage, pico de gallo, and guajillo chili sauce. For drinks, they have a variety of wines, beer (domestic, import, craft, and on tap), and cocktails (think Peach Old Fashioned, Bloody Marys, and Martinis).
Events
Watch for special events at this hidden gem! Currently, Tap Takeovers is happening in August and September with the next one on September 10th that features High Noon from 5:30 to 7:30 p.m. Enjoy great food, drinks, and live music.
View this post on Instagram
Take a Stroll
After you enjoy your pond-side meal, stroll the picturesque Nature Boardwalk and check out all of the native birds, frogs, fish, turtles, and more. This urban oasis is filled with breathtaking plants that give off beautiful scents and is truly one of our favorite places to walk in the city.
The Patio is open Monday through Friday from 11 a.m.–8 p.m. and Saturday and Sunday from 8:30 a.m.–8 p.m.