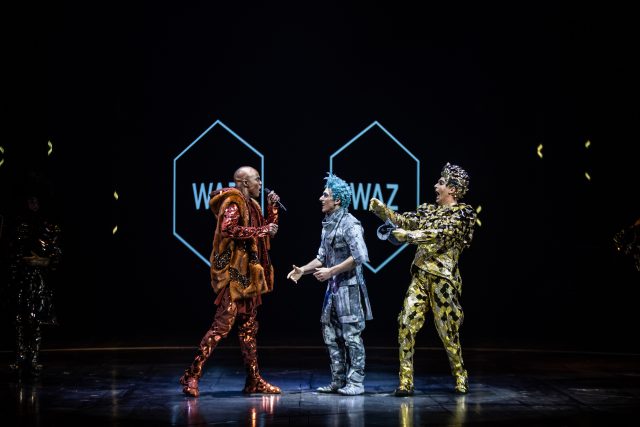 VOLTA marks the 41st original production for Cirque du Soleil since 1984! At Chicago's Big Top at Soldier Field, VOLTA takes you through a captivating world of acrobatics, street sports, and stunning visuals with BMX bicycles.
Like most of Cirque's shows, VOLTA takes you on a journey and tells a story―this time with a message about freedom and self-acceptance. This contemporary show is one of transformation while "finding yourself and unveiling your personal powers". You will follow Waz, a game show contestant that is a bit lost and ashamed that he is different. Throughout the show, you will go along on his journey and see if he understands what it is that makes him unique. From artist's shape diving to an aerial artist that literally hangs and spins gracefully from her hair, you will be wowed with VOLTA. This show is one the entire family will love. The teens will love the BMX bikers and the littles will love the jump-ropers who double Dutch.
The Big Top is located at the Soldier Field South Lot, 1410 Museum Campus Drive, Chicago, and the VOLTA show will be from May 18–July 6, 2019. Tickets start at $49 and can be purchased by visiting cirquedusoleil.com/volta or calling 1-877-9CIRQUE (1-877-924-7783.
A Few Fun Facts About VOLTA
2,500 People can be accommodated at the Big Top
It takes six days to set up which includes the entrance and VIP tent, rehearsal spaces
500 stakes hold down the Big Top
The Big Top can withstand wind up to 75 miles per hour!
VOLTA's equipment is 2,000 tons and carried by 72 trailers