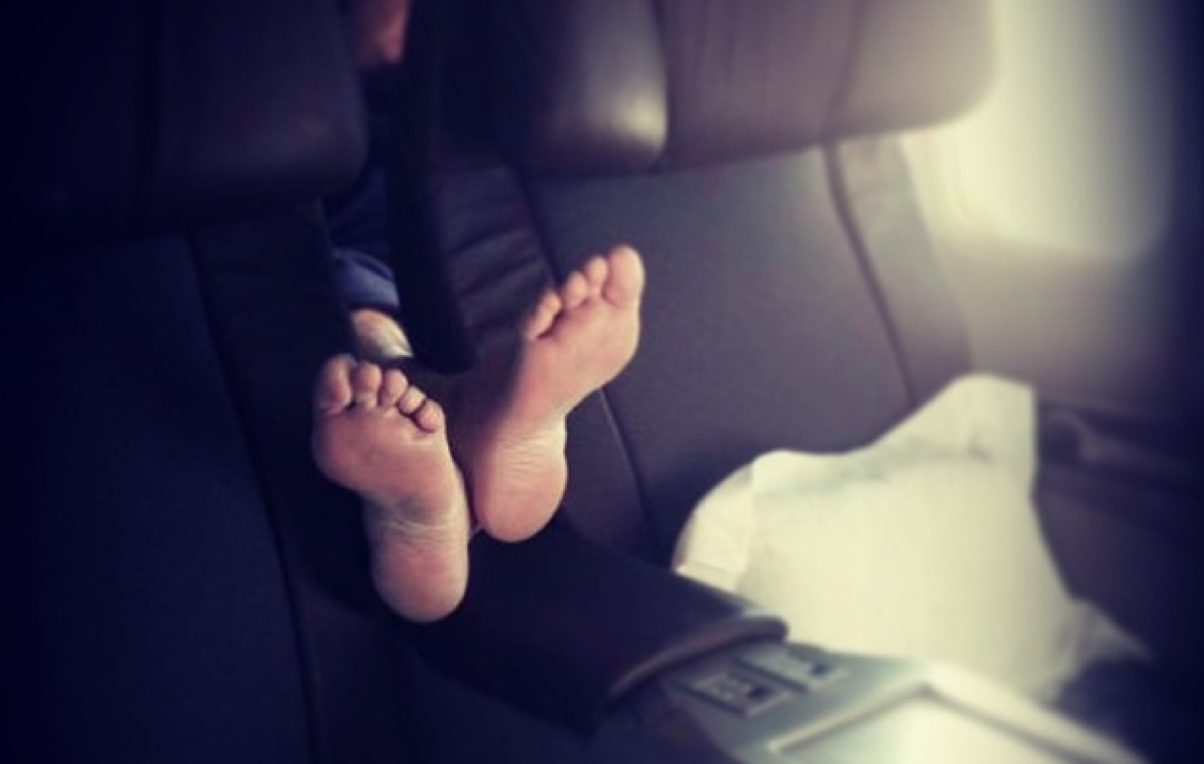 So what do you do when you see feet coming through your seat from the seat behind, the guy next to you is shirtless, or just some feet up in the air—well, you take a picture and hashtag it to #PassengerShaming. Check out this Instagram account for some horrible scenarios of airline passenger shaming experiences that you might see while flying.
Enjoy some of my favorites…
I am sure that this passenger is in first-class or business…Wait, I think the seats can be a flatbed.
This one takes the cake for the worst experience.
I am very sure this is first class.
It must be hot in the cabin.
Excuse me can you move your hair? Trying to search for another movie.