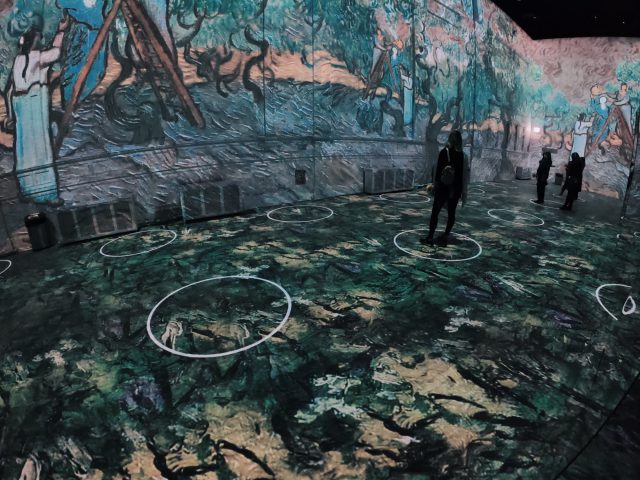 There's a new immersive exhibit in town, ready to ignite your senses through sight and sound. Immersive Van Gogh Chicago has touched down in the city, located at Lighthouse ArtSpace Chicago, a new venue at 108 Germania Place inside the newly renovated Germania Club Building. The hour-long exhibit showcases Dutch Impressionist artist Vincent Van Gogh, featuring some of his most famous paintings, including Self Portrait with Felt Hat (1888), The Bedroom in Arles (1889), Irises (1889), and The Starry Night (1889).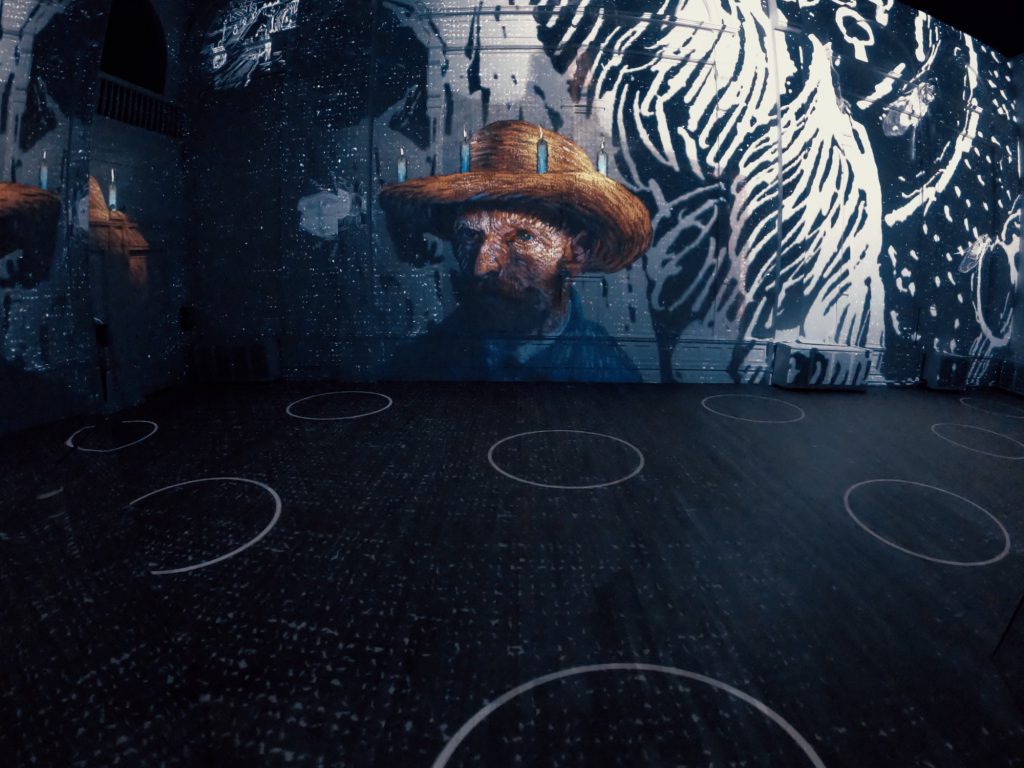 Corey Ross, Immersive Art Space Co-Producer explained that Immersive Van Gogh is a new way of encountering art, as it quite literally surrounds viewers on all sides with the brilliant work of one of the greatest painters of all time. "Both connoisseurs and new admirers of Van Gogh's work are guaranteed a breathtaking perspective on the influential artist's oeuvre. Merging state-of-the-art technology, theatrical storytelling, animation, and some of the finest works of art ever created, Immersive Van Gogh is a uniquely mesmerizing experience that seemingly transports the viewer into the artist's mind to see these timeless works as never before," said Ross.
Guests can not only expect to be visually inspired through the artist's brushstrokes but also through the incredible sound. The immersive show was designed by creative director and Italian film producer Massimiliano Siccardi with art direction by Vittorio Guidotti. It was accompanied by music by Italian multimedia composer Luca Longobardi.
Over 50 projectors were used to create the show, illuminating the more than 14,000-square-feet of space. "Despite being unknown throughout his life, Van Gogh's artwork has created a lasting impact through its emotional richness and simple beauty," said Massimiliano Siccardi, Immersive Van Gogh designer. "Both myself and Luca Longobardi are very excited to visit Chicago and once again bring Van Gogh's legacy to life in a way that is unique to the beautiful architecture of the Germania Club Building."
Additionally, event-goers can expect to feel safe as they are immersed in Van Gogh's work. Several safety precautions include touchless ticket-taking, temperature checks upon arrival, hand sanitizer stations, and social distancing circles to ensure that guests stay apart. Tickets start at $39.99 and can be purchased through September 6, 2021, at vangoghchicago.com.
A few packages give a different perspective with a view of the exhibit from their own Juliet balcony for those looking for unique date night ideas.
Insider Tip: Be sure to make a stop at the Grab n' Gogh cafe, which provides guests with quick bites, beverages, and sweet treats such as the Van Gogh inspired macaroons!