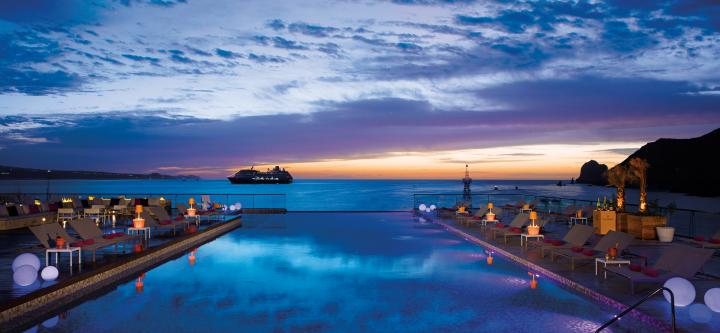 Rated one of Mexico's top tourist destinations, Cabo is a fantastic way to begin an exploration of the country. And, for those looking to just relax on their annual vacation, there are plenty of sandy beaches and tropical cocktails to be had. Aside from scuba diving, beach lounging and entertainment, there are plenty of other things to do.
Check out the top six things to do in Cabo!
1. Watch Sea Turtles Hatch
From the end of August to early December, come to watch sea turtles hatch in Cabo. There are quite a few varieties such as the loggerhead, green turtle, hawksbill, leatherback and olive ridley. If you want to participate in the turtle hatching, head over to Rancho San Cristobal or Medano Beach.
2. Go Surfing
Cabo has some of Mexico's best surfing opportunities and one of the best times to catch some waves is from June to August. From silky point breaks to punchy beach breaks, waves can get to 1.5-2.5 meters. Some top surf spots include East Cape, La Fortuna and Nine Palms.
3. Visit Lovers Beach
If you want to visit a beach that stays true to its natural setting, this is the place! Look for the large rock formations and crystal clear waters. There will be plenty of people enjoying the rugged setting and unless you are quite good at rock climbing, you can only reach it by boat.
4. Tour The Historic Art District
The main plaza is full of historic buildings and plenty of art work to admire. There are a handful of sophisticated galleries, weekly art walks, live music, wine bars and intriguing restaurants.
5. Enjoy Cabo's Nightlife
Join in on the nightlife when you've had enough of sightseeing for the day. It's quite renowned here and you won't run out of bars to visit. Check out Cabo Wabo which is owned by Sammy Hagar and quite keen on rock music or head to Two For The Road for wine and some jazz.
6. Enjoy an All Inclusive Resort
What's better than staying at an all-inclusive resort or one known for Unlimited Luxury? Make your time at the hotel count for something special by treating yourself to this kind of luxury. Our top choice is a resort called Breathless. This six-month-old property boasts a luxury spa, champagne pool parties, and stunning views of the private marina from guest suites. Insider Tip: For incredible deals that include the best rates, including airfare and resort coupons book via CheapCaribbean.com.
Save