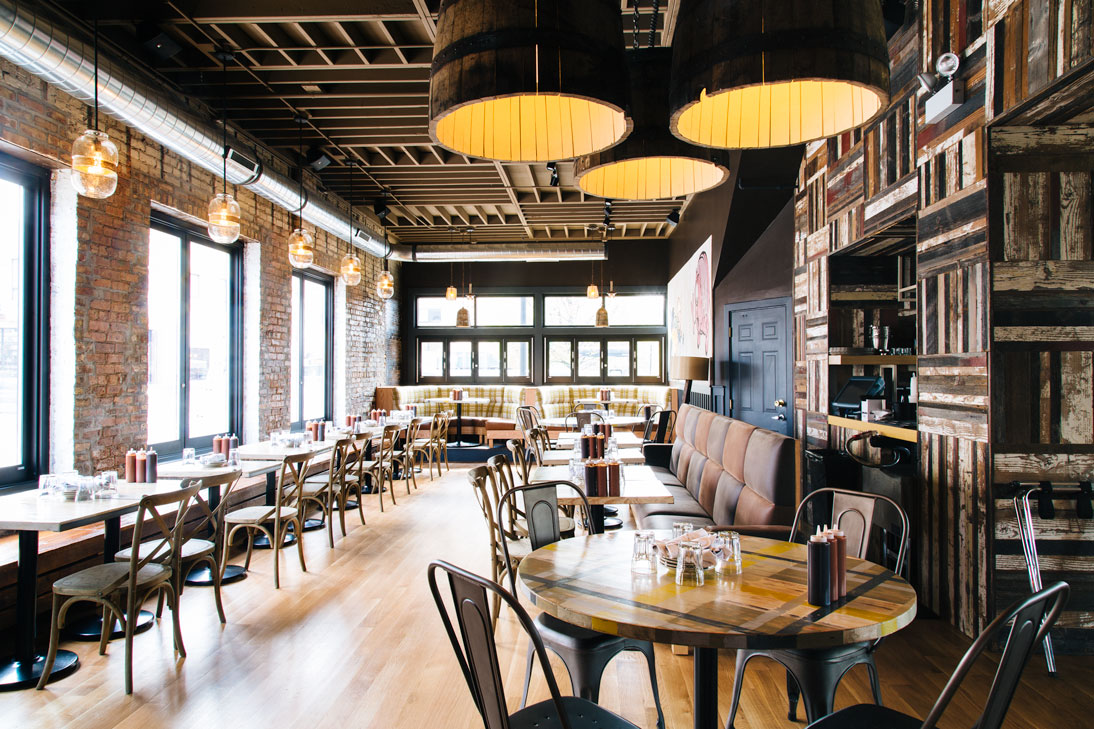 The north side neighborhood of Chicago has another excuse for you to pay them a visit. Located right before Gethsemane Garden Center, Pork Shoppe in Andersonville is all about smoky meats and great drinks. The space has the prefect atmosphere to go for drinks with your friends or to grab a quick bite before heading home after work.
I had the chance to come in for lunch and I personally felt right at home. I had a full rack of baby back ribs, dry rubbed and smoked and well I, of course, had to try one of each of the sauces at the table with my top favorite being the Carolina Style. As a side dish, I had baked beans with bacon and a chefs special for a drink that I will have to say from the first sip, tasted just like "summer"—it was fruity, but completely refreshing.
One the best things about Pork Shoppe in Andersonville is their lunch special. For about $10, you have two options, pick #1 is a selection of meats (think brisket tacos or a pulled pork sandwich) and pick #2 is close to your side dish like potato salad, fries or a soda. If you have time during lunch or dinner, I would not pass up their charcuterie plate—made right on the premises, you will enjoy house-made sausage, smoked and cured meats.
Pork Shoppe in Andersonville
Address: 5721 N Clark St, Chicago, IL 60660
Phone: (773) 654-1800
Menu: porkshoppechicago.com