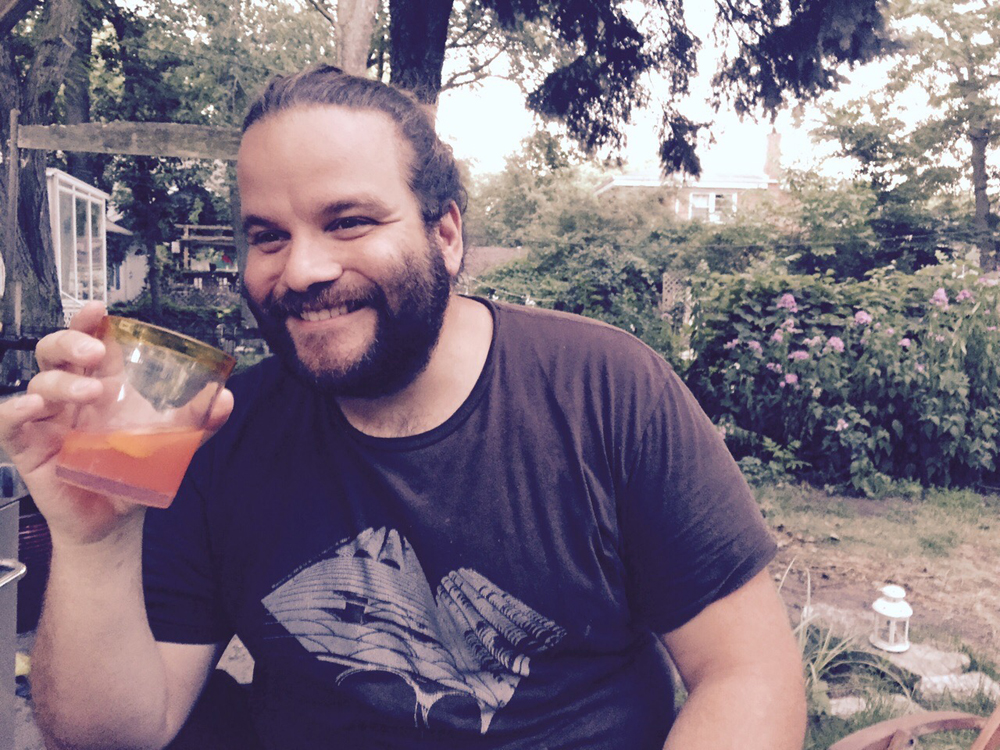 This post is sponsored by Hornitos®.
The best way to start any meal is with a great refreshing cocktail, unique in taste and easy to make. I teamed up with Hornitos® Honey Spiced Tequila for a small summer brunch celebration. I selected a cocktail that I knew I wouldn't spend too much time mixing—leaving more time to enjoy and a meal that reminded me of my past trips to Mexico City.
The drink, which I modified from another recipe, was simple. First, I mixed a can of sparkling grapefruit juice and a can of sparkling blood orange juice. After mixing it all together well, I added some Hornitos Honey Spiced Tequila to add a unique flavor. In a glass with crushed ice, simply add your mixed ingredients, and in a few minutes, your drinks are served. As far as taste is concerned, I think it was perfect—you will get the spicy kick and honey flavors from the Tequila and the bitterness of the grapefruit and blood orange juice for a perfectly unique combination.
While exploring Mexican cooking ingredients, you will find that Tamarind is almost always used in a variety of foods, from candy to sauces. So since I'm a fan of BBQ Ribs, I decided to add more flavor to the mix by adding Tamarind and Dates to my homemade BBQ sauce. You may think it's an odd combination, but since Tamarind is sour, the sweetness of the dates will balance it out. A homemade salsa (like the one we made at Flora Farms) with chips would be delicious.
Tequila for Brunch

Hornitos® Honey Spiced Tequila
1 can of sparkling blood orange juice
1 can of grapefruit blood orange juice
Top off with orange peels
Spicy Tamarind and Dates Short Ribs
3 Serrano chiles thinly sliced into rounds
1/4 cup tamarind/date concentrate
3 tablespoons light brown sugar
1 tablespoon kosher salt
1 tablespoon plus 4 teaspoons vegetable oil
One package of pork ribs
Hornitos® Tequila doesn't settle for the status quo but believes in taking experiences to the next level with 100% agave tequila. Learn more about what makes us Not Just Any Tequila at www.hornitostequila.com and follow us on Twitter at www.twitter.com/Hornitos