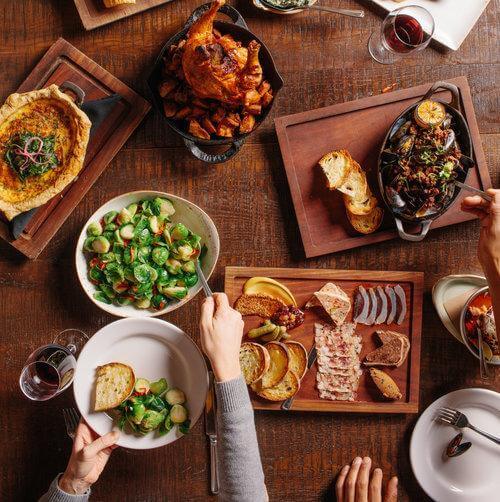 Now that the Chicago River has emerged as a destination for many locals and visitors, you may realize that not many places offer fantastic city views and amazing food—until you venture to River Roast, of course. The menu reflects contemporary American cuisine by James Beard award-winning chefs Tony Mantuano and John Hogan in a tavern-style setting perfect for family dinners with kids, nights out with friends, or even solo dining. So if you're looking for the best fried chicken, look no further than River Roast.
View this post on Instagram
While at River Roast, you must try their famous "Whole Chicken" or traditional beef dishes and pair it with an order of greens or vegetables (think creamed spinach, roasted potatoes, or brioche mushrooms). They also have the Roast of the Month, changing constantly, so even if you make several visits, they will always give your taste buds something new to try.
It's also the perfect spot to go with friends, grab a cocktail, and indulge in snacks. Despite being a restaurant, River Roast's beverage menu won't leave you dry – local beers, specialty cocktails, fine wines, and, of course, non-alcoholic drinks for those who want to take it easy.
View this post on Instagram
The delicious dishes and drinks aren't the only things going for River Roast, as the atmosphere is unique with its prime location on Chicago's River Walk. The restaurant really invests in music, performances, and special events. For example, on Saturdays and Sundays, you can enjoy Blues & Brunch or, on Thursdays evenings, after-work live performances.