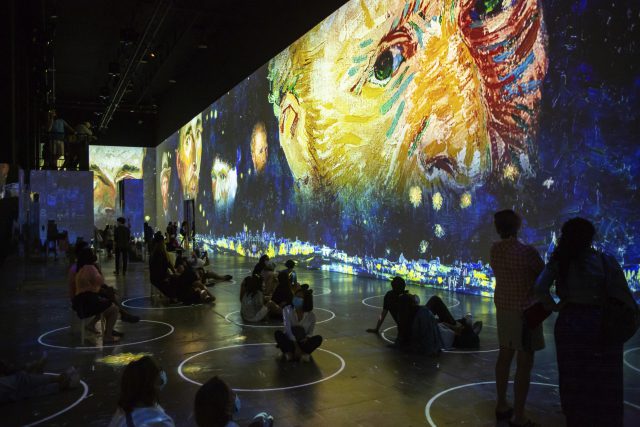 It's no secret that this year has been challenging for most of us—and truth be told, things have been looking pretty dire for some time now. With museum closures across Chicago, we haven't gotten our art fix in a long time—but that is all changing this year. Here are three upcoming art exhibits or happenings to inspire Chicagoans and visitors in 2021.
Atmospheric Wave Wall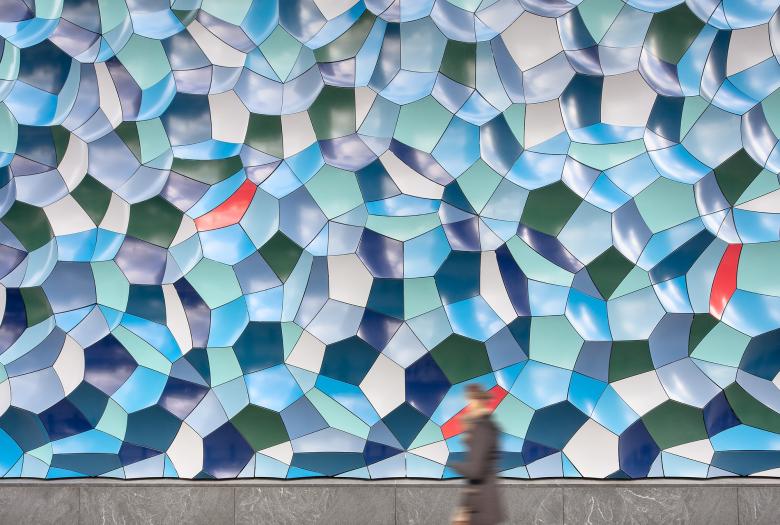 The Atmospheric Wave Wall was unveiled on January 12, 2021, as part of a $500 million renovation of Willis Tower. It was created by artist Olafur Eliasson and is made of hundreds of metal tiles inspired by Chicago's waterways and unpredictable weather.
"Our vision is to create workplace destinations, like Willis Tower, that truly energize and inspire people and enhance the vibrancy of our downtown work homes," said David Moore, Senior Vice President, Portfolio Director at EQ Office. "Art brings beauty and spurs imagination, and it is part of our unique offering that we curate for our customers and visitors. Eliasson's approachable installation is intertwined with the infrastructure and architecture of the building, further establishing Willis Tower as a hub for community, inspiration, and creativity."
Immersive Van Gogh Exhibit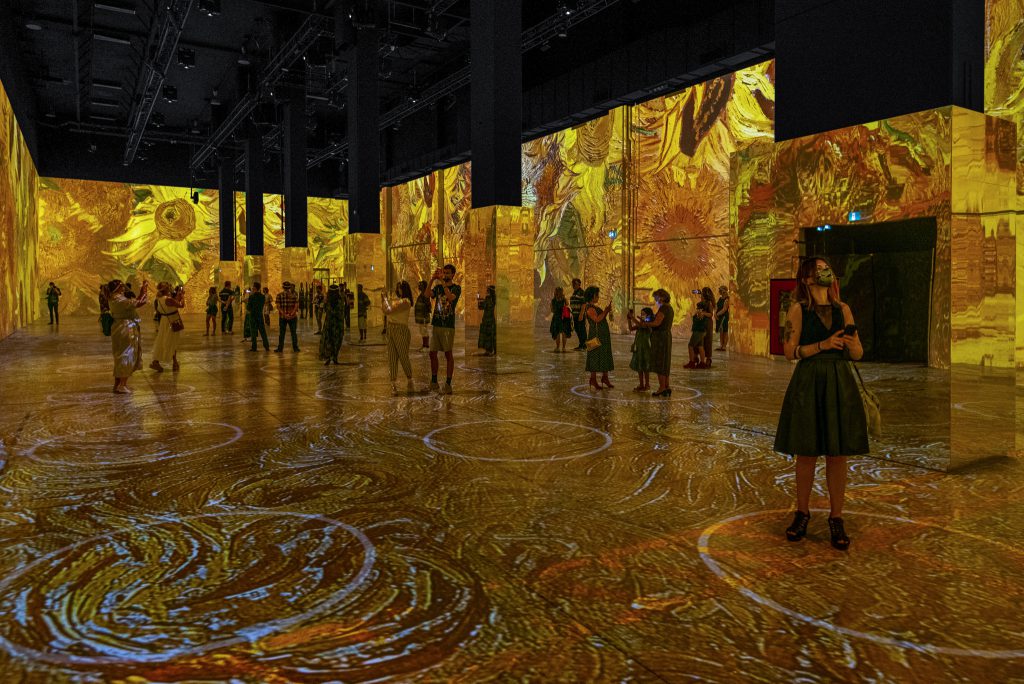 Immersive Van Gogh was presented in Toronto in July with rave reviews, and now Chicago will get the chance to experience this immersive art exhibit on Thursday, Feb. 11, 2021. Guests can enjoy 500,000 cubic feet of projections, 60,600 frames of video, and 90,000,000 pixels at a new venue Lighthouse ArtSpace Chicago inside the newly renovated Germania Club Building, a Chicago landmark. The exhibit was designed by creative director and Italian film producer Massimiliano Siccardi with art direction by Vittorio Guidotti, and the music is by Italian multimedia composer Luca Longobardi.
"Immersive Van Gogh is a new way of encountering art, as it quite literally surrounds viewers on all sides with the brilliant work of one of the greatest painters of all time," said Immersive Art Space Co-Producer Corey Ross. "Both connoisseurs and new admirers of Van Gogh's work are guaranteed a breathtaking perspective on the influential artist's oeuvre. Merging state-of-the-art technology, theatrical storytelling, animation and some of the finest works of art ever created, Immersive Van Gogh is a uniquely mesmerizing experience that seemingly transports the viewer into the artist's mind to see these timeless works as never before." Viewings will be available until May 2, 2021, and tickets can be purchased at vangoghchicago.com.
Marvel: Universe of Super Heroes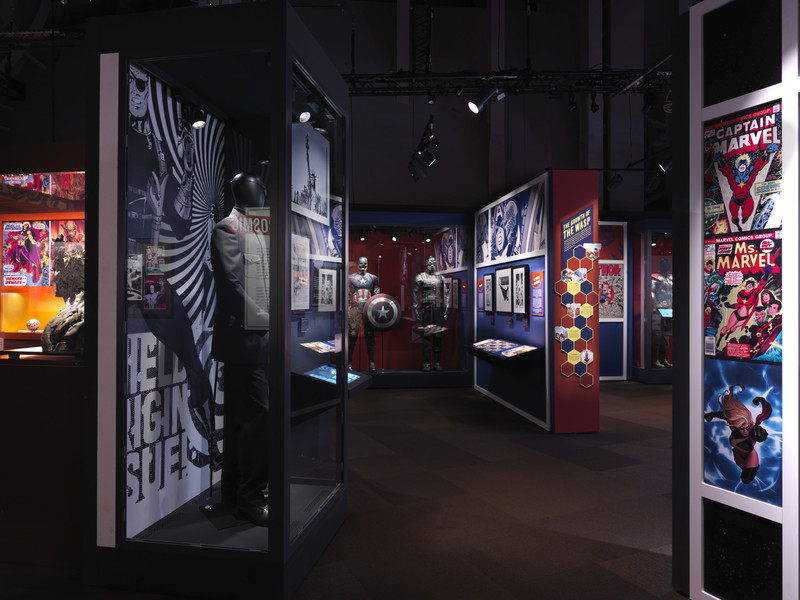 Marvel: Universe of Super Heroes will unveil at the Museum of Science and Industry on March 4, 2021, through September 6, 2021. Celebrating 80 years of the Marvel Universe, the exhibition will feature over 300 artifacts, including some of Marvel's iconic costumes, props, and art.
"We are excited to bring this exhibition to MSI because we believe Marvel's message resonates with so many of our guests and connects with our own mission," said Anne Rashford, MSI's director of special exhibitions and business partnerships. "The comics and movies encourage us to find our inner strengths to make the world a better place, and as an institution we strive for our guests to realize their full potential so they can solve the challenges of today and in the future."