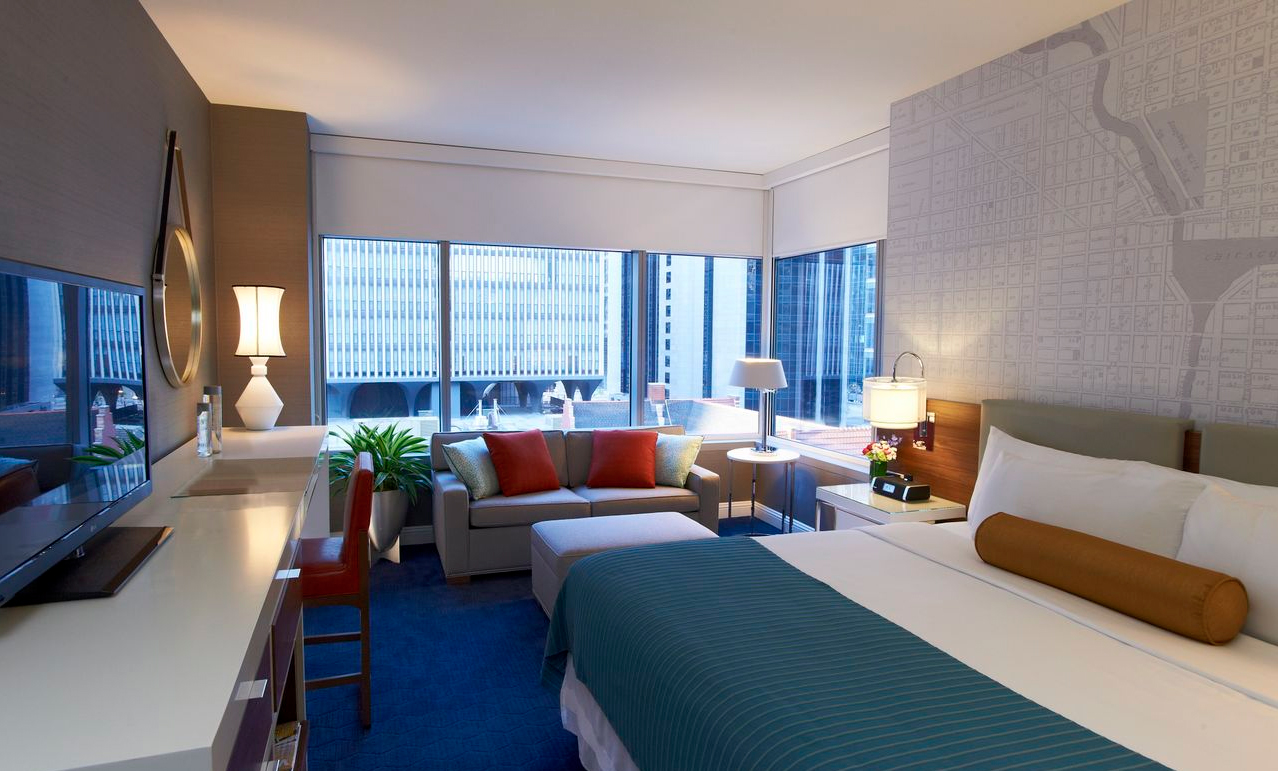 Between the magnificent mile and River North restaurants, the Kinzie Hotel is opening its doors and bringing Chicago history and decor to your entire experience while visiting the city. Inspired by the 19th century, Chicago details will be represented in the colors like bright teal, cobalt, crimson, and pumpkin. Vintage 19th century pre-Chicago fire maps are featured in guest rooms, and original modern design of the city grid brings together the theme, based on the hotel's slogan "Chicago Starts Here," showcasing the spirit of Chicago pioneer John Kinzie.
Once you arrive, you will enjoy the artwork of talented local artists featuring Chicago landscapes. In the lobby, a concierge-style guest check-in will invite travelers to relax with plentiful sofas after hours of travel. From 5 to 8 p.m. on the sixth floor, pay a visit to the Double Cross Lounge –open for all guests to enjoy a full-service bar and a spot to plan your next day of sightseeing.
Kinzie Hotel is offering unique options for all guests, and a package I am very excited about that lets travelers have an adventure with the city with P.O.V. (Point-of-View) Package. It's the best for the great outdoors explorer which includes a deluxe room, a GoPro camera (nothing like filming your journey with this small camera), and a Chicago map while you stay at the hotel.
After a long day of adventure in the city, other features that you can expect are in-room massage, facials, and manicure/pedicure services by Windy City Massage. The following morning, each floor offers a grab and go breakfast of fresh fruits, pastries, and juices every morning.