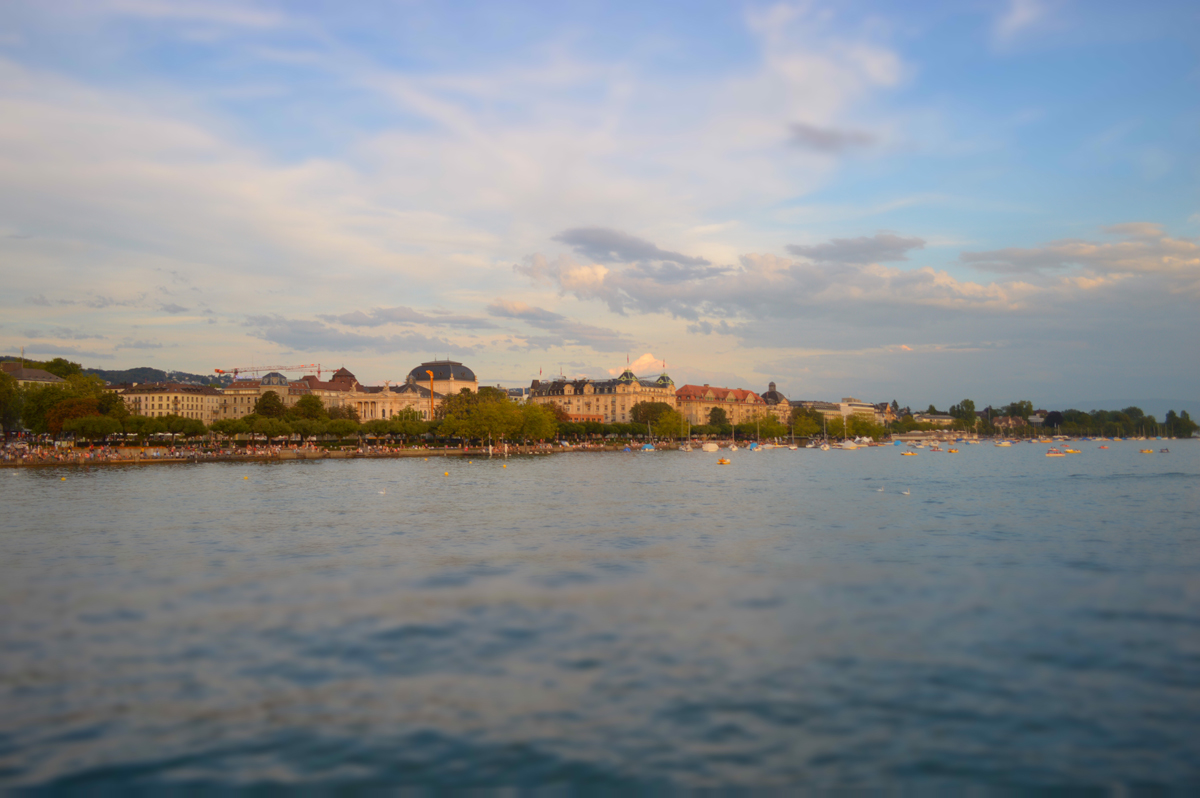 We took a ten-day journey to Switzerland, covering four of the most culturally diverse cities in this country check out some of the best things to do in Zurich, Switzerland.
We begin our trip in Zurich where we give you the best tips on everything you don't want to miss while visiting this unique city.

Things to do in Zurich, Switzerland
Old Town
We had such an amazing time discovering the historic Old Town. As we walked the quaint cobblestoned streets, we imagined what life might have been like in the 2,000-year-old section of Zurich. Today, you'll find restaurants and boutiques around every corner. Truly, one of our favorite parts of the city.
"Don't forget to walk right into some of the buildings with great court yards. Most of them have a café where you can sit, talk and plan your next destination."
What to Experience in Zurich and Surrounding Areas
Go Shopping to Bahnhofstrasse is the city's most famous shopping destination and one of the most beautiful places to shop in all of Europe. Over 150 years ago, it was Zurich's fortified moat, and now world-famous stores like Bally, Bucherer, and Swatch fill the street.
Zurich West -Industrial District to Trendy Quarter is truly the place to be. Once home to industry, now you will find a hip district with shopping, restaurants, nightlife, art, and culture housed in warehouses that were once part of the industrial revolution. Must-see stores are; FREITAG (freitag.ch) —the actual store is made from a pile of freight containers and we couldn't get enough of their signature messenger bags; Viaduktstrasse, an amazing bridge repurposed into a series of locally owned boutiques with an indoor farmers market; Schiffbau, a great fusion of industrial architecture of an old shipbuilding factory into a restaurant, bar and theater; Bogen33 (bogen33.ch), once a bunker, you can find great vintage furniture and accessories from the 21st century. Finally, one last place in District 5 not to miss is Clouds to get a great view from the top of Zurich. This restaurant takes the prize for the tallest restaurant in town with fantastic views and service. While you're walking these streets of Zurich, be sure to check out some of the street artwork display that we happened to see "Art and the City".
Thermalbad & Spa Zurich Definitely don't miss out on the 95 to 106-degree-Fahrenheit thermal baths of Zurich where you can swim through stone vaults that are 100-years-old or relax on the rooftop taking in panoramic views of the city.
The Rhine Falls There was so much to see and do in Zurich along with so many small towns and destinations just outside the city. It was hard to choose, but we opted to go and see The Rhine Falls, Europe's largest waterfall. You can take a boat tour in the falls and over to Center Rock for even more beautiful views.
Benedictine Monastery with Black Madonna Not too far from Zurich center you can hop on a train and go to Einsiedeln where you can visit an 18th-century Benedictine baroque monastery and its Black Madonna at the central church.
Einsiedeln, Switzerland
Where to eat in Zurich? Explore some my favorite restaurants in Zurich from Zum Kropf and Zunfthaus zur Waag historic atmosphere to fresh dining at the city farm.
Zurich Beaches During the hot weather days, don't forget your swimsuit. Lake Zurich is definitely the place you'll want to hang out and go for a swim to refresh with the locals at its several beaches. There is a small fee to enter, however, and don't expect a white sandy beach, but very clear and clean waters to spend the afternoon with some good friends.
Kunsthaus Zurich Zurich is a true art lovers paradise. With over 100 art galleries and 50 museums, it's no wonder why people come from all over the world to experience their art scene. Kunsthaus Zurich, the Museum of Fine Art, is well-known for some of the most important art collections in the modern art world. Here you'll find paintings by Edvard Munch, Van Gogh, Picasso, Claude Monet and Marc Chagall.