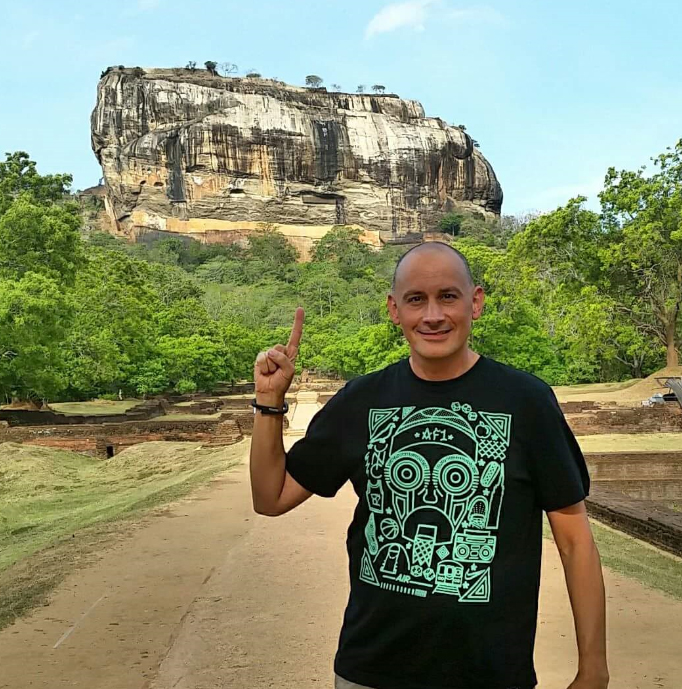 It's no secret that Scott Eddy is passionate about travel and sharing it with others. One look at his Twitter account and you will get a glimpse into the serial entrepreneur's extensive travels that he shares with his massive followers. He's currently the brand ambassador for Zipkick—an app that understands "how each individual likes to travel." Eddy brings a voice to those that love to travel for business or for pleasure. He's lived all over the world—in places like his hometown of Miami, as well as Thailand, Portugal, Spain, the UK, and the Philippines. We caught up with him to discuss his career, and most importantly—where he loves to travel, and the places or landmarks that must be visited.
Tell me about your career.
I started off as a Stockbroker for 10 years right out of high school, then went to go visit a friend in Thailand, fell in love with the country, and have been living overseas since then (1999). I have owned a few marketing companies and a digital agency, but for the past four years, I have been consulting entrepreneurs and start-ups all across the world. I basically turn a dinosaur mindset into a digital mindset. Also, for the past four years I have been building up my personal brand (mrscotteddy.com). Now I am very well established as a Social Media Influencer for the travel/tourism industry.
What city were you born in?
Born in Owosso, Michigan. Raised in Fort Lauderdale, Florida since I was three years old.
Where do you live (city+neighborhood)?
Bangkok, Thailand is my home base.
Are you a solo traveler or love company?
I like to travel with someone. I understand the mindset, but I would be bored out of my mind. I need people around me constantly.
Tell me about your favorite destination.
You put me around elephants anywhere in Thailand, and I'm about the happiest guy on the planet.
What are your favorite places at this destination?
Bangkok is my favorite city in the world, the combination of the best street food on the planet, the warmest people you will ever meet in your life, and the fact that you can hop on a plane and get to multiple destinations that you would normally see on Discovery or National Geographic whenever you want. That really does it for me. I love Thailand!!
Tell me about six places or landmarks that I must see when I visit.
The street food at night at the beginning of Soi 38 on Sukhumvit Road, amazing food!!! I love just bouncing around Koh Tao, one of my favorite beaches in the world. You definitely need to make a trip to Similan Islands, the bluest water you will see in your life. Take a boat trip on the Chao Phraya River just before sunset, the pictures and videos you get of the temples are something you will cherish forever. Go see the Golden Triangle… that's the point at which Myanmar, Laos, and Thailand all meet together. Go spend some time with the Thai elephants at Chiang Dao Elephant Camp, they really love the elephants and they take the whole 'travel responsibly' term seriously.