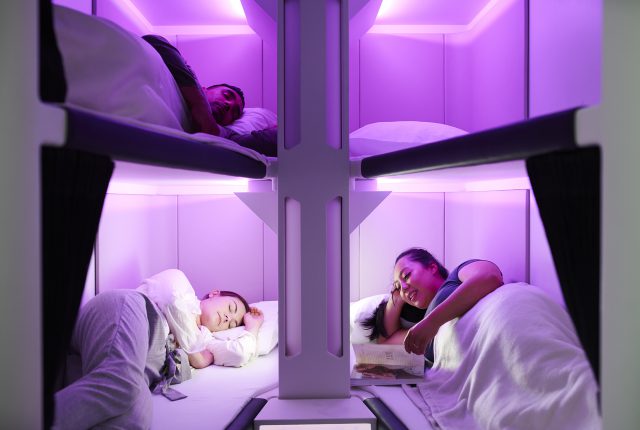 Air New Zealand is about to get more comfortable for economy travelers. The airline that always entertains us with their intriguing safety videos is consistently working towards the best flight experience for passengers. The airline launched Economy  Skycouch ten years ago, getting accolades from couples and tired parents everywhere as a place to unwind and stretch out during long-haul flights. Now, airline passengers can look forward to an economy class cabin equipped with sleeping pods. That's right, flatbeds are no longer just for the flying elite.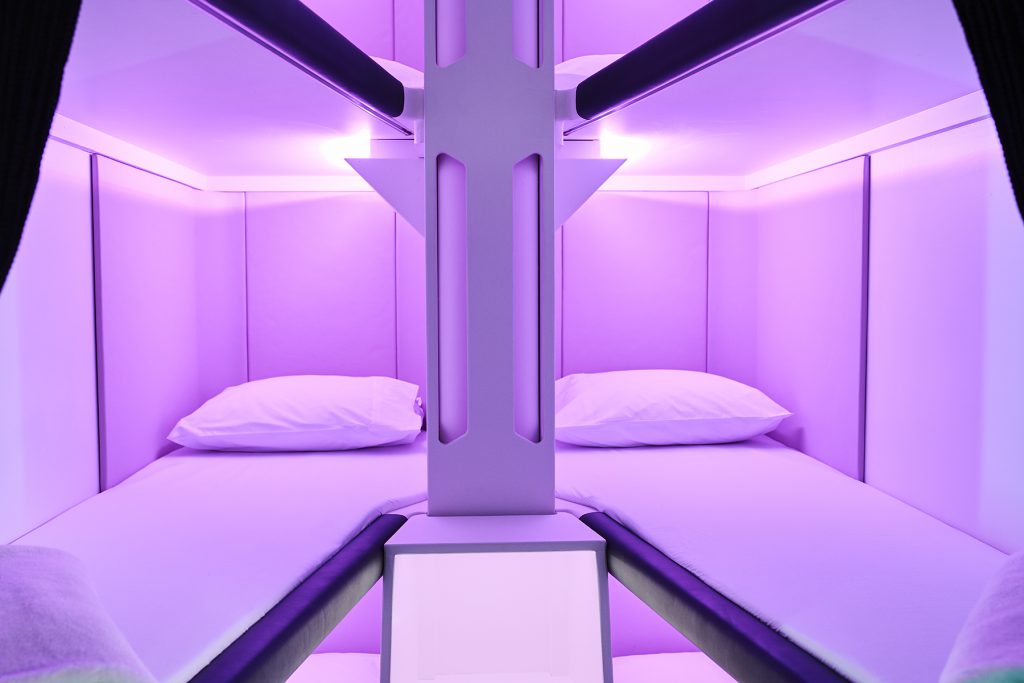 Air New Zealand Chief Marketing and Customer Officer Mike Tod noted that some of the world's longest flights are operated by the airline. For example, the Auckland to New York flight is a whopping 17 hours and forty minutes (and that's just one way!). It's no wonder that Air New Zealand is looking for ways to make customers more comfortable.
"We have a tremendous amount of development work underway looking at product innovations we can bring across all cabins of the aircraft. A clear pain point for economy travelers on long-haul flights is the inability to stretch out. The development of the Skynest is a direct response to that challenge," Mr. Tod says.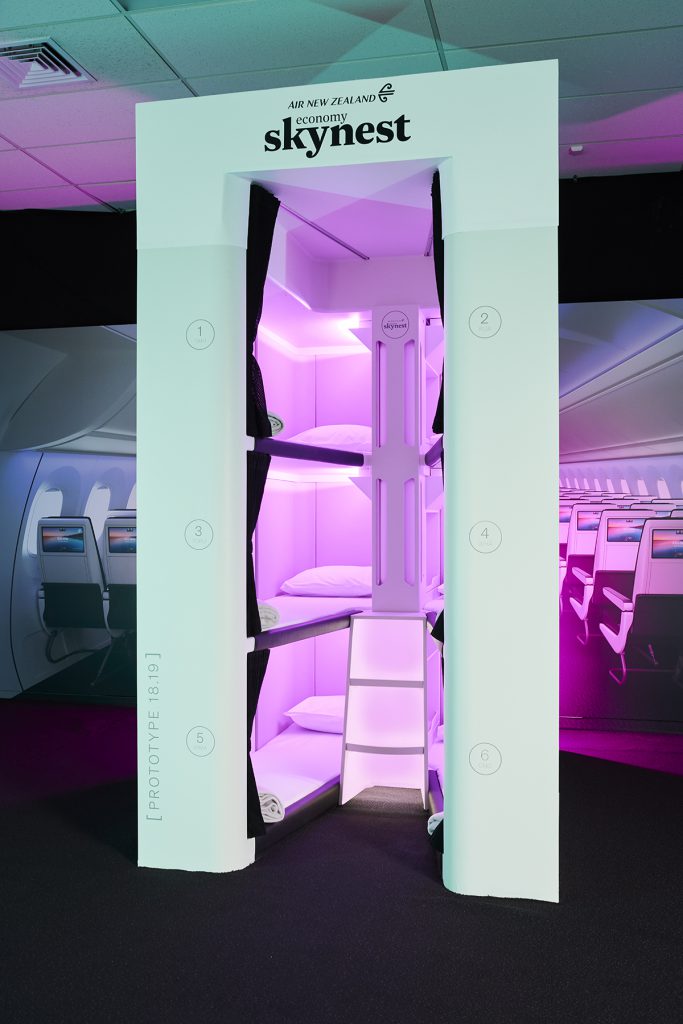 The Economy Skynest didn't just develop overnight. It took countless hours of research and three years with input from 200 customers from their Hangar 22 Innovation Center located in Auckland. Travelers can look forward to six, lie-flat sleeping pods. There's no word on cost yet, but passengers would pay for the Skynest in addition to their economy seats. Think of it as a great place to take a nap as guests can expect pillow, sheets, blanket, earplugs and privacy curtains. The inaugural flight is planned to take place in October of 2020 and the airline will test it out on their Auckland-New York flight, making the final decision on the Skynest in 2021. "We see a future flying experience where an economy-class customer on long-haul flights would be able to book the Economy Skynest in addition to their Economy seat, get some quality rest and arrive at their destination ready to go. This is a game-changer on so many levels," says Nikki Goodman, General Manager of Customer Experience.
"We're so excited to be sharing this product development with our customers. This is one of the highlights of three years' intensive work centered on customer wellbeing." Goodman points out that this innovation is going to bring significant improvements to long-haul flying. "We expect other airlines will want to explore licensing the Economy Skynest from us just as they have with the Economy Skycouch," she adds.