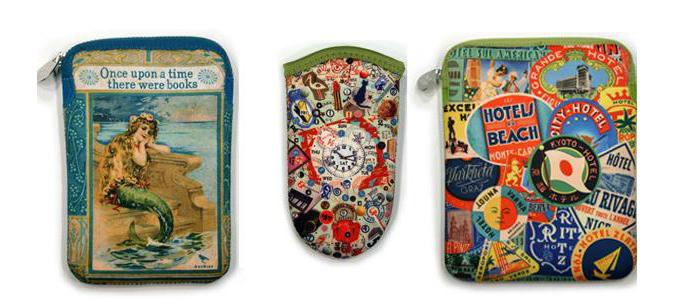 Dreary covers and flimsy cushions, no more! Introducing the newest line of outerwear for your Internet: ArtBird.
Pad your iPad, nuzzle your Kindle, and show your iPhone the utmost respect with ArtBird's crazy fun covers that will let you travel in the suavest way possible.
Each cover is concocted out of thick neoprene, lined with the coziest cotton flannel to incubate your prized possession like a sleeping newborn baby. Assortments of patterns from collagio to our feathered friends to mermaids under the sea encompass gadgets to keep them safe from harm's way.
Eternal happiness can be yours! Tablet swathes go for $29.95, Readers $24.95, and Phones $17.95. Fun sleeves for fun people!
Visit www.artbird.com to purchase yours today!
-Natalie Camarda