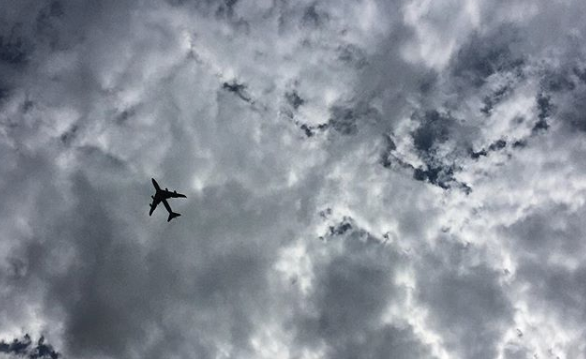 Once in a while during the greatest trip of your life, a few parts of the voyage just don't go as planned. With time, you tend to forget what happened that day because good experiences outweigh the bad of course, or a new better travel rant will exceed the other!
The Luggage Wheels Break in Bern and Zurich
During our trip to Switzerland, we made a short stop in Bern, a beautiful city in the summertime with an amazing river bordering the town. But you forget how important the small wheels are on your luggage and the weight they are carrying…the first one popped off and being the handyman that I am was able to put it back on. Great!! We leave the bag in a locker, tour the city, get on the train back to Zurich and once we get off the train, it comes off but this time I can't put it back since the plastic is all a mess. I think I can manage to pull the bag with three wheels to the hotel, but with my luck, I just keep forgetting that many streets are cobblestone so ten minutes later while walking I hear a POP, another wheel out! I still remember it was like 100 degrees and me pulling a very noisy and heavy bag all the way up the cobblestone street with lots of onlookers.
CSS – Simon Bolivar Airport to Pay or Not to Pay the Departure Tax
I am a person that doesn't love surprises, especially when you are traveling with a family of five. Strategic planning and thought go into getting everyone in place and moving along. Before I got to Venezuela, I made sure that departure tax was included in the tickets as the airport site pointed out this great new feature for its operations and that it was mentioned on the airline's site that they are including them in too. Well, after doing the line and checking in, the guy at the counter checks a list and tells me that I didn't pay and that I owe about 250 USD. After confirming with the airline and then checking their very own site, they understood that it was a mistake. I did still had to pay the tax.
Long TSA Check-In Lines at Midway Airport With a Security Guard That Doesn't Know How to Read a Plane Ticket
I was a bit overwhelmed with the fact of traveling with an infant and two other kids, but after the super-fast check-in with AirTran, I thought it will be smooth sailing all the way to our final destinations. Right after checking in, we make our way to the TSA checkpoint and the usual long line for pre-screening your ID and boarding pass. When talking to the security guard, he says that my infant is not listed and I was a bit confused because I know I added the baby under my wife and I paid for it. He looked at the boarding pass and he confirmed and said, "no sorry you need to go back to the AirTran counter and solve the problem". So we made our way back and after talking with them, they showed us that it was featured right on the top of the pass, saying "infant". And here we go to do the line all over again and to show TSA where the wording was.
Newark Airport – the Worst Airport I Have Ever Been? So Far, Yes.
In a fight from Aruba (AUA) to Chicago (ORD), I had to make a connection at Newark airport. For some reason, it didn't cross my mind when buying the tickets that 45 minutes to make the connection is not sufficient. But thinking that I have done it before and that the airline website didn't highlight any warning and let me buy the tickets, I thought I was in the clear. I also thought that by doing US customs in Aruba already, it will totally speed things up a bit more, however, to my surprise I had to wait a while for a bus to take me to the other terminal and to top it off, I had to do TSA screening all over again…Did I say that yes we went around a couple of times in the air waiting for landing? After eventually losing my connection and learning that it was the last plane to Chicago (ORD) and going back and forth between the United and Continental counter, I had to get a hotel and get on the first plane back home the next day. I think next time I will try to get a less congested airport. It will make the entire experience much better. However, our experience on Curaçao and Aruba helped make up for this mishap.