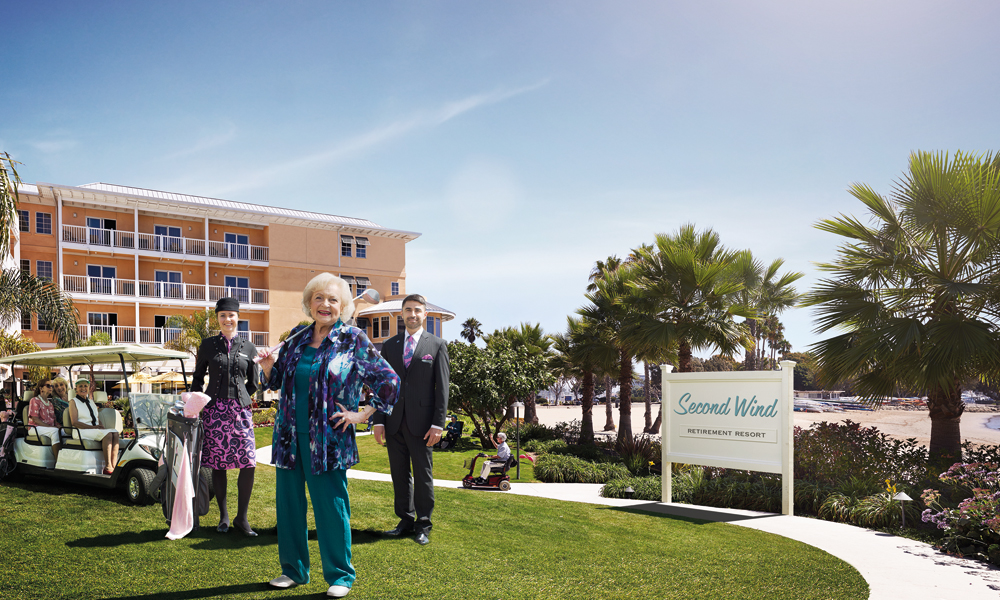 Air New Zealand is ready for take off with another genius In-flight safety video starring actress Betty White. Set in a retirement resort, senior citizens help you with simple and funny instructions to get ready before leaving for your destination on Air New Zealand's A320.
While checking out the video, you will notice American actor Gavin MacLeod, the Captain on TV's 'The Love Boat', Jimmy Weldon voice of Yakky Doodle the little Duck in the 'Yogi Bear Show' and, of course, Betty White, former star of Golden Girls and multiple Emmy Award winner.
"Air New Zealand has a global reputation for creating unique in-flight safety videos. When the opportunity came up to be involved in this project, I couldn't say no. We had a lot of fun on set and I think we've shown that it doesn't matter what age you are, it's important to live life to the fullest," says Betty.
If you liked the video and you're ready to win a trip to Palm Springs, California or like me, trying to win a trip to Queenstwon, New Zealand's South Island with activities included, you need to share your story on how you're living life to the fullest. www.airnewzealand.com/safetyoldschool
Watch Betty White's safety old school style video: