State and Lake Chicago Tavern is offering a beer brunch menu that could be your best meal around town—especially after a long night of partying. For $20, a few items on the menu will be prepared and paired with some of your favorite Chicago brews [a beer is included in the price].
Here is a sample of menu items inspired by Goose Island beer:
House Cured Pastrami Corned Beef Hash and Matilda Belgian Style Ale
Coal Miner Poutine and Green Line Pale Ale
"Bread Pudding" French Toast and St. Genevieve Belgian Style Wit
Tavern Benedict and Goose IPA India Pale Ale
Breweries will be changing often, so check out State and Lake for updated menu options.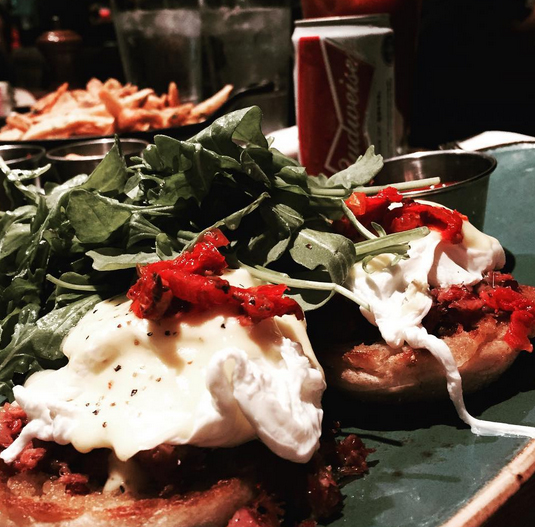 State and Lake Chicago Tavern
201 N. State St., Chicago, IL 60601
(312) 239-9400