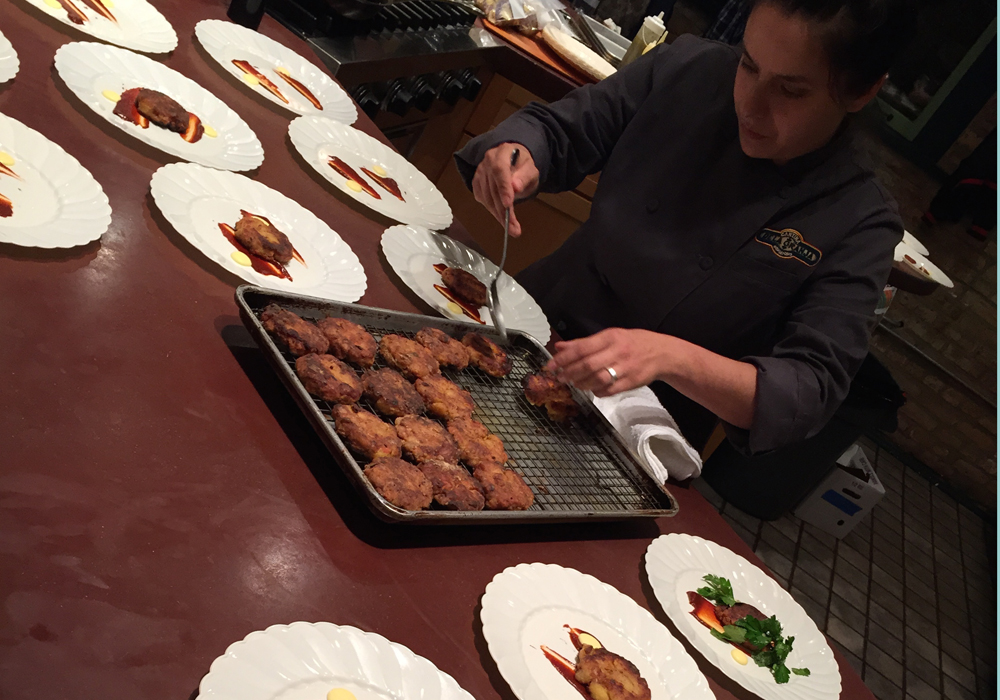 The final dinner series of Green City Market came to a close at Wooden Spoon Chicago in Andersonville last night with soon to open Cantina de la Granja restaurant. The menu gave guests a taste of unique dishes from traditional and regional Mexican specialties, but with a modern touch. Also, expect a farm-to-table experience every time you eat here since they will be sourcing ingredients that will come from local farmers and growers within a 200 miles radius.
Some of my favorite dishes from last night were Taco Chihuahuense – Short rib, escabeche, eggplant on a marrow-flour tortilla and Ceviche Otoño perch, pear, brown butter, and radish. Drinks also helped to kick off the night with favorites like Jacko's Ponche – mezcal, ancho reyes, absinthe, ponche fog.
While the event was hosted at Wooden Spoon, I had the opportunity to have a closer look at the action in the kitchen and interact with the chef while she was preparing the dishes. If you've ever wondered what it takes to make about 30 plus dishes, check the video below.