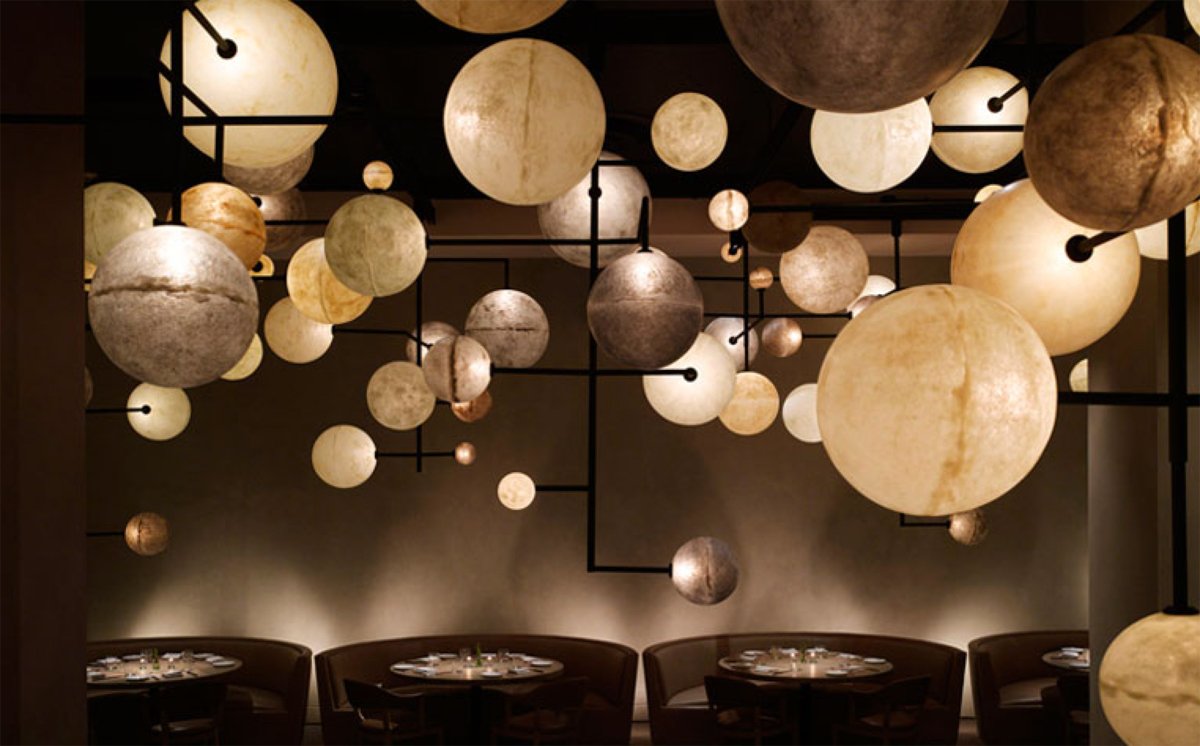 I always enjoy coming back to great hotels and restaurants that have managed to maintain the glam factor—along with keeping original architectural details while still remaining a modern hotspot.
I returned to the PUMP Room at Public Hotel to try their new, updated fall menu. Some of my favorite drinks will have to be the 1930s flavor added to the cocktail menu with PUMP Room Daisy – brandy, fresh lemon juice, prosecco and chartreuse, Chicago Fizz – Ruby Port, 10 Cane Rum, fresh lemon juice and egg white, and Sazarac – rye whiskey, demerara sugar, peychauds bitters and absinthe.
For dinner, some of my highlights were the Pear and Apple Endive salad, with Candied Pecans and Shaft Blue Cheese Vinaigrette, Pan Roasted Cod, Herbs, Romanesco Cauliflower and Brown Butter Vinaigrette, Grilled Rack of Lamb, Smoked Chili Glazed and Broccoli Rabe, and my favorite, the dessert Greek Yogurt Cheesecake with Concorde Grapes.