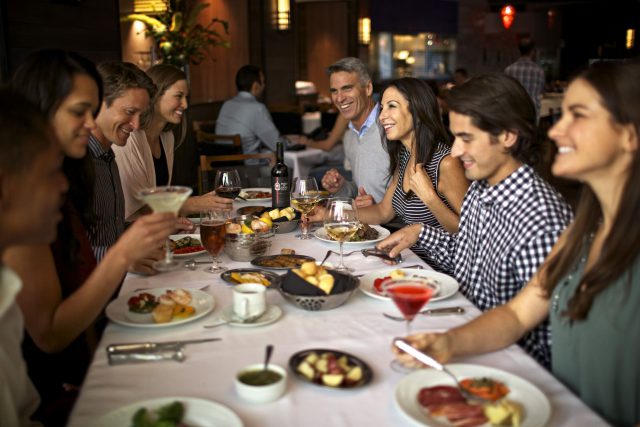 Fogo de Chão's Rosemont restaurant recently underwent a million-dollar renovation and features an expansion of Bar Fogo and the main dining room, as well as updated décor throughout–and just so happens to be a meat lover's paradise.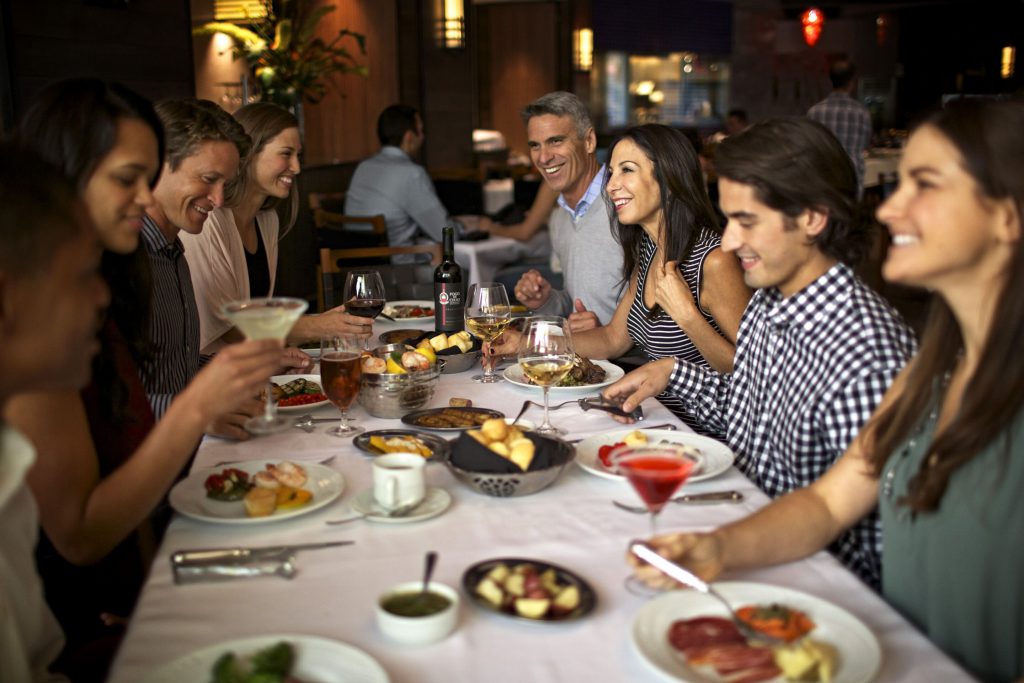 "When redesigning the restaurant, we wanted to create an environment where guests could enjoy traditional Brazilian cuisine in a contemporary, yet familiar atmosphere," said Barry McGowan, Chief Executive Officer of Fogo de Chão. "We've been fortunate to have the longstanding support of the Rosemont community for more than six years, and our hope is that our reinvestment in the Rosemont location will take the Fogo experience to the next level for all those who dine with us.
The restaurant is perfectly situated at 5460 Park Place located at the entertainment and dining destination Parkway Bank Park, which is just five minutes from O'Hare International Airport, as well as top destinations such as Allstate Arena and The Fashion Outlets of Chicago.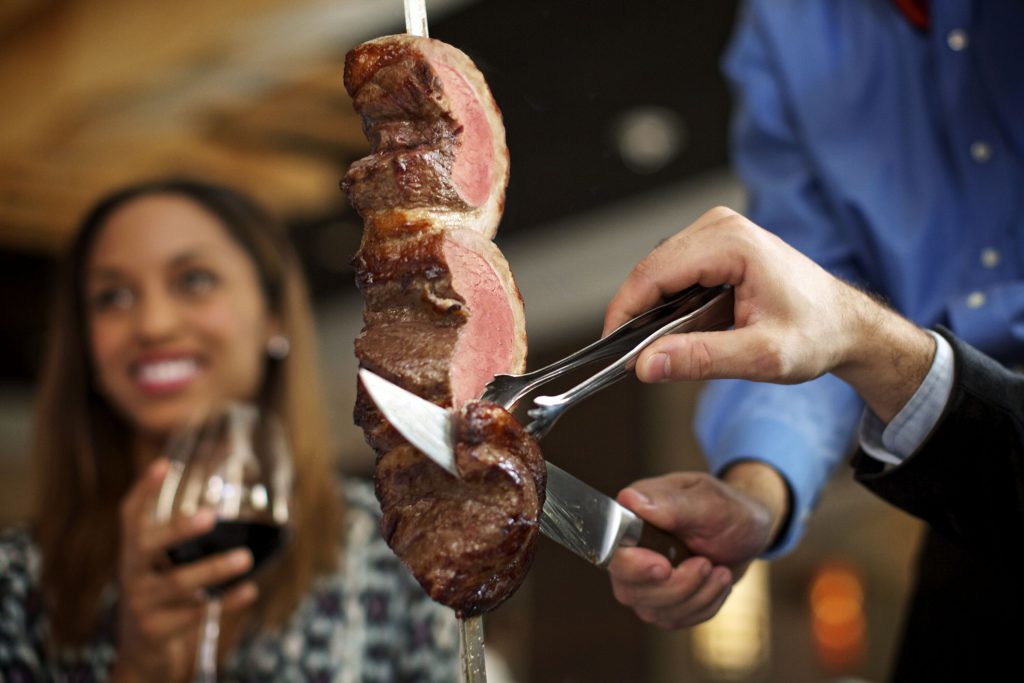 You'll want to definitely come hungry and enjoy their specialty cocktail, the Caipirinha. Start off by enjoying their state-of-the-art Market Table that is inspired by Brazilian farmlands features an array of specialty salads, leafy greens, smoked salmon, charcuterie, antipasti and the delicious traditional black bean stew Fogo Feijoada which is served over white rice. Our favorite seafood appetizer is the chilled lobster and shrimp appetizer which features two cold water lobster claws, one split lobster tail and four jumbo shrimp. As for the meat, their gaucho chefs serve up expertly carved meats, tableside such as Picanha (signature sirloin), Filet Mignon, Ribeye, Fraldinha (Brazilian sirloin) Cordeiro (lamb) which you can enjoy with sauces like chimichurri, horseradish sauce, and mint jelly. We suggest leaving room for the side dishes as well. Some of our favorites include Pão de queijo (Brazilian cheese bread), garlic mashed potatoes with a Brazilian flair, and caramelized bananas. If you still have room, end your meal with one of their popular desserts that include tres leches cake, Key Lime pie, or their decadent New York-style cheesecake.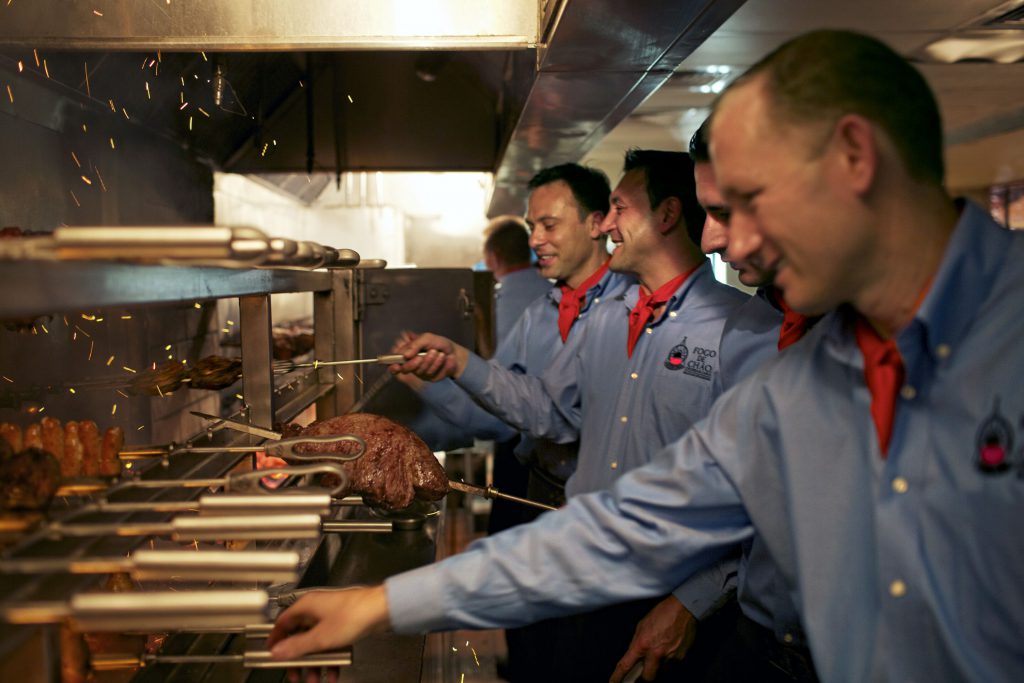 Fogo has also embraced the dropping temperatures with a limited-time fall menu. "In Southern Brazil, local farmers and families rotate and harvest produce during peak seasonality. Here at Fogo, we embrace that same approach on our Market Table and churrasco grill," added McGowan. "We are refreshing our menu to feature the flavors of fall when fruits and vegetables such as butternut squash and pears are at their peak ripeness." Some menu favorites for fall include Butternut Kale Salad, Pear & Endive Salad, Roasted Sweet Potatoes and a New York Strip.

Fogo de Chão has also recently renovated restaurants in Las Vegas, Minneapolis, Atlanta, Houston, Beverly Hills, and Dallas, plus flagship locations in Rio de Janeiro and São Paulo, Brazil with plans for additional locations to be renovated throughout 2019.

For more information on Fogo de Chão and to make a reservation, visit fogodechao.com/location/rosemont.