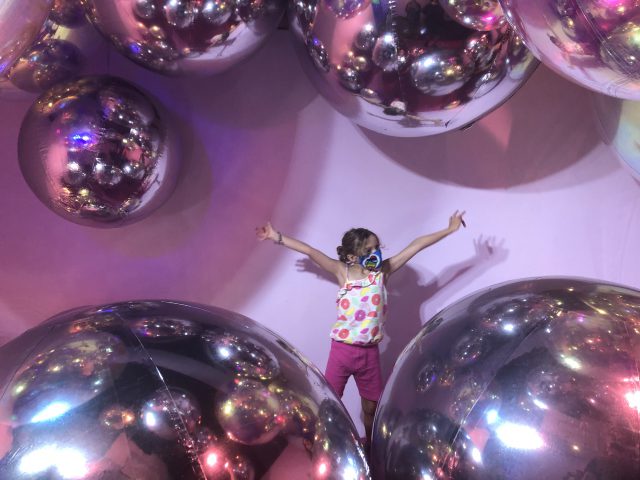 Living in a city like Chicago, we are lucky that there's never a shortage of different places to visit, unique museums, and jaw-droppingly extraordinary pop-up experiences. Case in point: the last few years, we've been to the Wndr Museum, Museum of Illusions, Immersive Van Gogh, and Hebru Brantley's Nevermore Park. We have another immersive pop-up called HideSeek that has made its way to Chicago from August 4 until January 31, 2021, which had popular runs in Toronto and Montreal, with more planned cities in the future.
Located at 1620 North Wells Street in Old Town, guests can experience 15 unique rooms during their self-guided tour throughout its 10,000 square feet. "What we've done at HideSeek is take these things that we did as kids and put our own spin on it. When you walk into the room of bubbles, you remember being in the park and popping bubbles, and you get to awake that sense of awe," says HideSeek's founder Lee Davis in an interview with The Chicago Tribune.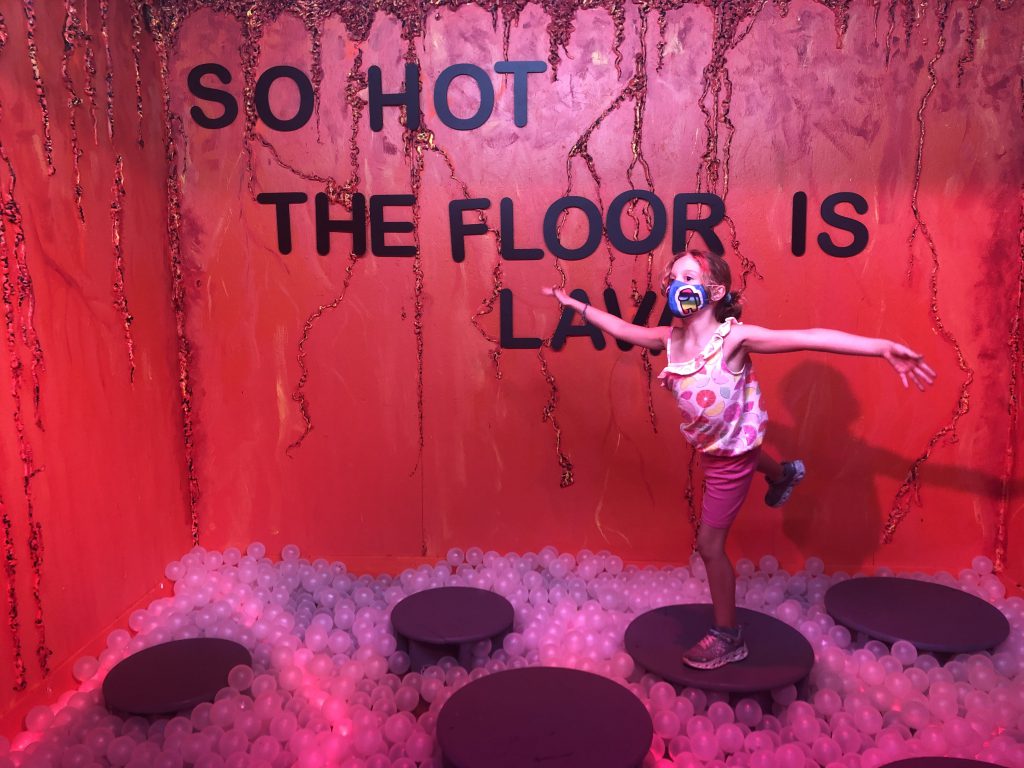 The experience is unique for the entire family and brings back a sense of nostalgia for parents — and is an excellent way to grab amazing Instagrammable photos. After we walked through the Wandering Wheels school bus exhibit, we entered a few of our family's favorite rooms, including Bubble Trouble, Legendary Lava, and Rad Ride. Who remembers sitting in the shopping cart at your local grocery store as your mom or dad pushed you in front of endless boxes of your favorite morning cereal? We sure do!
If your kids love recess as much as ours, then we know they'll love spending time swinging on the 90s-inspired swingset and climbing the dome in "highlighter colors" like eye-popping oranges, pinks, and purples. Don't miss the Rewind Room filled with cassettes, CDs, and an old TV for a retro vibe. Ready to lounge? Then take a little rest as we did in the Pillow Playhouse, which could inspire our kid's next sleepover. Finally, the Secret Stargaze room will definitely make you feel like anything is possible, just as you did as you laid in bed staring at the starry ceiling as a kid.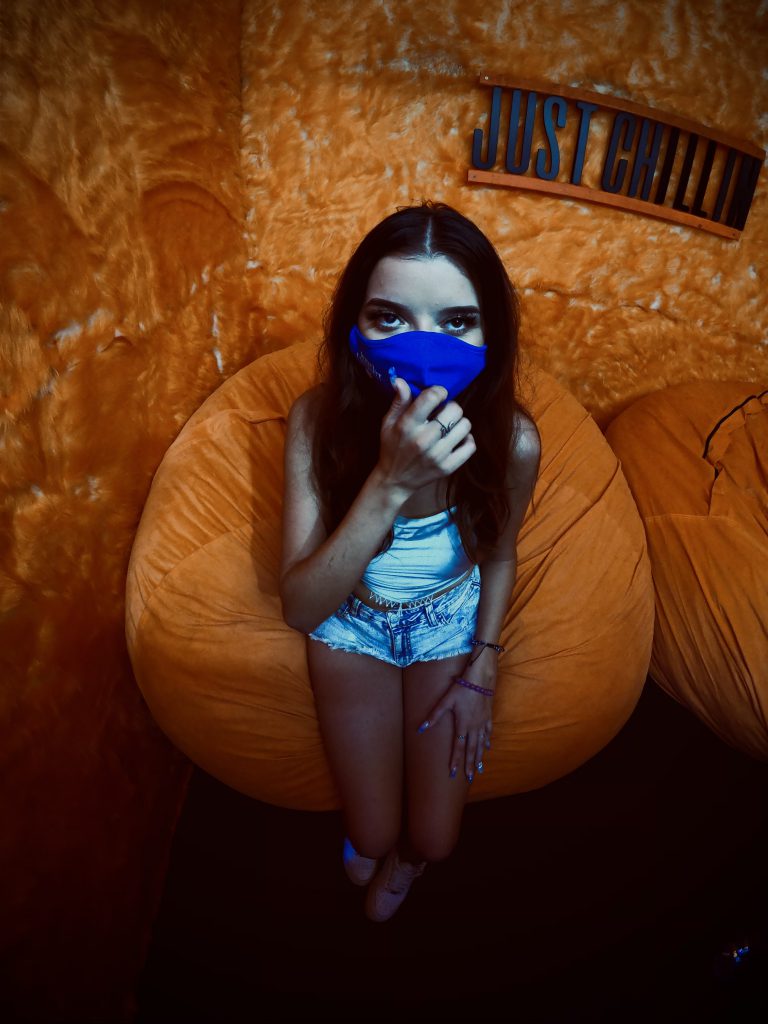 "What kind of cool video or cool photo can I create? We describe it as an experience that features picture-perfect play. We want to make sure every single person that's coming there, their jaw is dropped — that's not only done through the way the rooms are designed but the different types of music that's playing, the different special effects that are going on through the exhibits. It's this one-hour experience that really should feel like you're entering into this new world, and we describe it as, it's a break from the real world," Davis continued in an interview with The Chicago Tribune.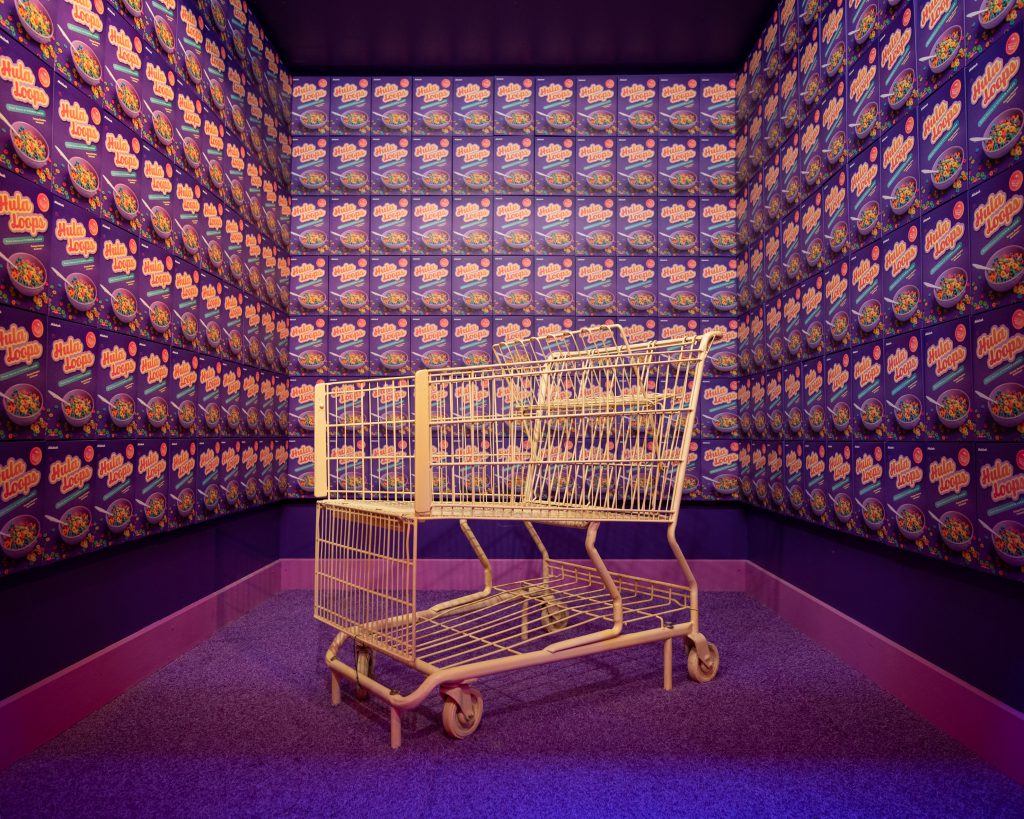 It's an enjoyable experience for all. One reviewer said, "I had the MOST exciting experience over there. No doubt that the exposition brought that 90s feeling for me. I loved it, and I highly recommend it for all who want to do something fun in Chicago and have a lot of creative pics on Instagram." Another said, "This place is sooo fun and perfect for something different to do with friends! Literally a magical dream for anyone who loves to take pictures/selfies and live out their childhood nostalgia for the day!"

HideSeek is open Monday, Thursday, Friday, Saturday, and Sunday from 10 a.m. to 8 p.m. Tickets are $35 for people 12 and older, $27 for kids ages 4 to 11, and free for children under three. So now there's nothing left to do but get nostalgic!