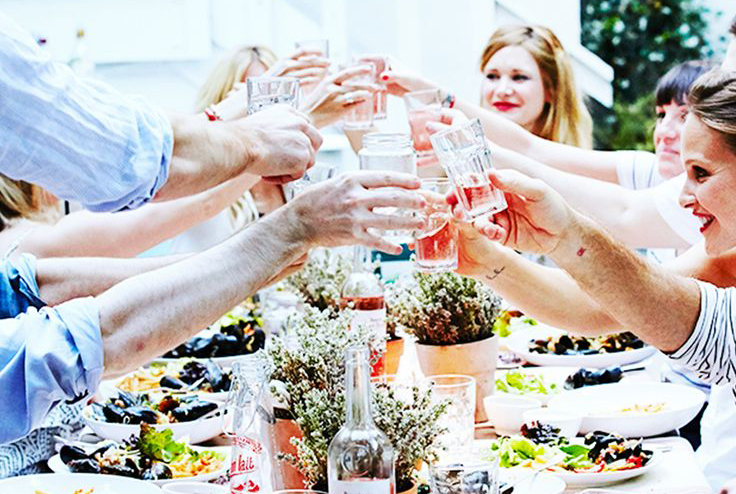 Next time you're having friends over, think about breaking the rules and making some popular international drinks that not everyone has tried before—like a Pisco Sour or a Tinto de Verano. These simple drinks will make it a night to remember and a chance for guests to experience something completely new.
Most of this drinks are simple and you will find them in larger liquor stores, but not in your average supermarket. The price is just about the same from your usual vodka or beer, but we are not talking about price really—your guests will travel the world with every sip they take.
So, here are some of my favorite drinks:
Pisco Sour
Discover a new flavor from Peru, also known as the 5th white spirit. Pisco is a type of Brandy made from grapes at the foothill of the Andes Mountains and is a versatile spirit that you can add into your favorite mixers, replacing some other traditional spirits like vodka.
Tinto de Verano
Forget about Sangria and say hello to a refreshing drink for any occasion. It's easy to make and usually mixed with rum, but Tinto de Verano is lighter. Spaniards drink it on hot summer days, but any occasion is more than fine. If you can't find Tinto de Verano in the States, here's a quick way to make it: one part red wine, one part Sprite or 7up and mix well.
Aguardiente
Feel like something strong that locals around South America enjoy drinking? Try some shots of "fiery water" mainly taken in shot glass. Aguardiente might not be for everyone, but it for sure will fire up your next dinner party. Made from different sources like fruits, sugarcane or Grain-based ingredients, this special drink will vary from the brand and country you buy it from. Still wondering about the taste? Think Grappa, or Tequila without the taste.