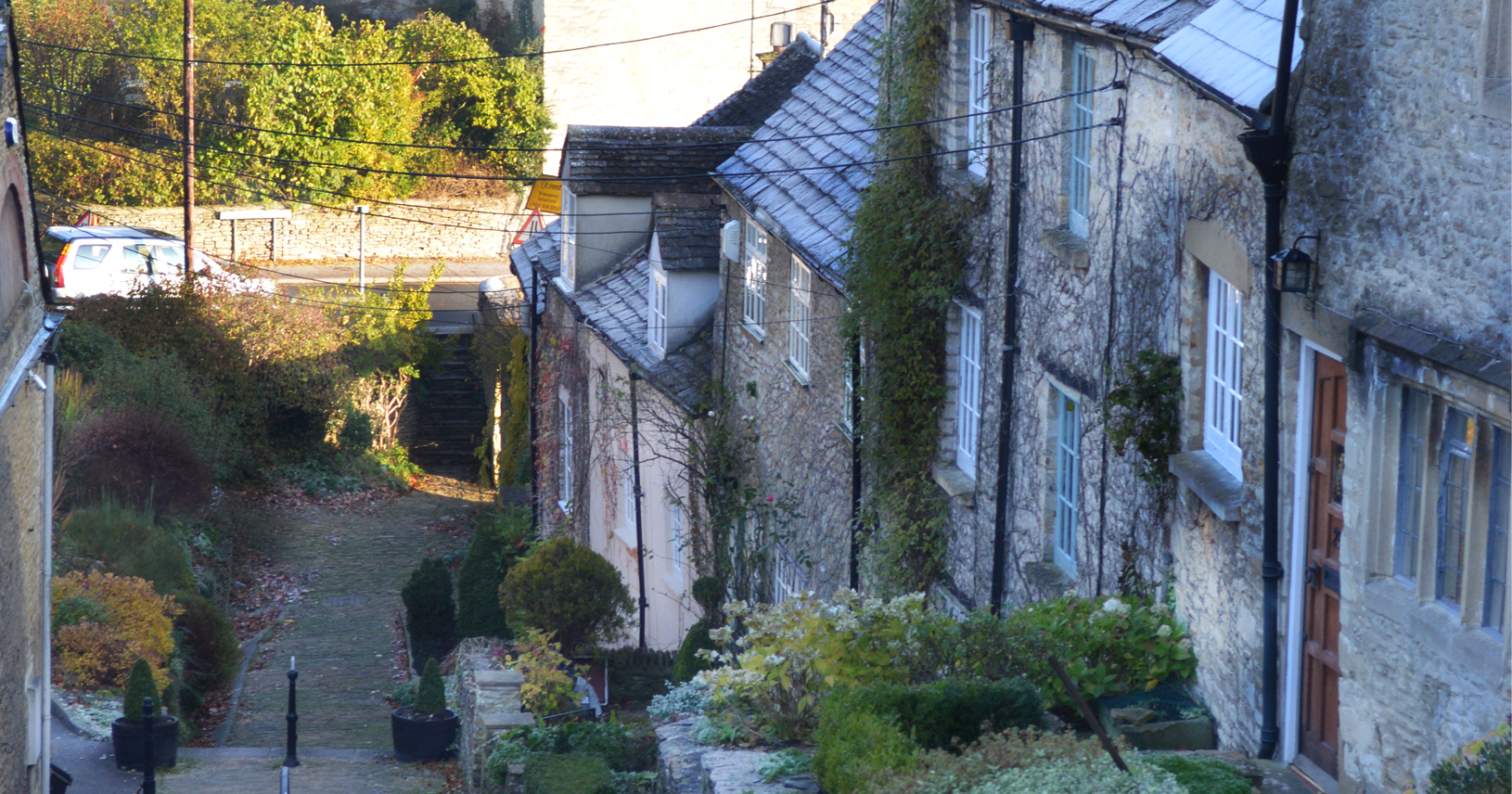 Visiting Tetbury this past fall proved that it's not just another small town but a rich destination to explore–full of history, links to royalty, and surrounded by beautiful open lands.
With 1,300 years of history, this town thrives on fantastic architecture, old houses that are now antique shops along Long Street like Alderson Antiques marked as the oldest building in the city dating from the 16th century. We had to take a look inside this relic, and after a talk with the shop owner, we appreciated the well-preserved wood floors, the ceiling with beautiful character, solid but small doors, and the thick brick wall separating one room from the other.
While walking around the historic town, you can't miss the Parish Church of St Mary the Virgin and St Mary Magdalen. The church has been a place of worship since 681 AD. However, since then, many changes have taken place when the old abbey was demolished, and a new church was build in its place in 1777.
Maybe one of the biggest highlights in the southwest of Tetbury is the connection with the home of HRH, The Prince of Wales, and Highgrove Gardens. For the last 25 years, the estate has been transformed into beautiful gardens, all with one thing in mind: organic and sustainable techniques. Small garden tours and special events are open to the public most of the year; however, if you cannot visit the gardens, Tetbury comes with a shop on Long Street filled with one-of-a-kind items that can make for the perfect royal souvenir.
Other attractions near Tetbury include Westonbirt; the National Arboretum, just minutes away, is a great nature stop for any trip to the Cotswolds. Also, if you're looking for an old English country boutique hotel experience, check out the Hare and Hounds Hotel, the perfect place for relaxing and enjoying a traditional English breakfast.