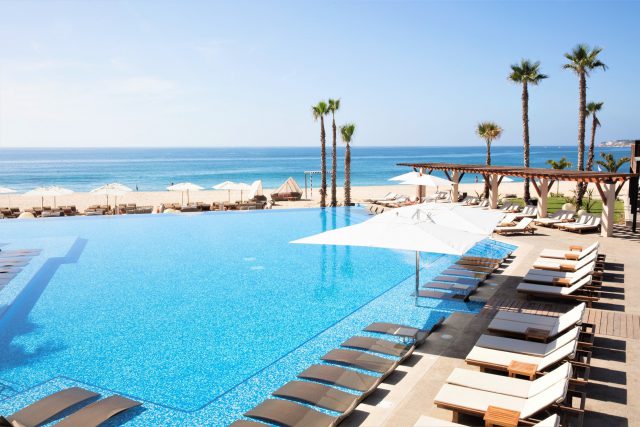 We all know that a perfect holiday has to include everything from high-end food to a welcoming atmosphere and beautiful settings. If you're trying to find a hotel for your perfect trip to San Jose Del Cabo, Krystal Grand Los Cabos is the right choice! All-inclusive service, trendy infinity pool, and clean luxurious rooms are just some of the reasons why people fall in love with this hotel in paradise.
Reserve a Private Balinese Bed on the Beach
Krystal Grand Los Cabos is situated right next to the beach and so you can easily hang out either poolside or in the ocean. Balinese beds you can reserve from the hotel's beach transform your holiday into an instagrammable experience with true luxury. Make everyone back at home jealous while you can enjoy the views and hot Mexican sun.
Enjoy a Private Concierge Service With the Altitude Room
Being part of Krystal Grand's Altitude Club and staying in their gorgeous Altitude rooms means that you can get even more out of your high-end holiday. Enjoy afternoon cocktails from your own balcony or start the day with continental breakfast. What more would you need from a successful trip to Mexico? Except, of course, the private concierge service you will get after booking the exclusive Altitude room. Let your own private helper take care of everything so you can just sit down and relax.
Order Room Service
All experienced travelers and holiday enthusiasts know that on some days we just want to sleep in and never even leave the luxurious hotel room. On days like this, Krystal Grand will make all your dreams come true. Local delicacies and delicious desserts and are just one phone call away!
Enjoy Haute Cuisine at Their Restaurant
A high-quality restaurant is as important as clean rooms and friendly staff. Fortunately, Krystal Grand Los Cabos has succeeded once again! From their in-house restaurant, you can find local dishes and international options alike.
Visit Their Spa
Beauty and relaxation come together at Krystal Grand Los Cabos Hotel's spa. You can forget all the stress and worries while relaxing in their Jacuzzi or let the professional staff take you to totally new heights with treatments for body and mind. How does a pretty manicure or sensorial experiences sound like?