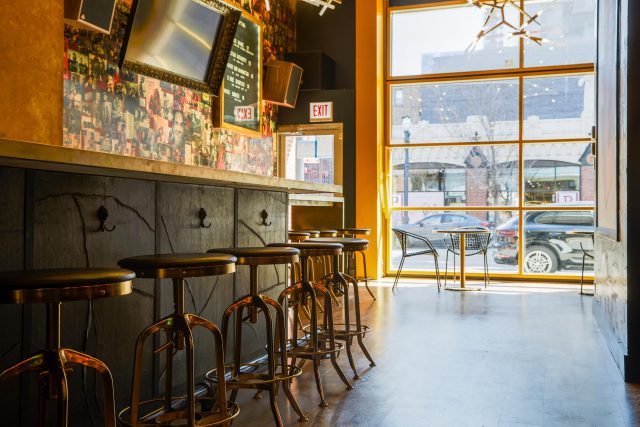 We're always on the lookout for great new restaurants to enjoy great food and live music—and we have found just the place with new hotspot, The Optima (1252 North Wells) that recently opened in Chicago's bustling Old Town neighborhood. This 100+ seat restaurant showcases a modern take on American food and is inspired by "the rebellious spirit of music."
What to Order
The Optima doesn't disappoint with their hearty menu featuring high-quality food and drink options. Some of our favorite picks included sharable starters like mussels, hummus, and their must-order Optima V—that featured a chef selection of meats, cheese, and accouterments. Lunch and dinner options also offered soups, salads, sandwiches and for main entrees, we loved their selection of comfort food—from Ma's Meatloaf to their Taco Trio (our favorite was the beer-battered avocado taco!). Plus, they've just launched a hearty brunch service for Saturdays and Sundays.
The Drinks
This is hands down the perfect spot in Old Town to grab after work drinks. The stunning bar is the perfect backdrop to try some sure-to-be favorite cocktails. Some that made a lasting impression was Pere La Chaisse (James Oliver rye whiskey, maraschino, absinthe, bitters), Absinthe Makes the Heart Grow Fonder (templeton rye whiskey, park cognac vs, routin dry vermouth, benedictine, bitters) and Satan Gave Me a Taco (corazon blanco tequila, passionfruit, lime, hellfire bitters).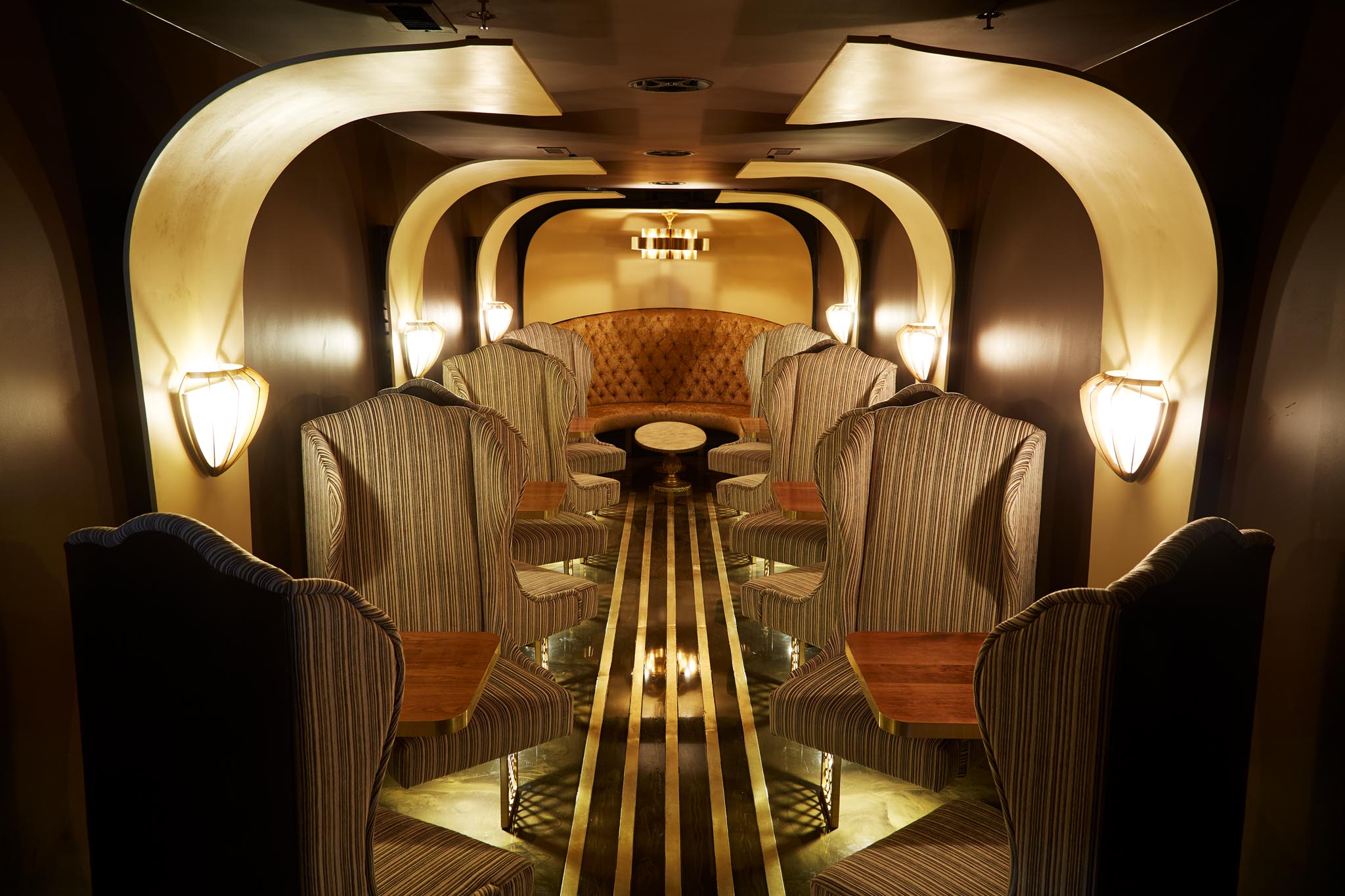 The Space
The Optima showcases a true vintage-glam vibe with their 4,000 sq. ft. 2-level space. The first floor is a 100-seat restaurant that features a stunning bar, fireplace, and an outdoor seating space. The Marquee is on the second floor, a coveted space for Chicagoans that feature bottle service, banquet seating, a late night menu and some of city's hottest DJ's.
Live Music
There's something so great about listening to live music while enjoying a dining experience and The Optima nails it. The restaurant will have an array of live music every week—everything from a known DJ to a solo acoustic act to a rock-and-roll band, so you should bookmark their website to constantly check their schedule.
Destination Old Town
Whether you're visiting Chicago for the first time or if you're a resident, Old Town is truly one of the city's coolest neighborhoods. After dinner, we suggest taking a stroll around Wells street and see the many shops.
For more information or to make a reservation, call 1-312-778-7111 or visit www.optimachi.com. Or you can make reservations via Open Table.
While you are in Chicago, check out 10 things everyone has to do. There's so much to experience in summer as well as winter! Also, free is always good so don't miss Chicago museum free days. Some of our favorite immersive museums to visit besides the Shedd Aquarium, Museum of Contemporary Art and the Art Institute include the wndr Museum, and Hebru Brantley's Nevermore Park in Pilsen.