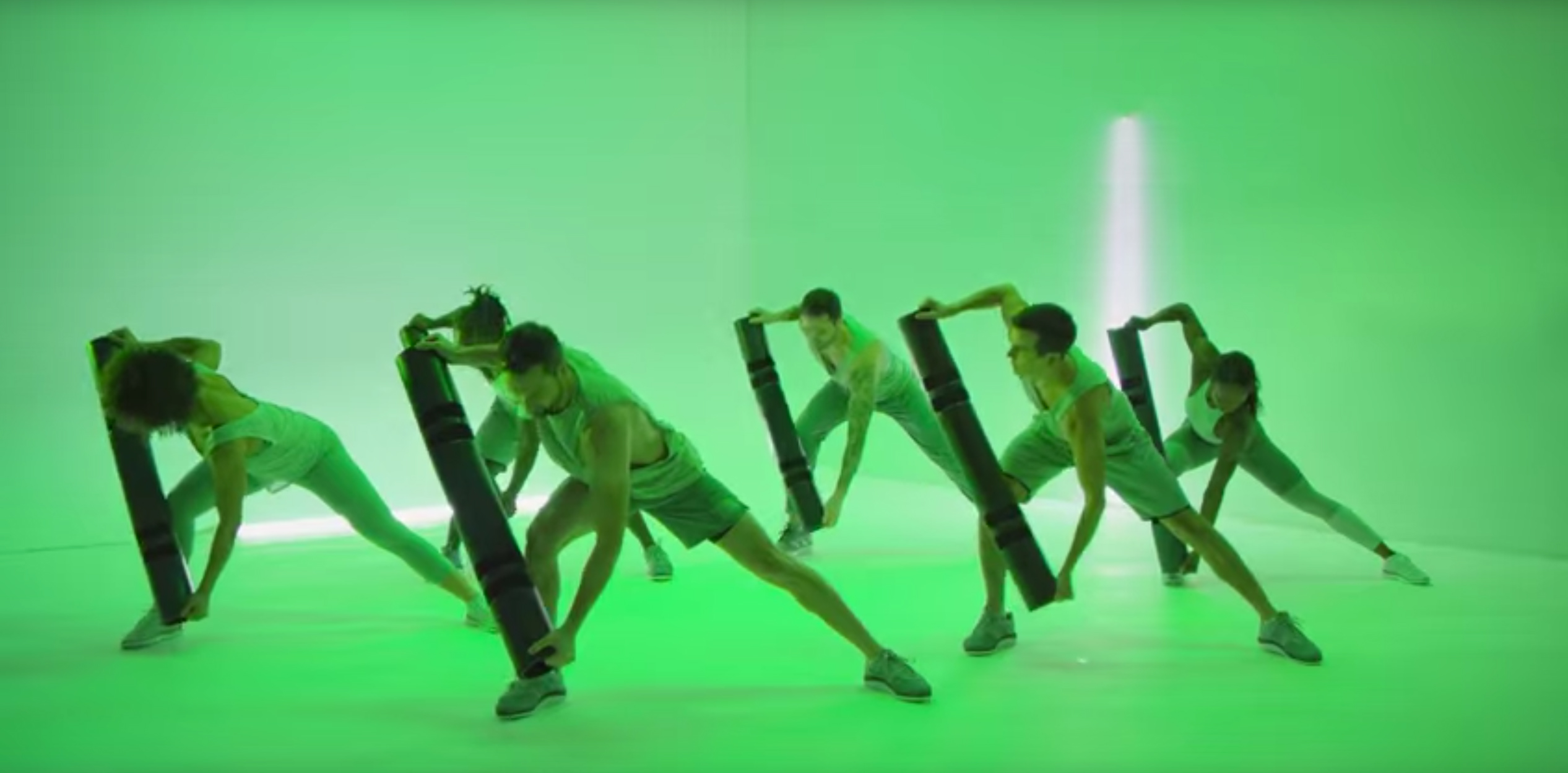 Equinox is always coming out with the most innovative classes to get in shape, but they may have outdone themselves with their latest class, HeadStrong. The brainchild of Kai Walstrom, a trainer out of Chicago, is unlike anything we have ever tried—the perfect mix that is both a muscle toning conditional class that also conditions your brain simultaneously. We caught up with Kai to find out more about HeadStrong and to find out where he goes in the city to unwind. Plus, if you had 24-hours in the Windy City, here's what he thinks you should do.
Tell us about HeadStrong. How is it different from other classes offered at Equinox?
HeadStrong is a high-intensity brain training class that follows the brain developmental sequence from infant to adulthood. It is broken up into four sections, each based on a different science of how the brain grows. It is different than other classes at Equinox due to the coaching model and how the class is structured, along with the multi-sensory experience (lighting and scent).
What was the process of creating this class?
Equinox held their first ever innovation accelerator, and this concept was the winning idea from it. From there, it was run through every department at Equinox to be refined and delivered.
Where are your favorite places to travel and why?
Whenever my wife and I go on a trip, we like to go places that have history and great food/drink. Food and drink are passions of ours and we like to explore places that offer them in unique ways. Some of our favorites are Napa Valley, Paris and Reims, France and Turin, Italy.
Where do you go in Chicago to clear your mind?
One of my favorite places to go is Olive Park. It is a little park just north of Navy Pier that is quiet, has a lot of open green space, is right next to the lake, and gives great views of the city. Most people don't come over there so it is frequently pretty open. There is evidence that green and blue are good colors to immerse yourself in and water can be calming, so this little park has both in a quiet location.
What is your favorite neighborhood and why?
Logan Square. Burgeoning food and social scene that offers something different than what is already out there–everything is unique; the people, the stores, the restaurants, and the bars.
If someone had 24 hours in Chicago, where would you tell them to go?
Charter a sailboat for four hours through Chicago Sailboat Charters to enjoy the view of the city from a different perspective. Go for some afternoon drinks at Cindy's Rooftop Bar at Chicago Athletic Association hotel for the ambiance and the cocktails. Grab dinner at Fig and Olive, then end your night at three dots and a dash.
Describe an ideal

Sunday

in the city.
Sunday starts with a swim workout at Holstein Pool; a 50-meter outdoor pool in Bucktown. Breakfast at Johnny's Grill (which also serves the lunch menu for breakfast). Head over to the Logan Square farmers market to get provisions for the week. Pack up the dogs, pick up some tacos at Taqueria Moran and bring them over to Hopewell brewery for some beer flights and board games. End the night relaxing in the backyard.