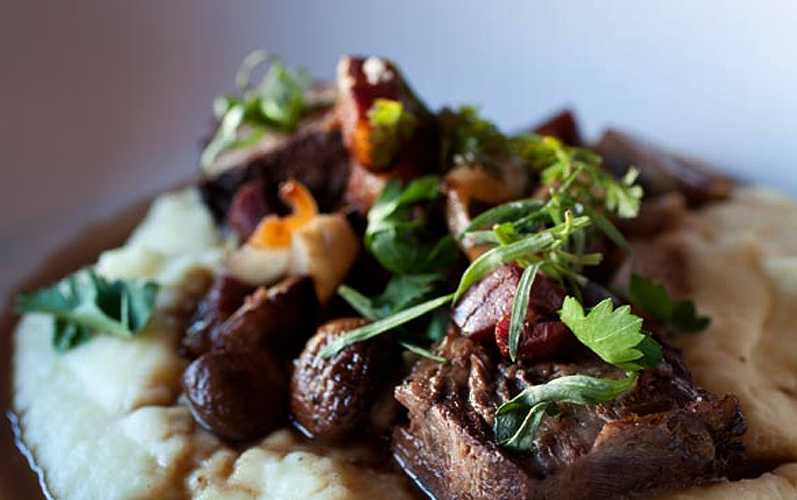 Sunday night is usually a time when people just want to stay in and watch their favorite shows. Going out and trying a new restaurant is not high on the priority list and who wants to read an entire menu and decide what to try? However, to my surprise, as I walked into Brasserie 54 in the Andersonville neighborhood, I'm told that on Sunday's there's a Prix Fixe menu, a concept that's not too familiar here in the U.S., but familiar in many places in Europe. You will get a menu with two choices of an appetizer, entrees, and desserts all for a set price of $20 (think Chicago Restaurant Week prices). My first plate was a fresh salad, which was the perfect size, before starting my entree, Coq au Vin — a delicious chicken in a red wine sauce, which was a definite highlight. Don't skip the Creme Brulee for dessert. It was fresh, rich in the flavor of vanilla, and in a perfect size (not too big or too small, just right).
Also, located on the second floor of the same building, you will find L'étage, a cocktail and wine bar that seats just about 40 people— a great excuse to continue your Sunday Supper.
Brasserie 54 is a restaurant with a relaxed atmosphere and great food makes this place a French gem in this northside neighborhood of Chicago.
Make sure to check them out at 5420 N Clark St., Chicago, IL 60640 | brasserie54.com | (773) 334-9463 | Twitter @Brasserie54byLM