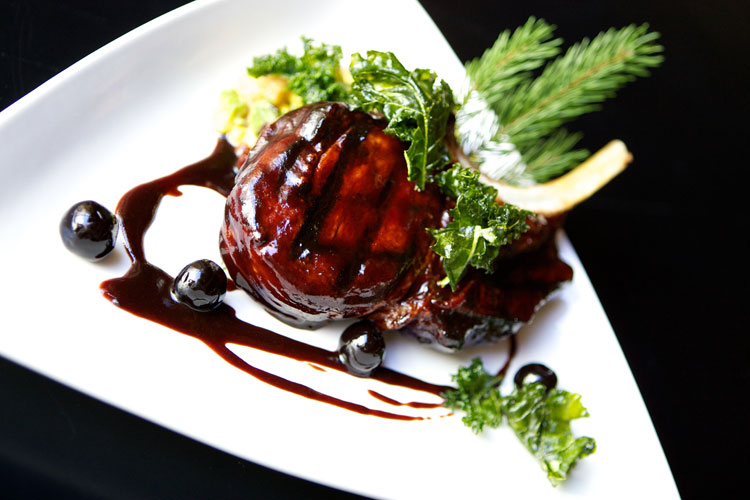 Are you looking for a VIP experience in one of Chicago's hot new restaurants? Then we suggest you try Baume & Brix chef's tasting. Book a table for six in a vintage elevator shaft where you can experience a six course dinner with optional wine and cocktail pairings. What we love about this unique experience is that you can try new selections that aren't on the regular restaurant menu and dive into co-executive Chefs Thomas Elliott Bowman and Ben Roche's unique culinary experience that changes for every occasion.
If $125 per person and optional $60 per guest for wine and cocktail pairings is the right price for you, check out this sample menu for what you can expect.
Aromatic Flavors of Hendrick's Gin
Cucumber-juniper marshmallow, citrus peel, coriander, rose petals, fresh herbs, green apple with chilled elderflower-sake broth
Seared / Raw scallop
Bitter orange sorbet frozen grapefruit cells, yuzu and barrel-aged fish sauce vinaigrette
'Tuna Casserole'
Big eye tuna poke, puffed togarashi, macaroni, coconut-ginger cream, wasabi pea salad
Lightly Smoked Warm Strawberries
Shaved frozen foie gras, 25 year-old balsamic
Roasted Potato Gnocch
Caviar, pine sap, tonka bean creme fraiche, fingerling chips
Carpaccio in the style of "Rueben Sandwich"
Caramelized onion-Gruyere creme, grilled pumpernickel crumbs, thousand island, sauerkraut meringue and "corned" tenderloin carpaccio
Black Cod
Marinated and caramelized with white soy fume, uni dumpling and black rice
Red Curry Braised Short Rib
Coconut congee, crispy citrus, aromatic herbs
Butterscotch Custard
Maple-crusted pecans, apples, cheddar, caramelized puffed pasta
Doughnut Gelato Affogato
Reservations for Baume & Brix's Chef's Table are required by contacting Alicia@baumeandbrix.com.
@BaumeBrixChi