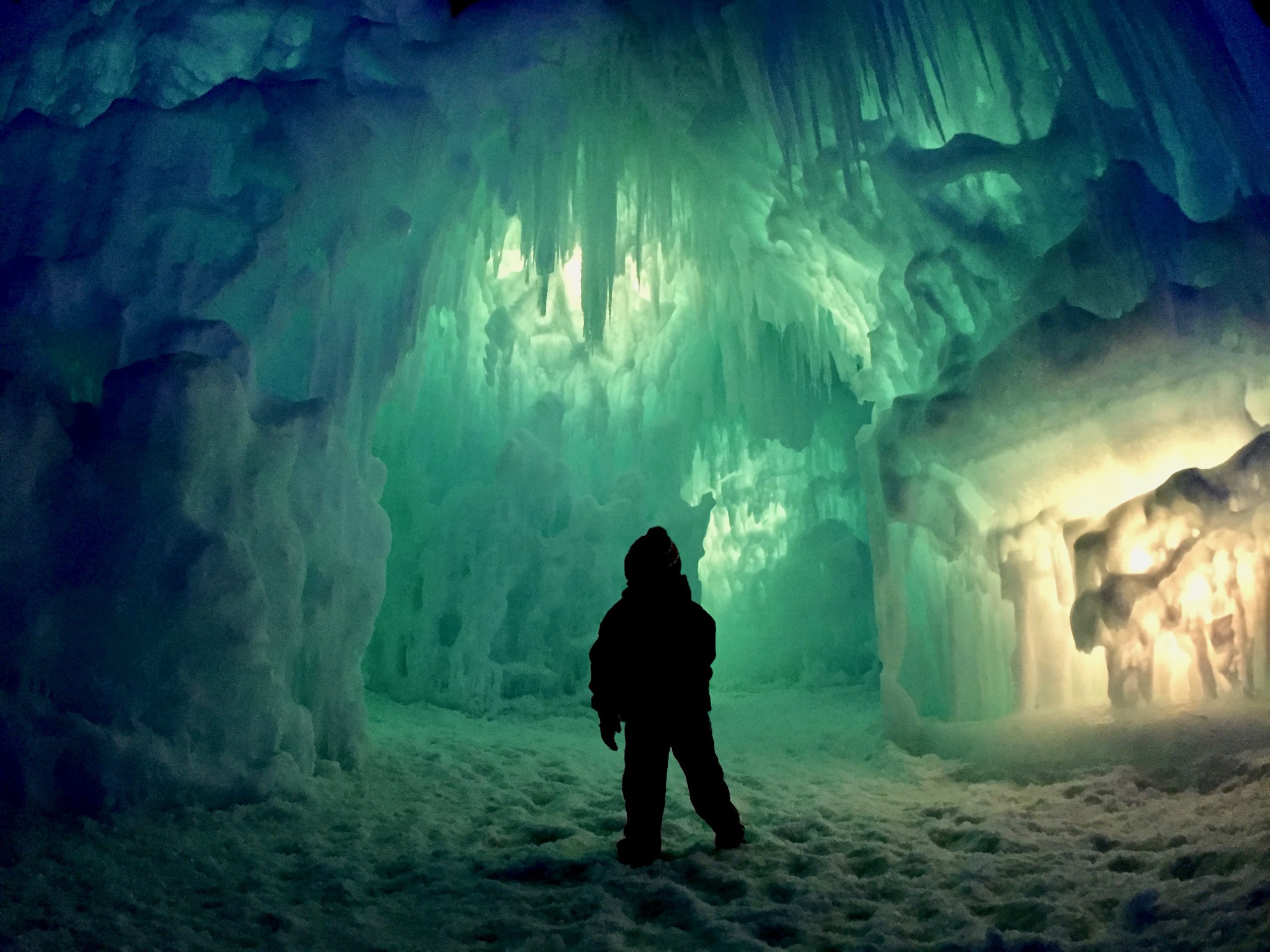 I couldn't have been more excited when I heard the news that Wisconsin Dells was getting an
ice castle
. I have always been curious about how they built it and the work that goes into it. But the more I read about it, I realized it's a masterpiece with hard work of a team that places man made icicles every night to create a castle-like sculpture that weighs about 12,000 tons.
During the day, enjoy plenty of blue hues throughout but at night be surprised with an entirely different experience with a color show in every room you visit. It's picture perfect with plenty of spots to enjoy with the entire family. The little ones didn't waste any time finding small entrances just tall enough for their height and a few ice slides throughout
the castle
. At times I was reminded that it was the perfect setting for "frozen" fans as princess Anna's castle and yes, ironically you will hear music from the movie.
All in all, it was a magical experience for all of us and an exciting addition to our trip to
Wisconsin Dells
.
Insider Tip: Before you plan your visit, make sure you've dressed accordingly in warm winter clothing and snow boots are a must.