It's no doubt that a trip to Galena, Illinois is a top destination for many looking to escape the hustle and bustle of surrounding cities. People from Chicago, Milwaukee, Iowa City, and many others make the trip to visit this well-preserved historic small town. The curvy Main St. is picture-perfect, with buildings dating back to the 1800s with storefronts packed with specialty shops and restaurants. So, while you plan your weekend here are some ideas before you go.
Walk Main St. Galena
Immerse yourself in one of the most iconic Main Streets that oozes Americana. You can find everything from top restaurants, antique shops, an old-time ice cream shop, and boutiques featuring locally handmade products.
Go Antique Shopping
There is a great variety of antique shops in Galena, many with unique artifacts that might not be found elsewhere. Some of them even have two locations on Main St. with even cooler items to collect.
Check out the Side Streets
If you're staying more than a day, I highly recommend that you take a ride on the country roads of Galena and drive the many hills and curvy streets. The best part about taking this trip? Plenty of views, unique farmhouses, and a break from the usual flat straight roads that you're used to.
Visit President Ulysses S. Grant Home
Galena was the home of the Civil War hero General Ulysses S. Grant (you might recognize his face once I show you a one hundred dollar bill). You can tour the house at Bouthillier Street, which still contains most of its original furniture and most of its original look from past restoration efforts.
Have a Drink at Blaum Bros. Distilling Co.
This small distillery just on the outskirts of Galena is making some great tasting spirits for all of us. From Vodka, Moonshine, Bourbon to Gin and some of its creation like Hellfyre—a mix of jalapeños, black peppercorn, and habaneros with vodka—that will for sure give a kick on that bloody mary or drink it straight with some Mexican food… Definitely, visit the bar on location and taste some of the crafty cocktails. If time is not an issue, check out the distillery tour.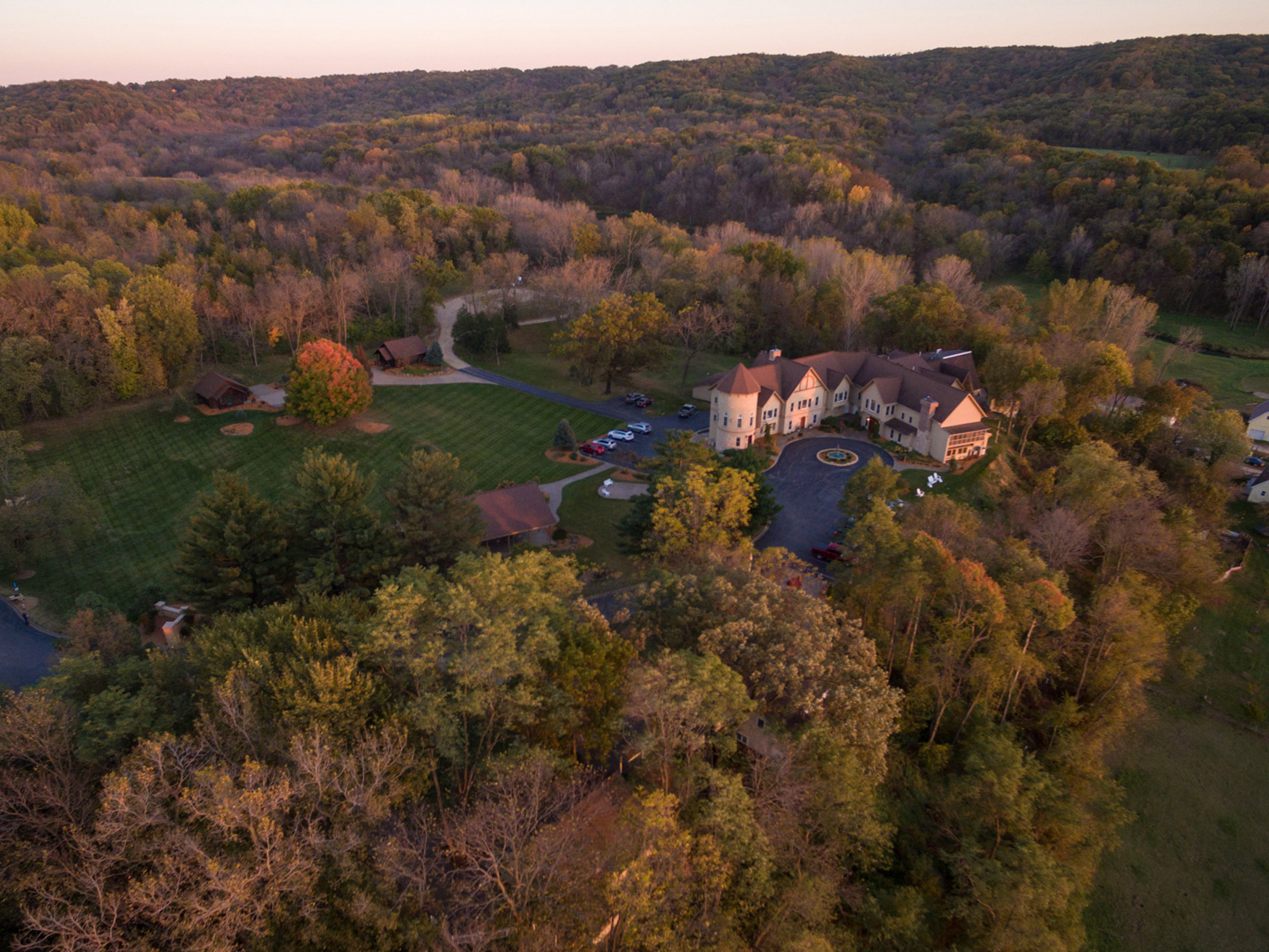 Dinner at Goldmoor Inn
The castle-like Inn is open to the public for dinner where local seasonal produce and homemade dishes are as great as the amazing views of the Mississippi river sunset and Galenas rolling hills. The husband and wife owners are there to welcome you from Thursday to Monday during dinner time. If you're really looking for a unique visit, book a stay at the enchanted Inn or one of their unique cabins.
Go Skiing or Enjoy the Alpine Slide at Chestnut Mountain Resort

It seems that Galena has something for everyone for all year long fun. At Chestnut Mountain Resort during the summer enjoy their alpine slide or their eagle zip line. Then in the winter, get ready to hit the slopes and ski or snowboard down the trails.