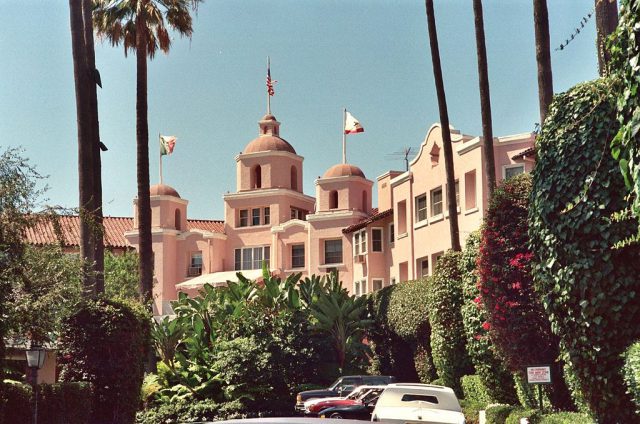 In the world of hospitality, a color can transcend mere aesthetics to become a symbol of uniqueness, style, and unforgettable experiences. Enter the realm of pink hotels – a collection of enchanting destinations that dare to embrace this vibrant hue and create spaces that exude a touch of whimsy. From iconic landmarks to hidden gems, these pink-infused havens redefine luxury, inviting travelers to step into a world where every shade of pink tells a story of creativity, elegance, and the joy of standing out. Join us on a journey to explore the captivating allure of pink hotels and the distinctive charm they bring to the world of travel and hospitality. Here's the top 8 pink hotels in the U.S. that you must add to your list!
1. The Don CeSar in St. Pete Beach, Florida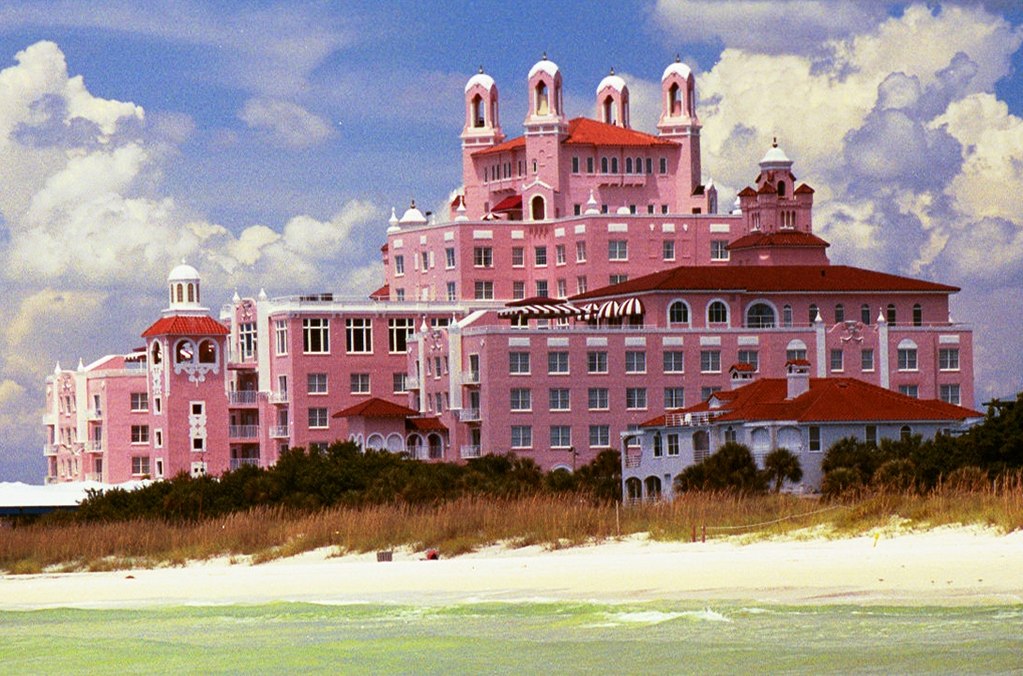 The Don CeSar, located on St. Pete Beach, Florida, is a timeless icon of luxury with a stunning pink façade and Mediterranean-inspired architecture. This beachfront escape has attracted distinguished guests and celebrity visitors for decades. With lavish accommodations, fine dining, and diverse amenities, The Don CeSar offers a blend of modern comfort and rich heritage. It's an enchanting retreat for relaxation, adventure, and cherished memories.
2. Royal Hawaiian in Honolulu, Hawaii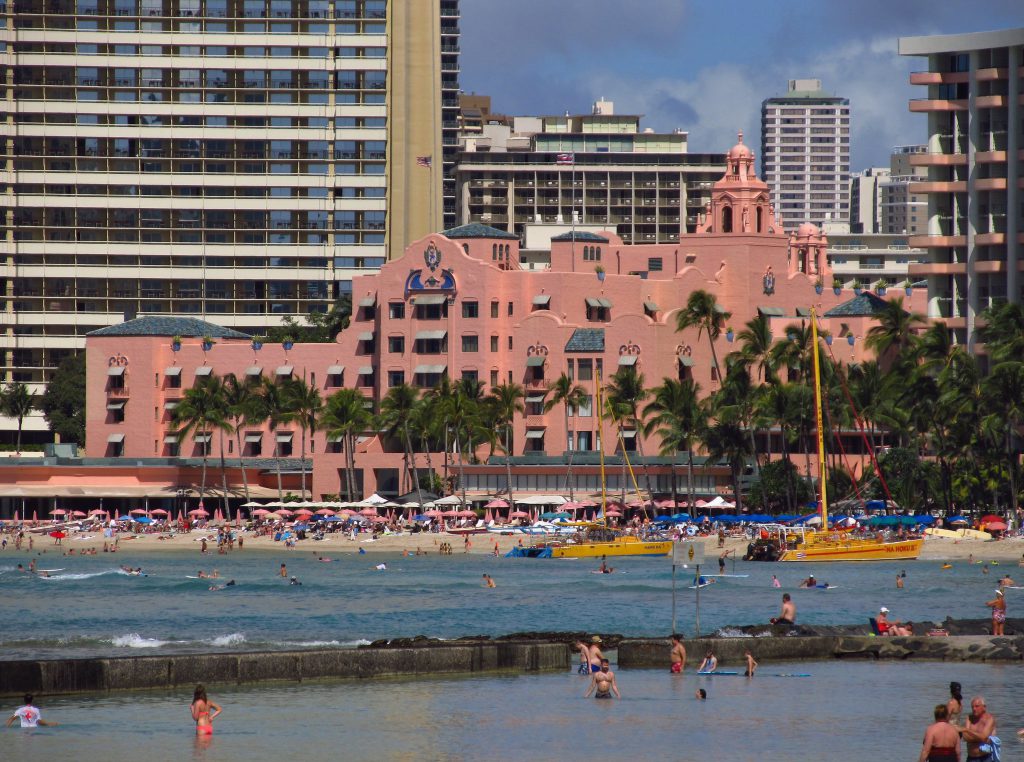 Nestled on Waikiki Beach, the Royal Hawaiian in Honolulu, Hawaii, is a pink palace exuding timeless elegance for generations. With a rich history, it has hosted dignitaries, celebrities, and travelers seeking luxury. Its accommodations blend modern comfort with Hawaiian cultural influence. Enjoy ocean views, spa indulgence, and exquisite cuisine. As the sun sets, the Royal Hawaiian weaves unforgettable experiences, uniting Hawaii's beauty with enchanting allure.
3. La Valencia Hotel in La Jolla, California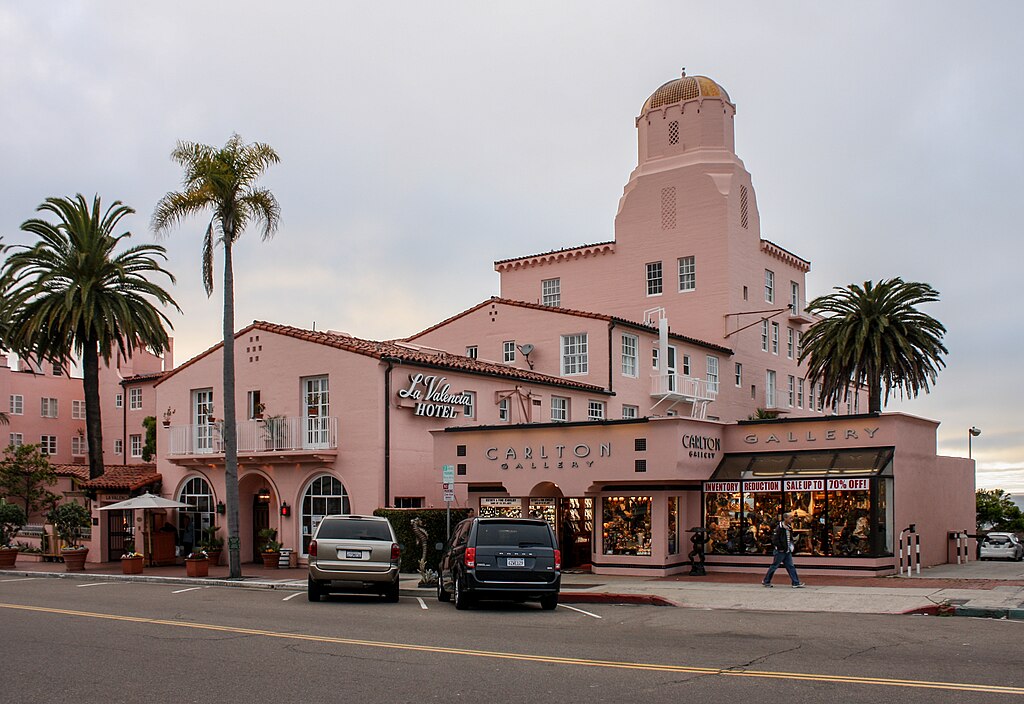 La Valencia Hotel, in the heart of La Jolla, California, is a captivating coastal haven that embodies the essence of Mediterranean elegance. Its distinctive pink exterior and timeless architecture set the stage for a luxurious retreat. Overlooking the stunning Pacific Ocean, the hotel offers a harmonious blend of breathtaking views, refined accommodations, and a rich history that has drawn travelers and celebrities alike. With its inviting ambiance, world-class dining, and proximity to the vibrant La Jolla Village, La Valencia Hotel promises an unforgettable escape where the charm of the past meets the allure of the present, creating a truly enchanting experience.
4. The Beverly Hills Hotel in Beverly Hills, California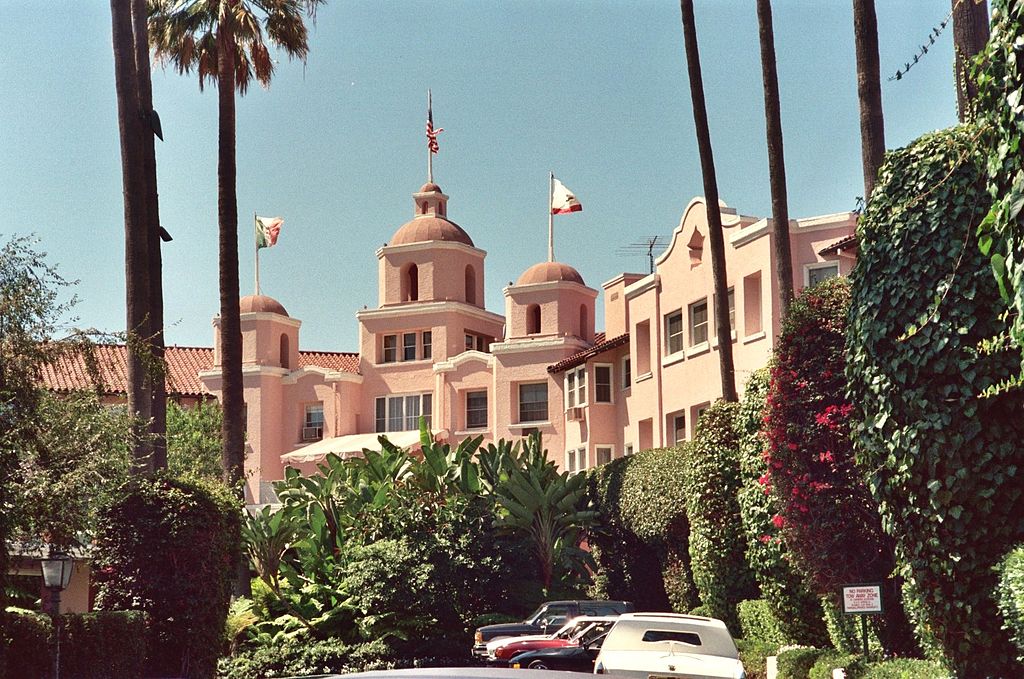 The Beverly Hills Hotel in Beverly Hills, California, exudes timeless glamour. Its iconic pink exterior and rich history have attracted celebrities and influential travelers. With lush gardens, luxury accommodations, and impeccable service, it's a true escape. From iconic poolside lounging to upscale dining and shopping, The Beverly Hills Hotel embodies Hollywood's golden era with opulence and elegance.
5. Colony Hotel in Palm Beach, Florida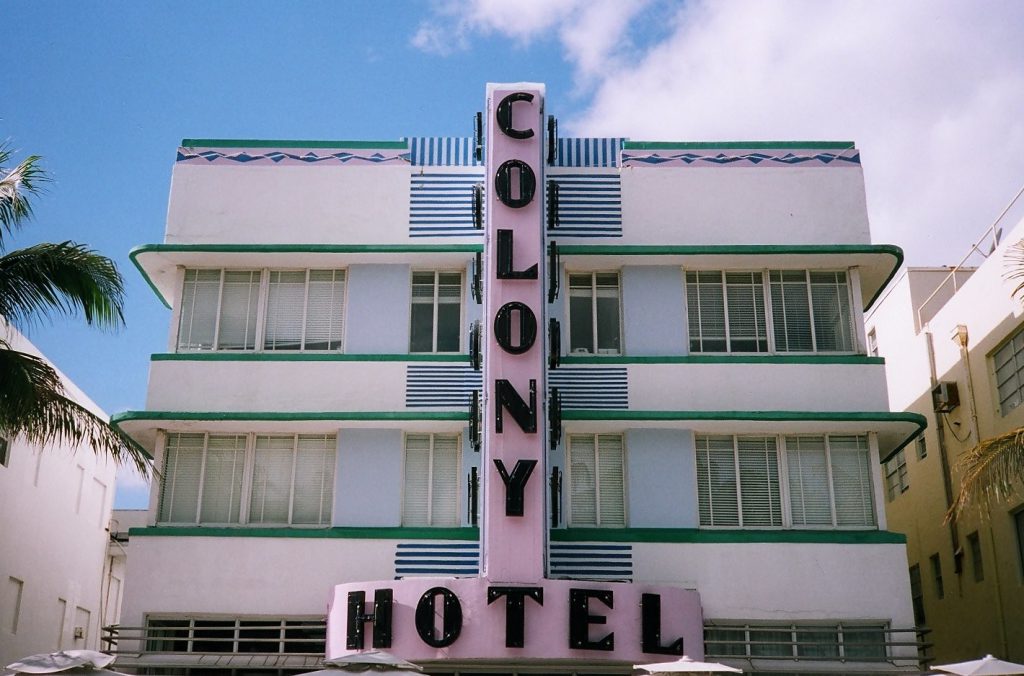 The Colony Hotel in Palm Beach, Florida embodies a blend of old-world elegance and modern luxury. Its vibrant pink exterior and Art Deco architecture exude a lively charm. With a rich history dating back to the 1940s, the hotel offers sophistication and relaxation against a backdrop of pristine beaches and tropical landscapes. Whether exploring local attractions or unwinding by the pool, this chic hotel provides a captivating haven where luxury meets tradition in the heart of Palm Beach.
6. Madonna Inn in San Luis Obispo, California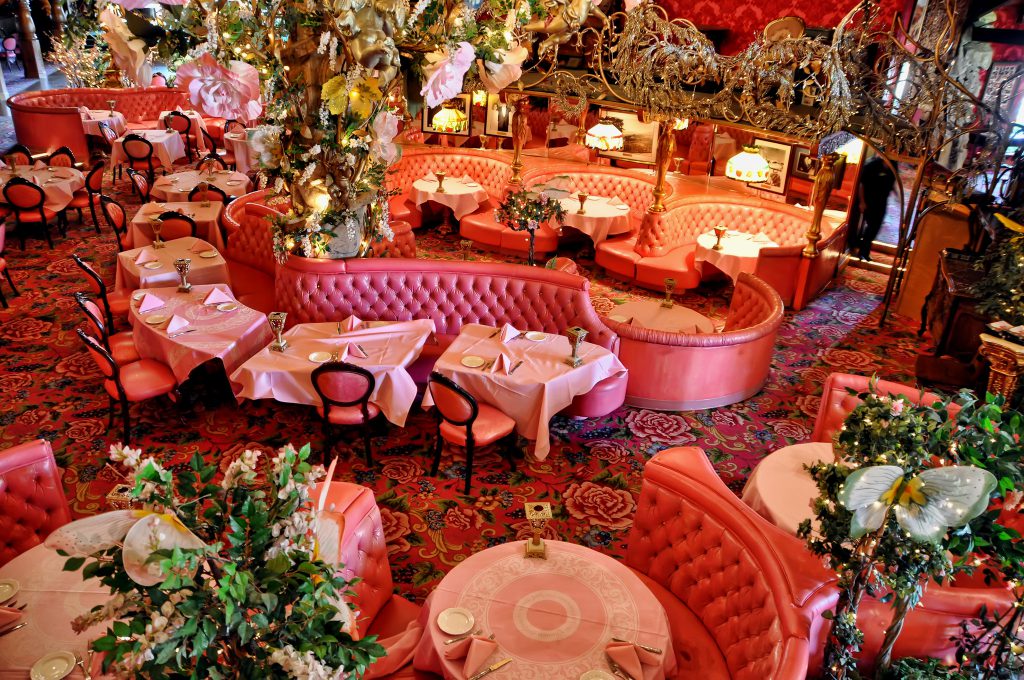 The Madonna Inn, situated in San Luis Obispo, California, is a whimsical and distinctive destination that showcases a blend of vibrant creativity and comfort. Known for its uniquely themed rooms and colorful décor, the inn offers an unforgettable experience that is both charming and enchanting. Each room is a work of art, exuding its own personality and style. With a range of amenities, including a renowned bakery and picturesque surroundings, the Madonna Inn invites guests to immerse themselves in a world of delightful eccentricity and relaxation, making every stay truly remarkable.
7. The Langham Huntington in Pasadena, California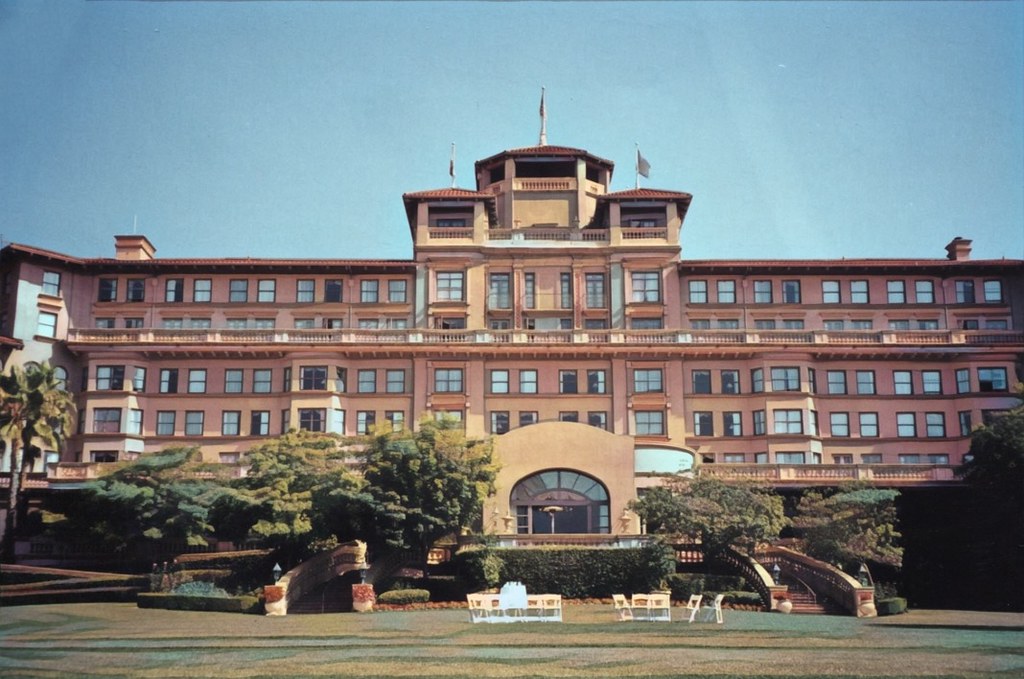 The Langham Huntington in Pasadena, California, is a luxurious pink haven that seamlessly combines timeless elegance with modern sophistication. Situated amidst lush gardens, the hotel offers a serene escape with exquisite accommodations and impeccable service. Its rich history and grand architecture add to the allure, making it a favored destination for discerning travelers. Guests can indulge in spa treatments, savor gourmet dining, and enjoy stunning views of the San Gabriel Mountains. With its blend of opulence and tranquility, The Langham Huntington promises an unforgettable retreat in the heart of Southern California.
8. The Graduate in Nashville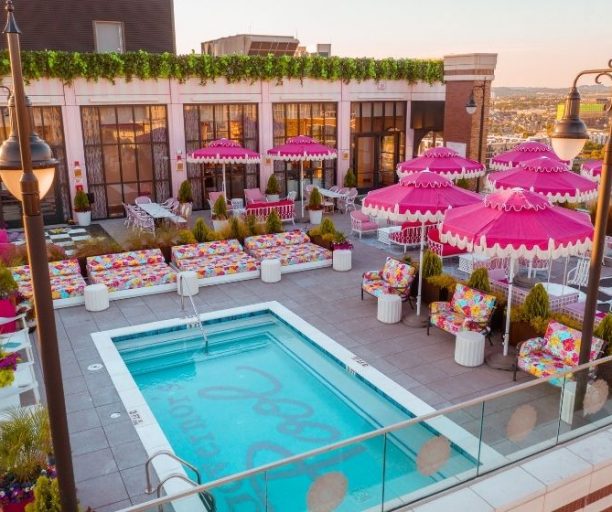 In the heart of Nashville, the Graduate Nashville hotel captivates with its distinct pink interior. From vintage-inspired lobby decor to pink-hued guest rooms that balance elegance and playfulness, the hotel embodies the city's artistic energy. Beyond its visuals, the Graduate Nashville offers exceptional amenities and dining. Whether enjoying rooftop pool views or local cuisine, the pink interior creates a vibrant and memorable stay that mirrors the city's creative spirit.