The big top is back in Chicago to amuse us all once again on a surrealistic journey called Luzia. The world between the reality and fantasy where acrobatics, brilliant colors, and inspiring music takes you on a waking dream to Mexico. Luzia incorporates for the first time in a touring show the element of water as a source of inspiration for its acrobatics and as an art form. The action-packed show also incorporates two supersized treadmills that can move in either direction perfectly synchronized with acrobatic moves and a stage that can move 360 degrees–so you won't miss any detail from your seat.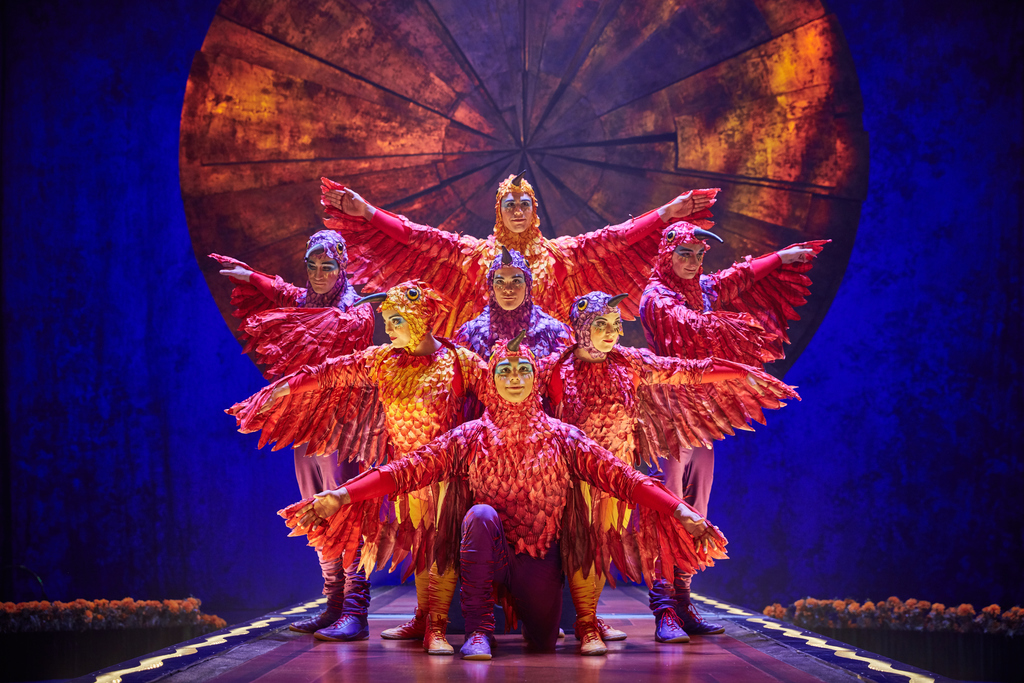 The story starts as a parachutist falls from an airplane to land in his dream of Mexico. The clown-like traveler guides the audience throughout the entire show with a childlike sense of wonder and discovery. As the traveler and audience go through the story, he will run into reimagined wonders of Mexico. Highlights of the show start with a giant monarch butterfly as a tribute to their migratory journey to central Mexico, hoop diving acrobats in hummingbird costumes and the golden age of Mexican cinema with a breathtaking hand balancing act.
Some of Luzia's biggest performance acts were definitely the aerial straps, ambiance inspired by a cenote, a natural sinkhole believes by Mayan culture to be a link to the afterlife. Benjamin Courtenay performs the act with an amazing arm strength and grace that captivate the audience. Last but definitely not least, contortionist artist Alexey Goloborodko will twist his body to unimaginable positions with an astonishing flexibility that just might resemble the mythological Mayan serpent.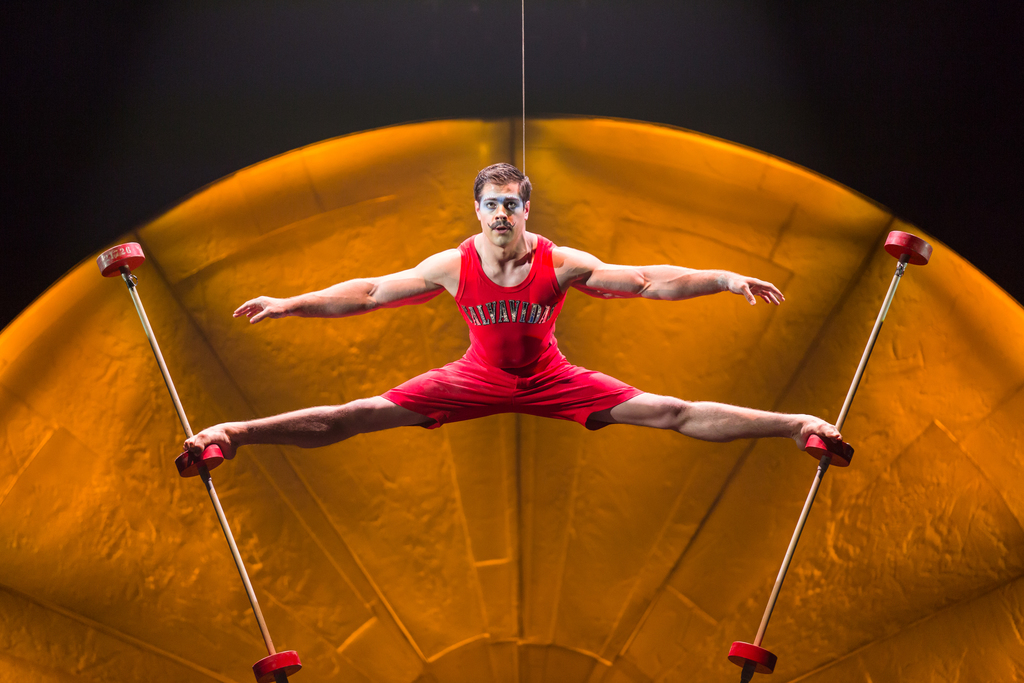 Whether you're able to see the show in Chicago or in the city near you, Luzia is a must-see, not only because of all the amazing team work the artists showcase but because it is a wonderful story to highlight an equally incredible culture.
Fun Facts About Cirque du Soleil Luzia:
During the show, about 1,500 gallons of water are used and kept at a constant temperature of 82F.
The wing span of the monarch butterfly is about 19 feet long and made of 141 feet of silk.
There is a total of 730 costume pieces traveling for the show.
The two treadmills used during the show weight about 8,000 pounds each and take about 28 car batteries to power them.