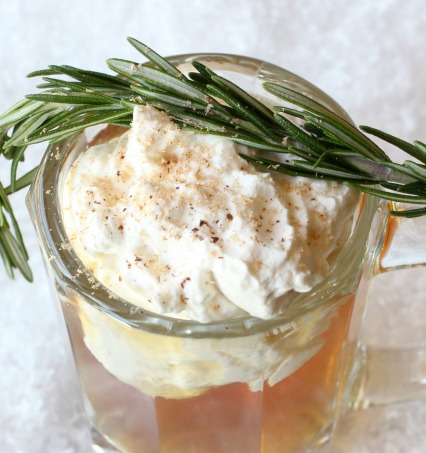 If you're looking for a drink during the holidays that is sure to warm you up on those cold winter nights (and make your guests feel at home!), we've found just the thing. While Hot Buttered Rum is a popular drink—why not try the recipe with one of our favorite whiskey brands making Grandpa McCord's Hot Buttered Whiskey Batter Mix? Whip this quick recipe up using Balvenie 12 Double Wood, Balvenie 14 Caribbean, OR Monkey Shoulder for a drink that will melt the holiday stresses away.
Grandpa McCord's Hot Buttered

Whiskey

Batter Mix
1/2 cup Molasses
Melt together over medium heat, add
2 tablespoons ground cinnamon
2 tsp. ground clove
2 tsp. ground nutmeg
1 tsp. group allspice
1 tsp. ground cardamon
3 tablespoons kosher salt
1 cup whiskey (Balvenie 12, 14, OR Monkey Shoulder all work well)
mix into butter-sugar mix, turn down the heat and add
1 qt vanilla (or cinnamon, buttermilk or dulce de leche) room temp ice cream
stir to mix and put in small freezable containers

Per drink
2 oz. Balvenie 12 Double Wood OR Balvenie 14 Caribbean
2 to 3 tablespoons (hell we put 3 to 5) frozen Hot Butter Batter
4 oz. hot water
Stir to mix grate some fresh nutmeg or cinnamon on top.
Repeat recipe as needed!
*Top Image Pinterest