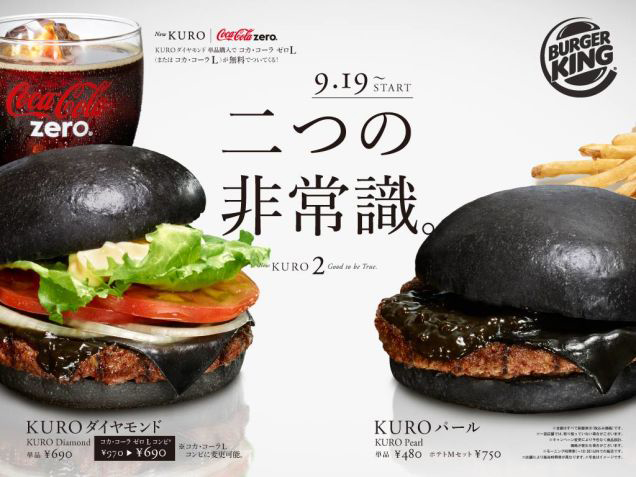 Burger King Japan is rolling out with a unique burger with black buns and black cheese called the "Kuro Burger" ("Black Burger"). Made with bamboo charcoal, onion and garlic sauce with squid ink—it's making a splash later this month. Not sure how popular these black burgers are, but it looks like they had them before as a limited edition.
I am not sure what the taste will be or texture, but can I have that with black fries too?
If anyone has tried it, let me know!