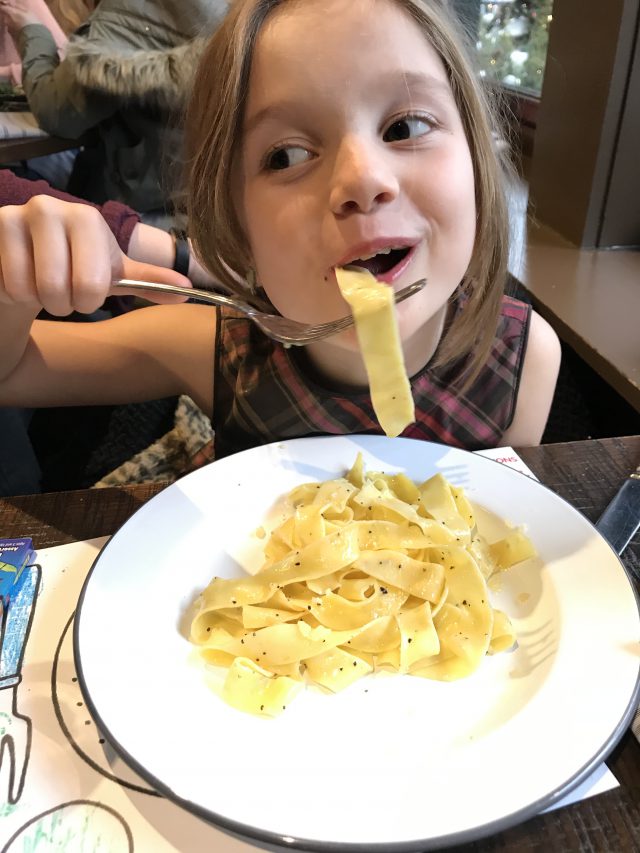 River Roast (315 N. LaSalle St.) is our go-to when it comes to delicious roasted meats and stunning Chicago river views—and with the launch of their new kids menu, we've just found our favorite family-friendly eatery.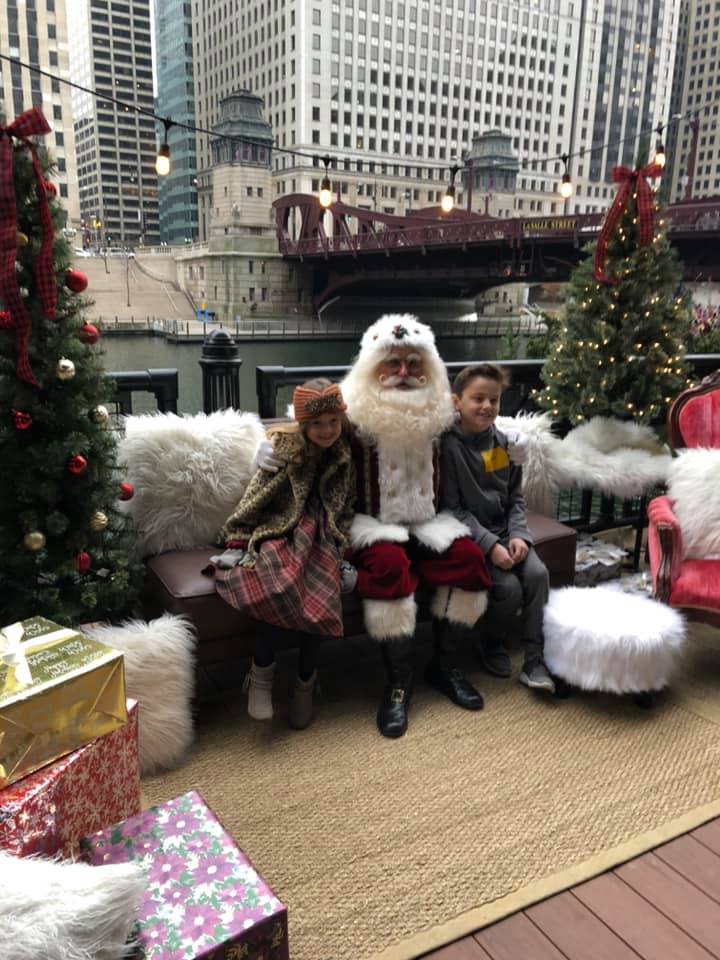 We recently came in during "Blues and Brunch", which happens every Saturday and Sunday where diners can enjoy some of Chicago's best blues musicians from noon to 3 p.m. During our visit on December 8th, we had an extra special meet-up with Santa during the Winter Wonderland on the Veranda event. Guests snapped up photos while the kids excitedly gave their wishlist for Christmas.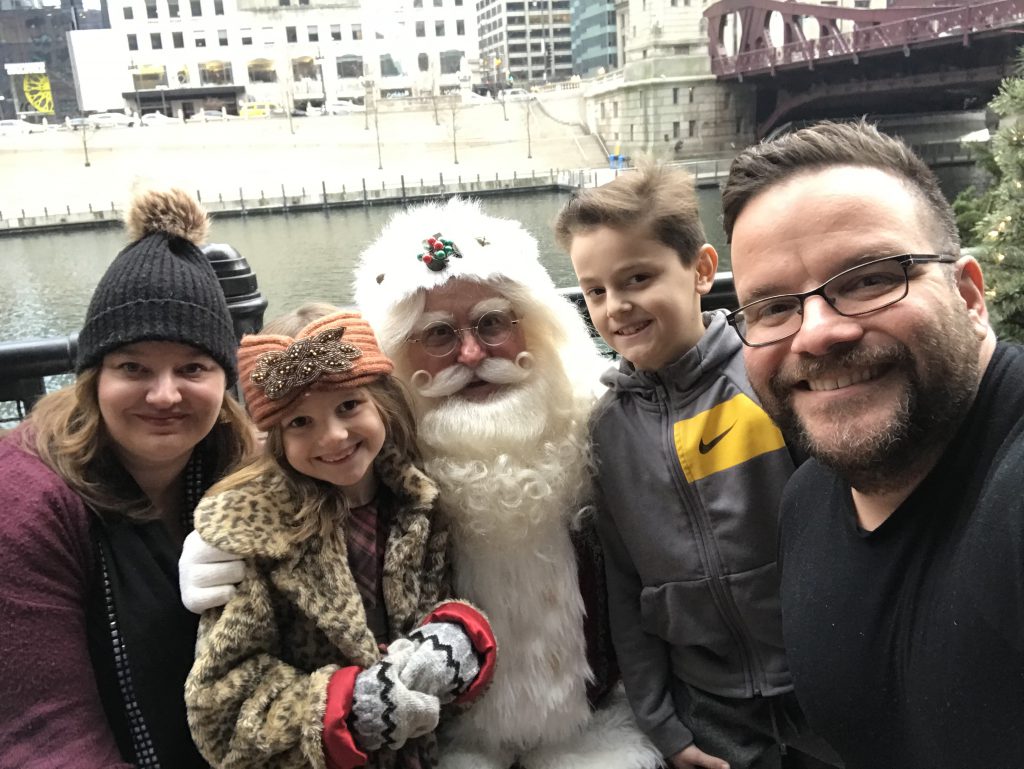 Once back at our table, the kids were busy picking out their orders of the new menu and enjoyed activities like word search and coloring. The menu features staples like burgers, Texas toast grilled cheese, and fried chicken gobbets, and a mini veggie boat. Our daughter enjoyed Tony's family pasta with butter (there's also an option to add red sauce and a meatball) and our son chose roast beef with chips. Most kids are picky eaters and that is true of ours and they devoured their meals, which is unheard of in our family! We usually have a to-go bag (which wasn't the case this time), so if you're looking for a kids menu that will satisfy even the pickiest eaters, be sure to check out this new menu.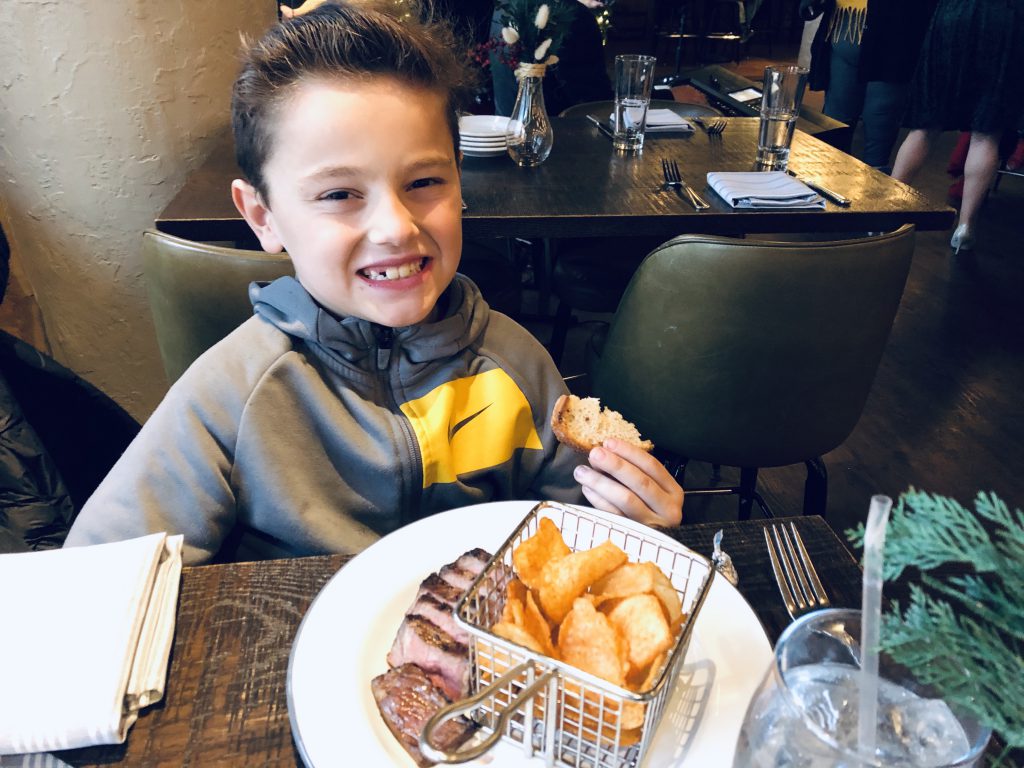 Parents will love this meat-heavy shareable menu and some of our top picks include the charcuterie and cheese to start, wild mushroom toast, and the golden gobbets (seasoned fried chicken and honey). If you've never been, we suggest getting their signature dish of roast chicken served with applewood smoked RR potatoes. If you choose a half order, we suggest getting the roast beef, which is delicious. Other main options include pork shank and whole fish, which are fine roasted in salsa verde, tomatoes, and herbs. Don't miss the roasted veggies either, which in our opinion is a mainstay. For brunch, don't miss out on ordering a delicious bloody Mary accented with a delicious skewer of vegetables, cheese, and charcuterie.