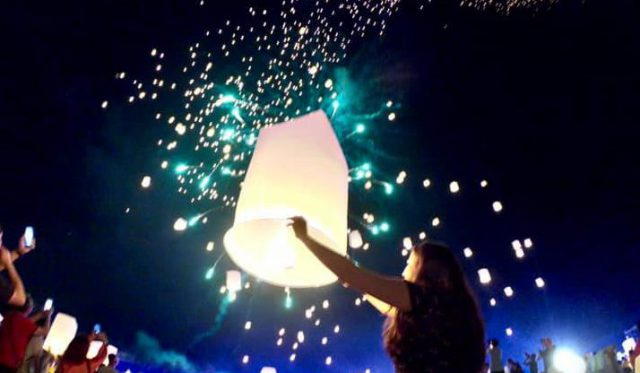 If you're travel lovers like us, you've likely come across images of thousands of paper lanterns lighting the sky in Thailand. This amount of sheer beauty had us dreaming about this trip for months. We planned our November trip around the enchanting Chiang Mai lantern festival—first spending 24 hours in Beijing, China, before making our way to Bangkok and then Chiang Mai for the festival.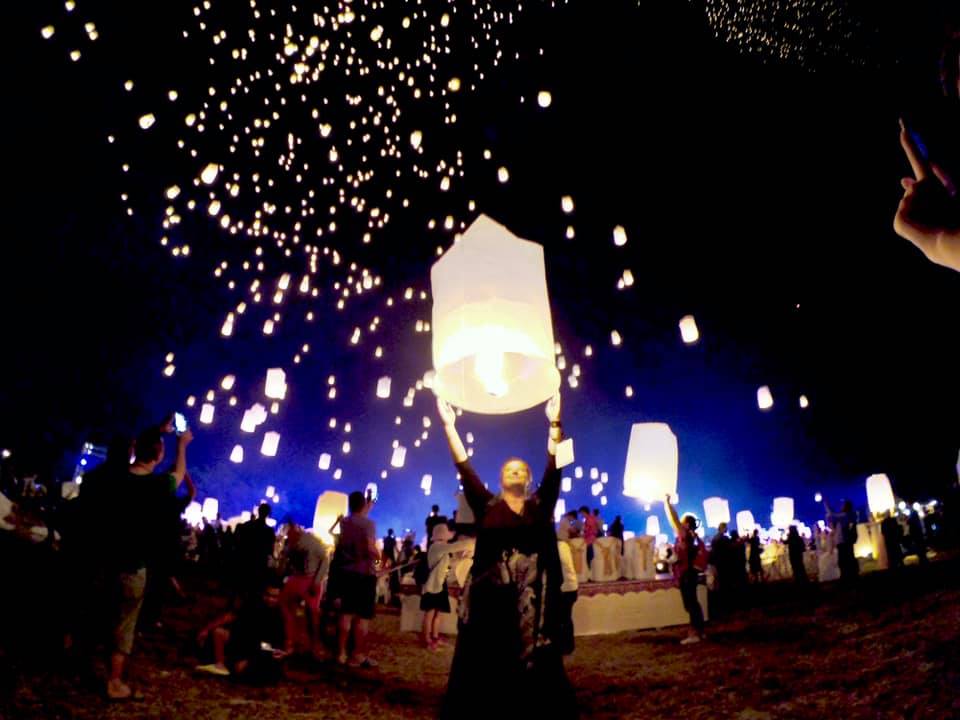 The Yee Peng Lantern Festival
The Yee Peng Lantern Festival is usually celebrated on the full moon of the 12th month of the Thai lunar calendar, typically observed in mid- November (but that can change). The date fell on our Thanksgiving holiday when we went–which for us–was the perfect time to travel. Although other spots celebrate, you'll find that Chiang Mai is the most iconic. This celebration is a part of the Loy Krathong Celebrations. Letting go of the lanterns represents letting go of all ills and misfortunes from the previous year. The Festival of Lights also features plenty of activities around Chiang Mai, such as the Official Yee Peng Parade, live music, and traditional Thai dance shows.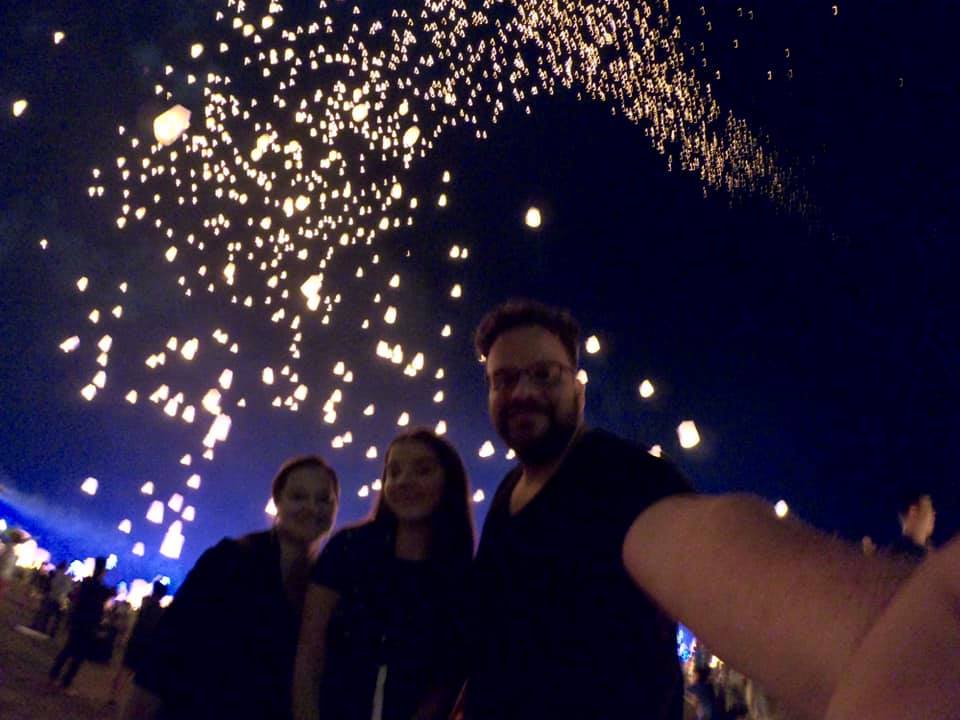 Where We Stayed
We stayed at the quaint Baan Thai Resort during our two-nights in Chiang Mai, which features four Lanna-style wooden houses. The lush surrounding garden provides seating for guests to enjoy, along with an outdoor pool.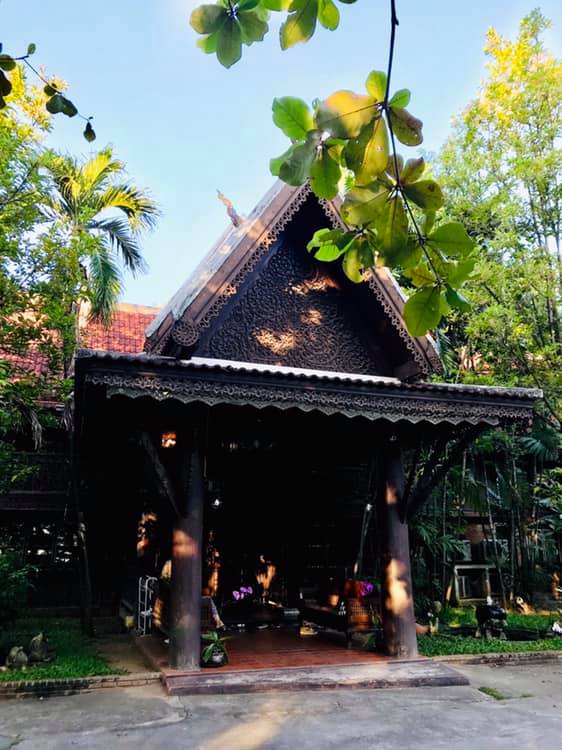 Getting to Chiang Mai
To get to Chiang Mai, we decided to take an overnight bus, which took around 10 hours. Travelers can choose between regular services or get VIP accommodations, which is what we ended up doing. Our seats reclined back, there was air conditioning and an onboard toilet, blanket, and pillow, as well as a snack and bottled water. Prices vary, but typical costs range from 450 THB ($13.50) to 550 THB ($16.50) for regular service and around 900 THB ($27.00) for VIP. You could also take a train or flight to Chiang Mai.
Insider Tip: Because this is such a popular trip with hoards of tourists, it's essential to book this trip six to twelve months in advance. Also, purchase all tickets to the festival directly from the organizers or a reputable travel agency with stellar reviews. To learn more about Chiang Mai's Lantern Festival, click here.