New Orleans if full of unexpected delights—from the music, culture, and people—this Southern gem is always one of our favorite U.S. destinations. Where you stay can truly add to your experience in the Big Easy.
B on Canal at 1300 Canal Street in New Orleans is perfectly situated in the Central Business District close to the theatre district, the Mercedes-Benz Superdome, the Bio District, and a nice walk to the historic French Quarter.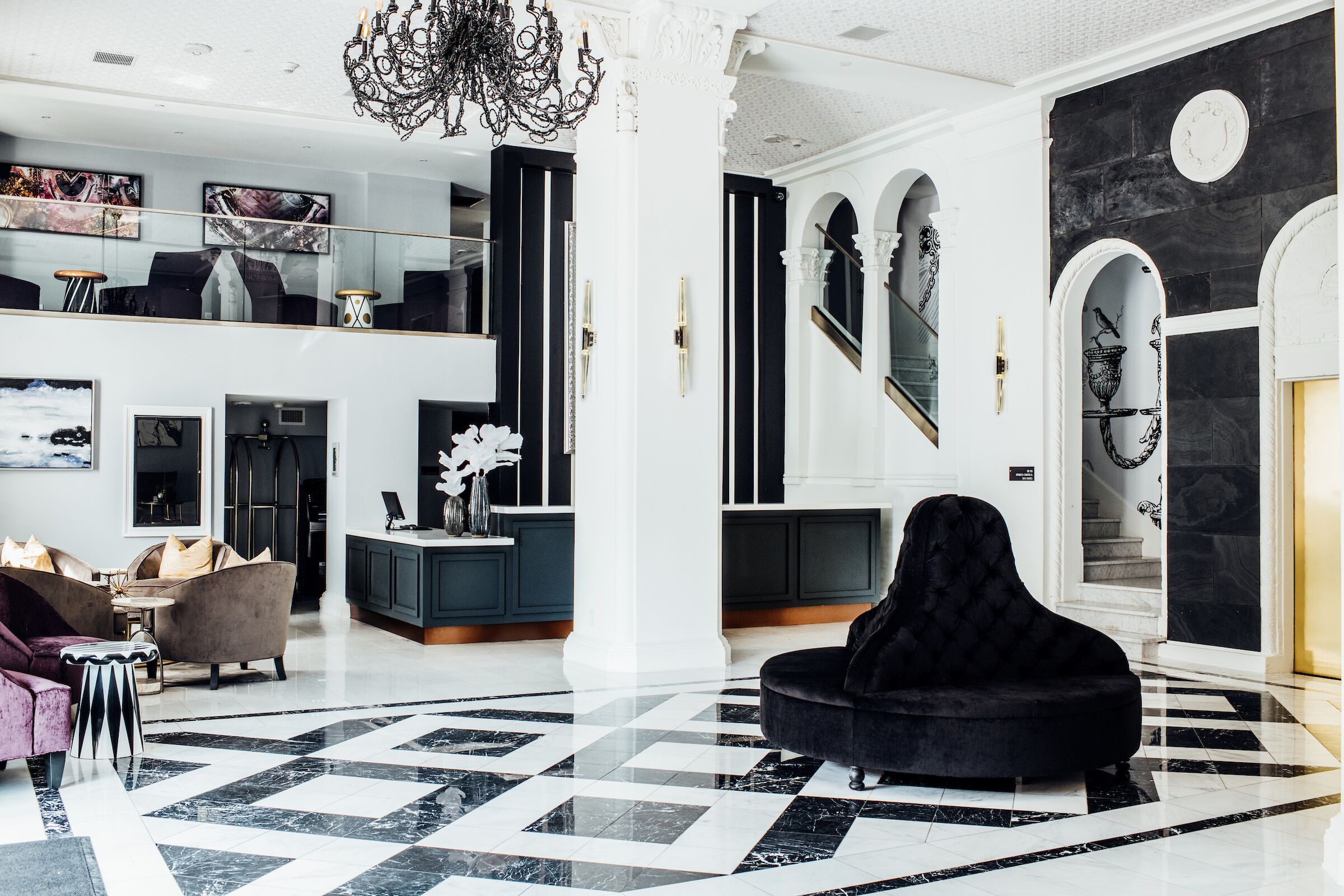 Originally built in 1930s, the hotel opened in 2018 after undergoing an extensive multi-million-dollar renovation. The black and white lobby will impress with its modern-day French boutique feel featuring a grand chandelier, original marble restored floors from the 30s, Roman arches and a gold-brushed elevator with original medallions. There are 155 guest rooms that each have a unique shape and range in size from 231 square feet to 863 square feet. "It is a great time to be opening in New Orleans and having a presence in the center of it all has us very enthusiastic to introduce the B brand to the city," said General Manager, Bruce Perone. "B on Canal evokes the charm of the city and provides guests with a unique food and beverage experience, offering a modern take on history that will leave a lasting impression."
We recently had the opportunity to experience the stunning hotel with our kids and enjoyed the stylish hotel immensely. Once we got to the room, we were greeted by Blanco the White Alligator. Turns out the gator isn't just for show. Each B Hotel gives back to the community they serve through bringing awareness to causes in need through the community, wildlife and environment through three key programs, B Humane, B Eco-Conscious, and B Cause. If you take home this gator, 15% of the proceeds will be donated to Bayou Sauvage National Wildlife Refuge Louisiana. if you're traveling with kids, "adopting" these plush toys is a great way to teach them about giving back.
Other ways the hotel is eco-conscious is changing linens and towels the third night of your stay (unless asked), having guests use reusable water bottles and not offering newspapers (and encouraging guests use their FreeB™ Wi-Fi for news).
For their B Cause program, the hotel connects to important community events such as #BPink for Breast Cancer Awareness and #BProud in support of equality and each hotel commits to at least two local charitable activities per year. Other B Hotel locations include Orlando, Fort Lauderdale and the Keys in Florida.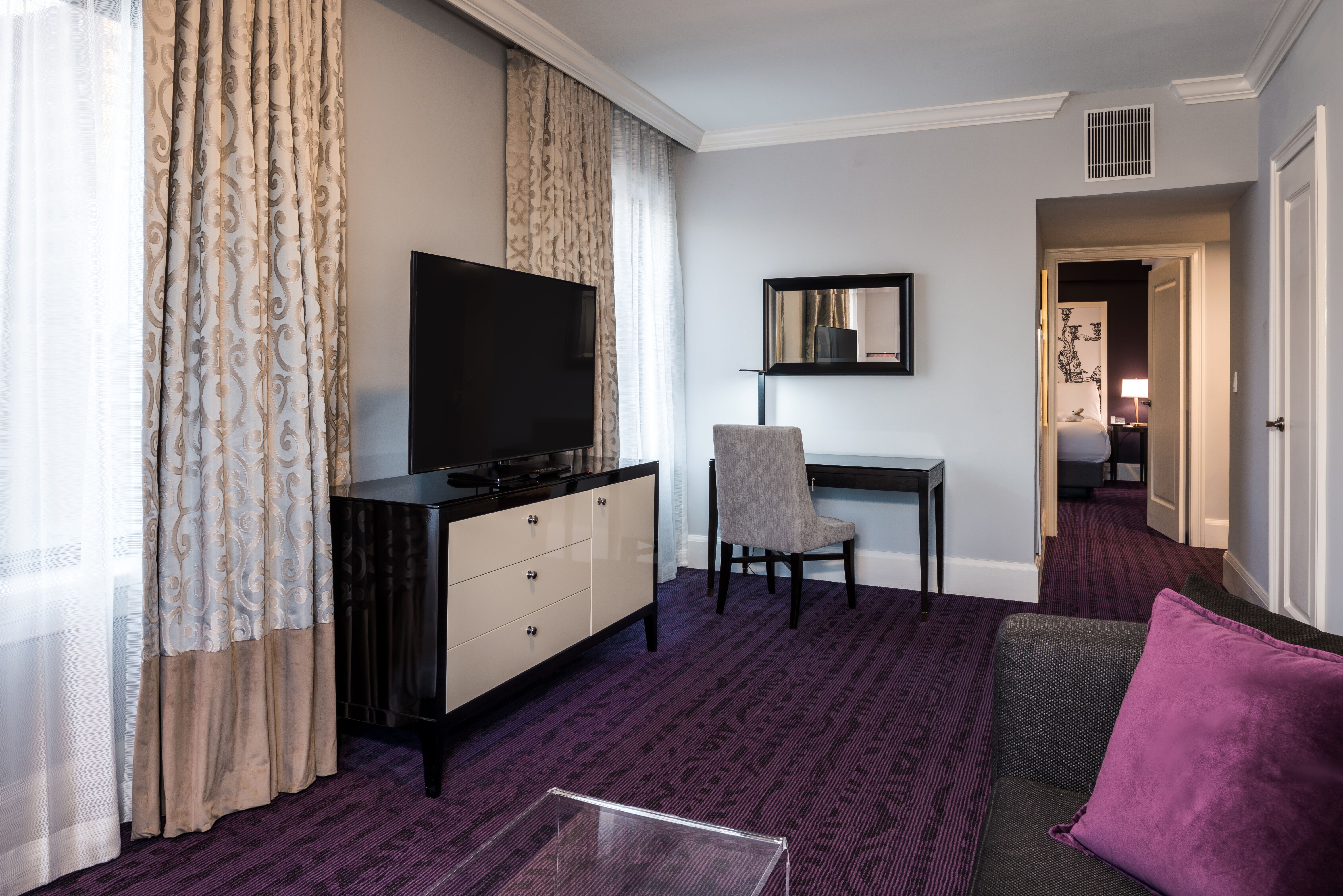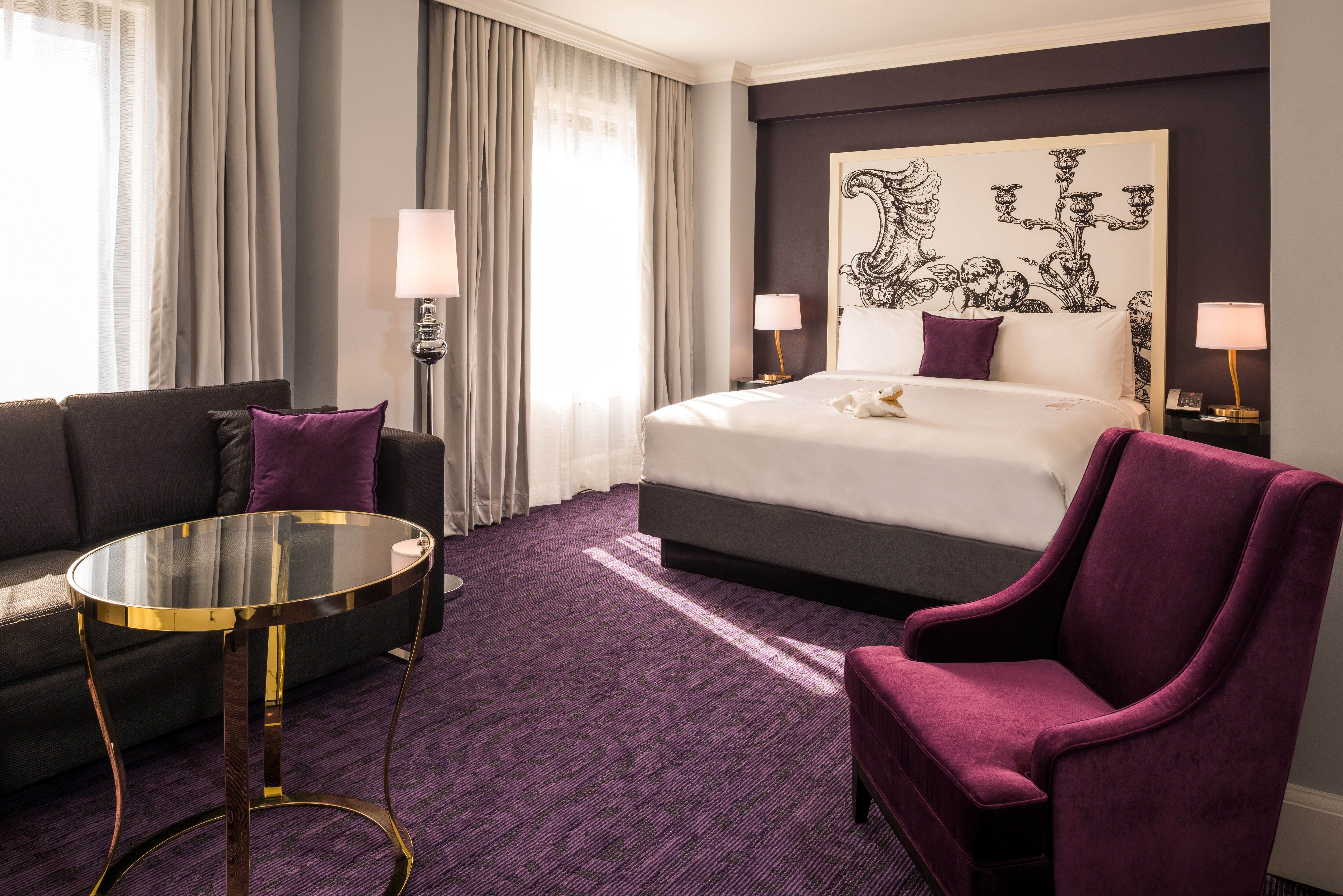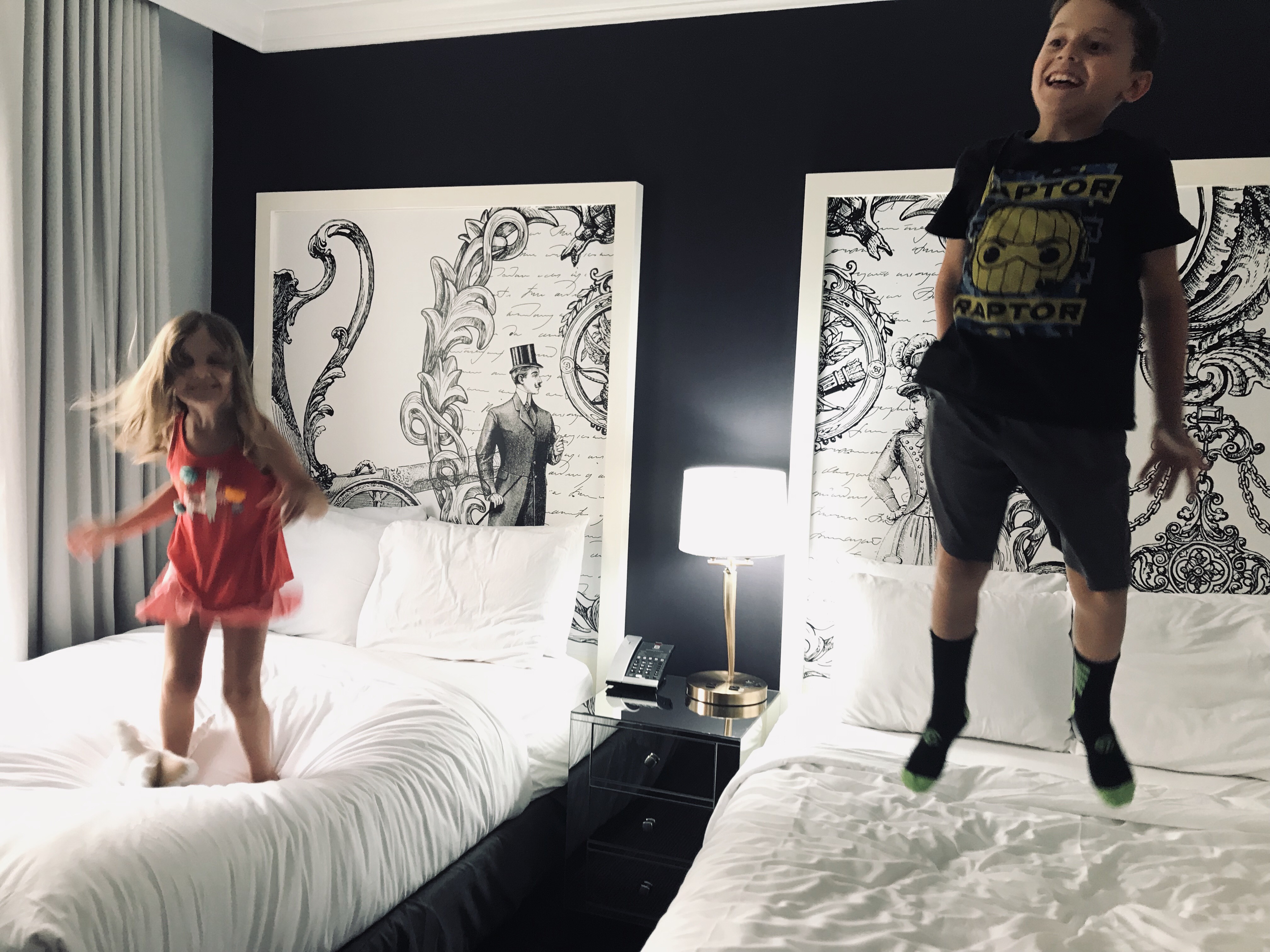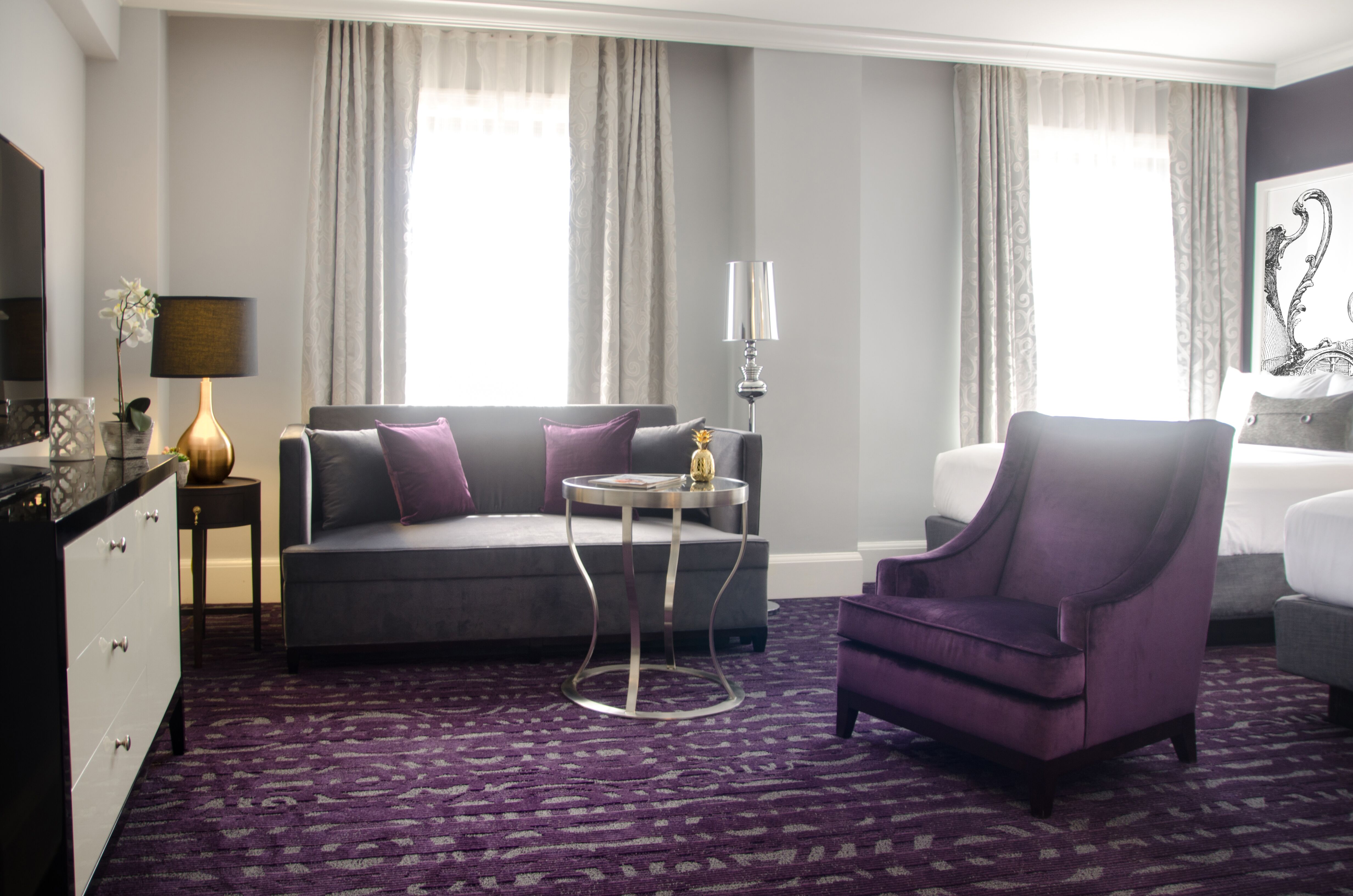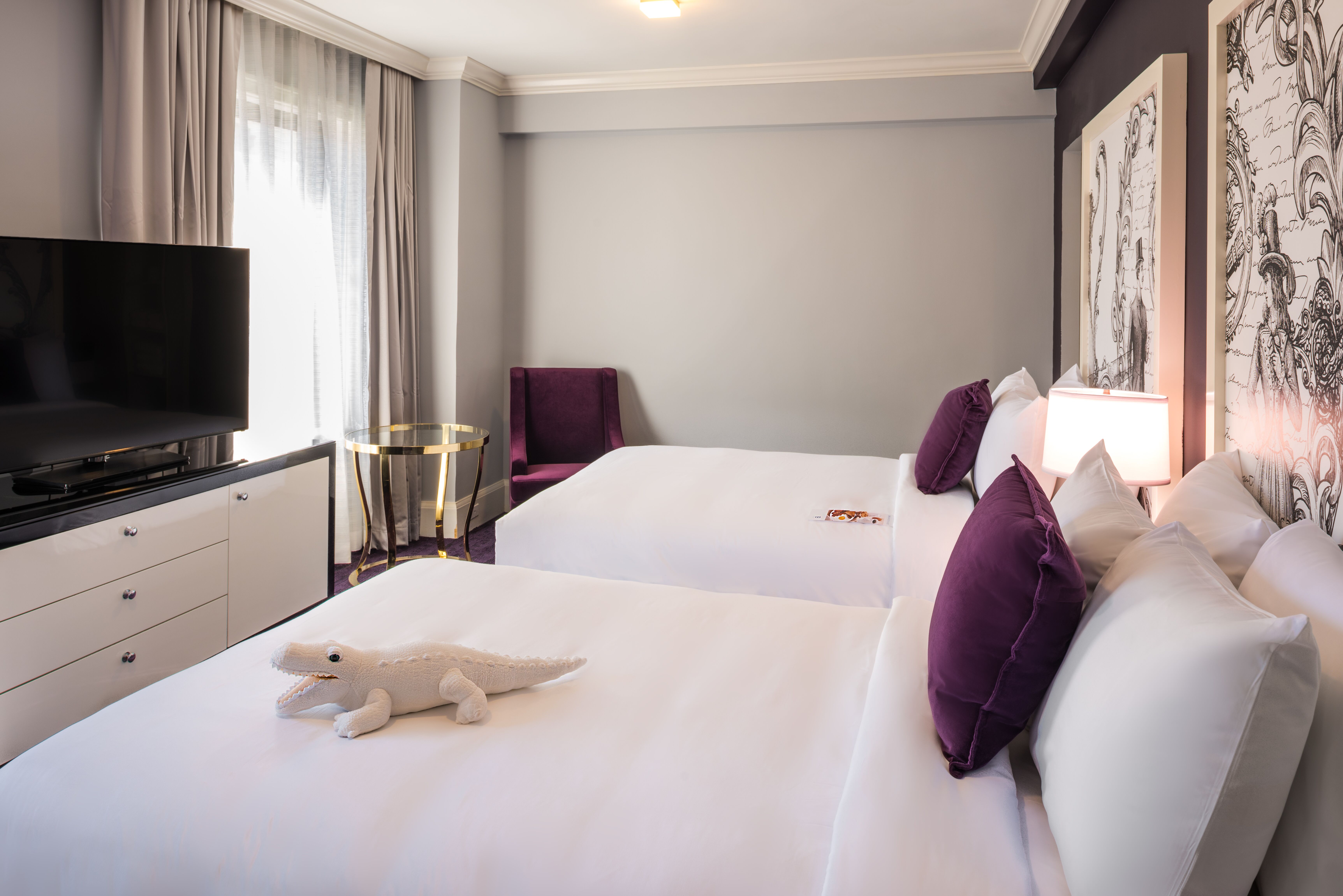 Don't miss their onsite restaurant and bar, Madam's Modern Kitchen + Bar. It's the place to enjoy handcrafted cocktails and a great meal such as gumbo and po' boys. The restaurant recently had the honor of being names, Best New Restaurant in New Orleans by New Orleans Magazine. In the late 1800s, the neighborhood was the red light district so the bar happily serves red light (happy hour) specials Tuesday through Friday.
To learn more, visit B Hotels & Resorts.