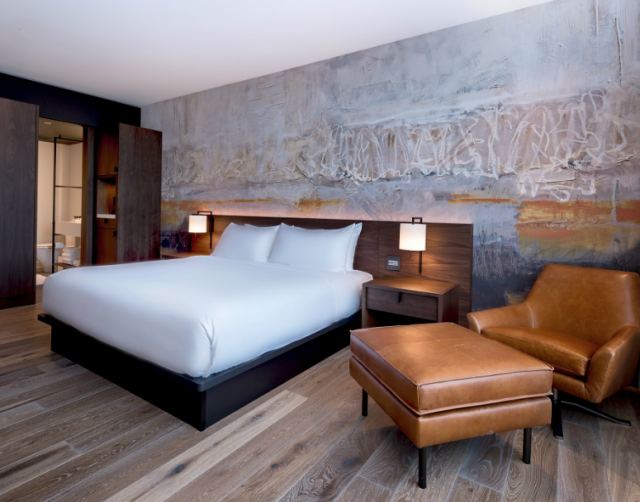 The contemporary Hotel at Midtown offers fifty-five luxurious rooms with breathtaking views of Chicago's city skyline. While all their rooms are spectacular, their presidential suite offers a private rooftop deck and their V-Starr suite was designed by tennis star Venus Williams.
The Hotel at Midtown is a fitness inspired hotel, so no guest will need to place their fitness goals on hold during their stay. Every guest has access to the Midtown Athletic Club, where they can take a class, play tennis, box, cycle, swim, and more.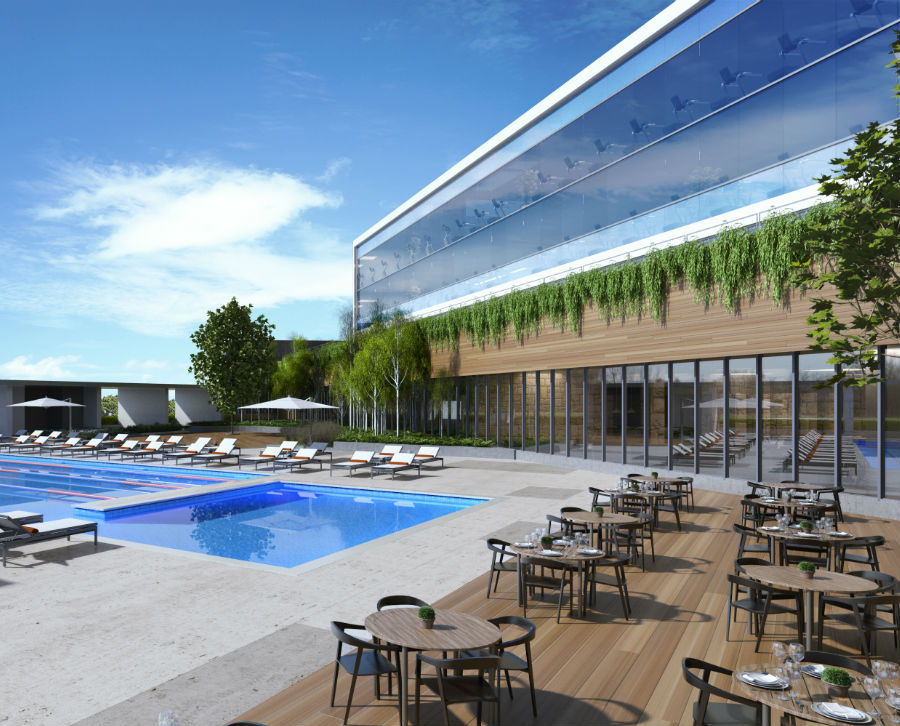 The Spa at Midtown is the perfect place to relax, whether after a workout or after a day exploring the streets of Chicago. Guests can spend an hour or an entire day at the spa as they have facials, body treatments, and massages to relieve all their stress and worries away.
Chromium is the on-site restaurant at The Hotel at Midtown and they use local ingredients to create fabulous meals that will satiate any guests' appetite. The menu changes seasonally, so there is always something new to try.
The Hotel at Midtown is conveniently located near the Chicago neighborhoods of Bucktown, Logan Square, and Lincoln Park, so every guest is close to all types of events in the city. Everyone can reach an art gallery, street festival, neighborhood theater, local brewery, or local park in just a few minutes when they stay at this wonderful hotel in the middle of it all.
Learn more about the Hotel at Midtown, click here.