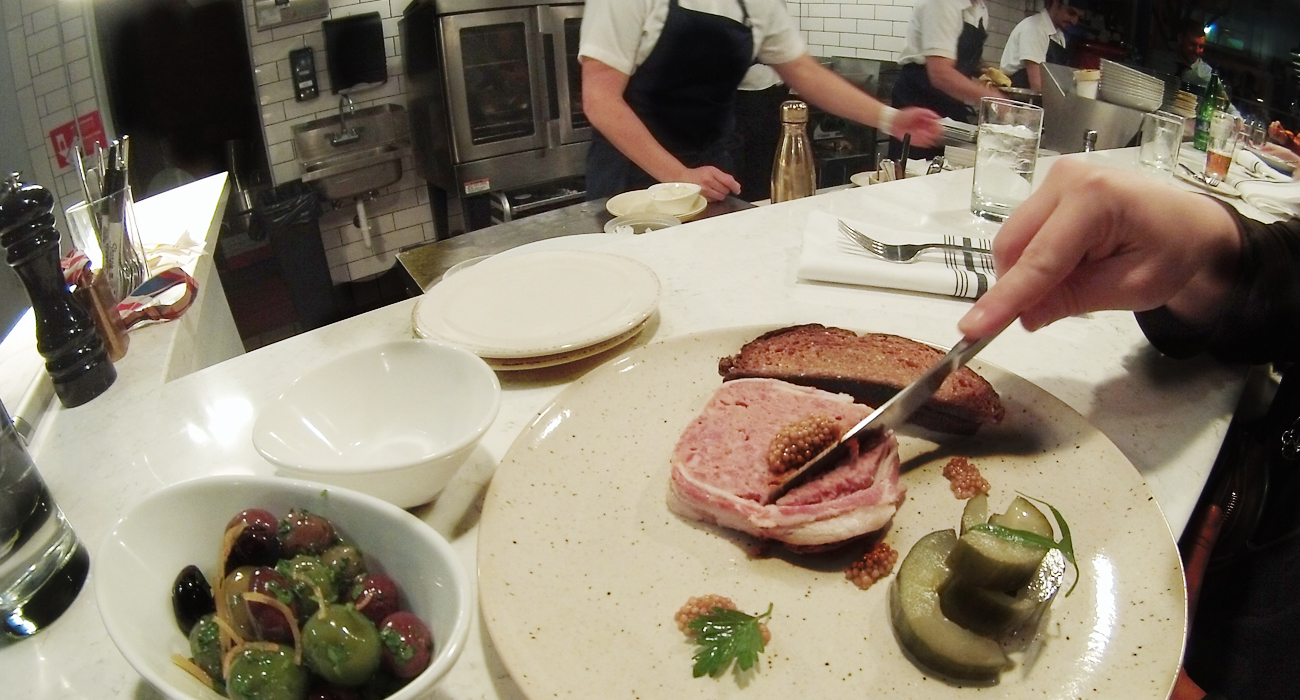 While in Flagstaff, Shift is the new must-go spot for face-to-face cooking with husband and wife team Dara and Joe Rodger. If you're one of the lucky ones to land at the few seats at their "interactive chefs counter"—your restaurant experience just got upgraded.
Our meal was not only interactive but also informative and for sure, it's one of the highlights of my road trip in Arizona. I ordered country pâté with pickled mustard seed, cucumber and a second plate of variations of pork with polenta, milk, and pecorino. Both dishes were perfect and just right for two people. By the end of dinner, I reached a point where I could just tell the chef/owner Dara Rodger, "I want one just like that" for dessert (warm fritters), and without a second to waste, she was making and explaining the process that goes into each part of the dessert.
And, let me tell you, each plate was like a work of art. This place will definitely bring a new spin to contemporary American cuisine in Flagstaff with new creations and an ever changing menu that for sure will surprise more people that visit.
PS: Don't forget to buy the kitchen a six-pack of beers, it's right on the menu! Cheers!
If you're curious, here are some pictures from Shift Flagstaff.
Save
Save
Save
Save
Save