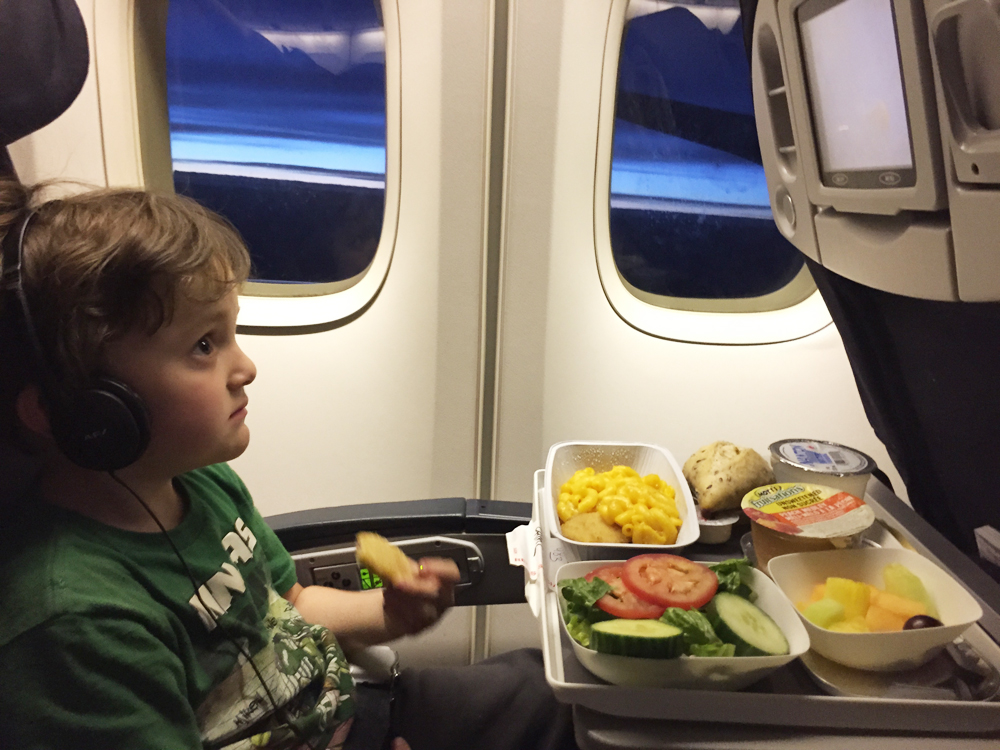 In my most recent attempt to travel to Europe, I had to find the most economical way to get my family of five across the pond to Spain from Chicago. I found myself driving to Toronto to save just about $2,000 dollars. So let's forget about the 9-hour drive for a minute and focus on the flight.
We arrived at Toronto Pearson International Airport with plenty of time to check-in luggage, get through TSA, and make sure the kids were set and conformable. To my surprise, while we were waiting to board, we were able to enjoy the airport's free wifi—yes, not just limited to some news pages or the weather like at Chicago O'hare, but I was able to check Instagram, Facebook, and Twitter, and the kids were able to play games. If you are short an iPad for one of your kids (or yourself!), this airport also has iPads that you are free to use at most tables with games and news—the perfect way to keep anyone busy for a while.
Boarding the Air France 351 Economy Class Boeing 747-400 to Paris was easy and fast—lucky me, I boarded in the first segment since families have priority or maybe they feel sorry that I have a diaper bag, two strollers, and three kids. When we found our seats, we got ready to spend the next 8 hours comfortably crossing the Atlantic Ocean with a set of eye masks, a refreshing towel, headphones, pillow, blanket, and good movies. The personal entertainment system was a hit with the kids, keeping them quiet so I could also enjoy the latest movies.
Air France Economy Class meals were maybe the best I've had in a while, plus the kids menu is personalized with a fun set of airplane-themed utensils.
Smooth travel and great service from Air France. Unfortunately, we missed our connection to Barcelona, but we were quickly re-booked to another flight. While we waited at CDG airport, the entire family enjoyed an Air France chorus singing great classics to all of us waiting for next our plane.
Here Are Some of My Pictures on Air France 351